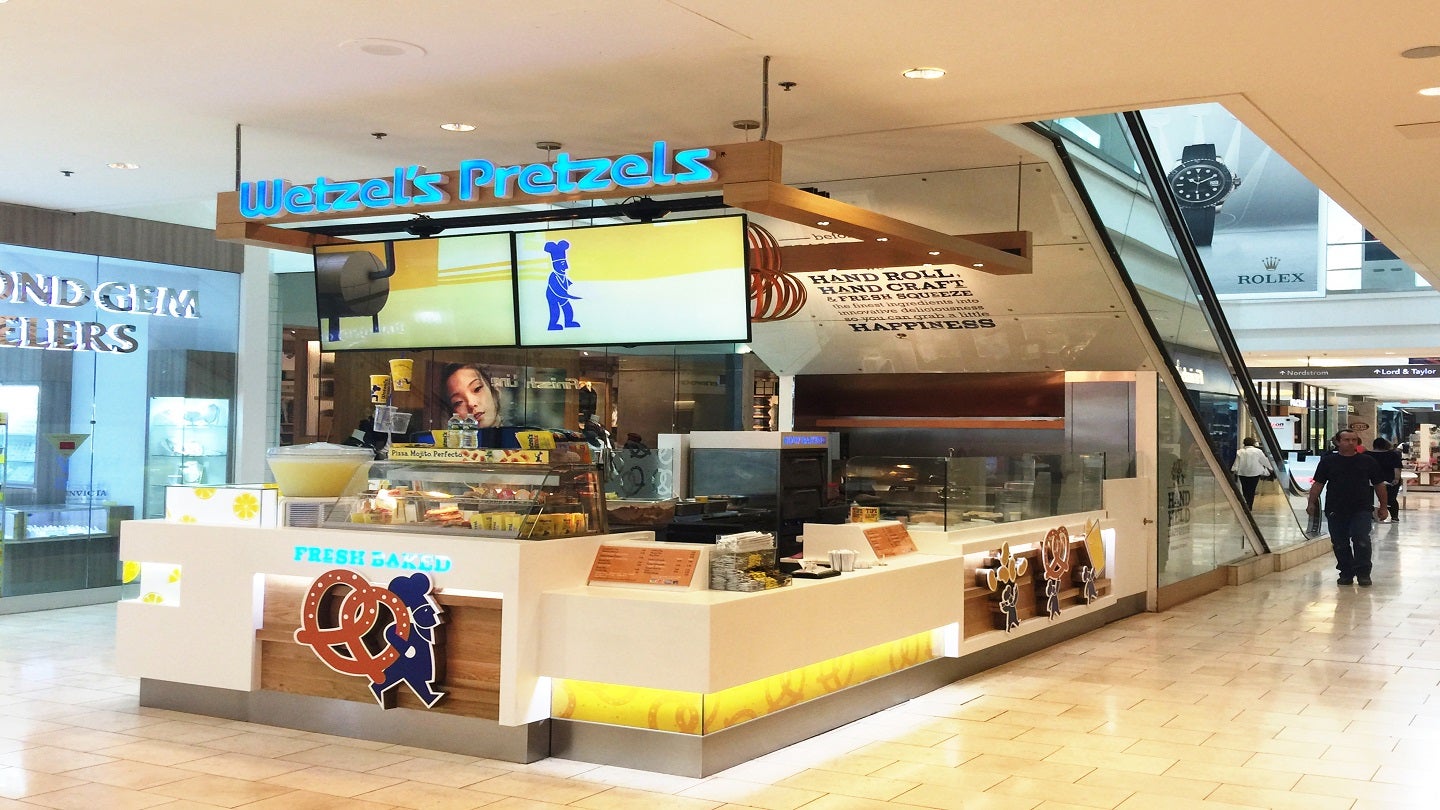 US-based fast food restaurant chain Wetzel's Pretzels (Wetzel's) has named chief operating officer (COO) Vincent Montanelli as its brand leader.
Montanelli will keep his role as COO and will be responsible for maintaining the chain's current growth trajectory, building on its momentum.
He was promoted after Jennifer Schuler stepped down as Wetzel's Pretzels' CEO.
Montanelli has been associated with the brand for 20 years. He joined the company as senior vice-president of operations prior to his elevation as COO.
QSR Magazine quoted Montanelli as saying: "I was excited to join the Wetzel's team nearly 20 years ago because of its unique combination of serving a fresh, high-quality product while maintaining simple operations and a proven business model.
"In this new role, I look forward to enhancing our guest experience and growing our network in new and innovative ways."
Montanelli's responsibilities included training, operations, procurement and preparing and executing strategies for expanding Wetzel's reach to customers.
He previously worked with brands such as Jamba Juice, Baskin-Robins and McDonald's.
In December 2022, Wetzel's was sold by private equity firm CenterOak Partners to MTY Franchising USA, a subsidiary of MTY Food Group, in a deal valued at $207m. CenterOak acquired the brand in 2016.
Wetzel's offers its signature hand-rolled soft pretzels, Wetzel Bitz pretzel bites and Wetzel Dogs. It will also serve fresh lemonade, granita and other beverages.
According to the company's announcement in January this year, the company plans to open 400 locations this year. It reported a same-store-sale growth of 35% in 2022 compared to 2019,
Furthermore, the company expects franchise unit growth to be more than a 50% increase compared to the prior year.