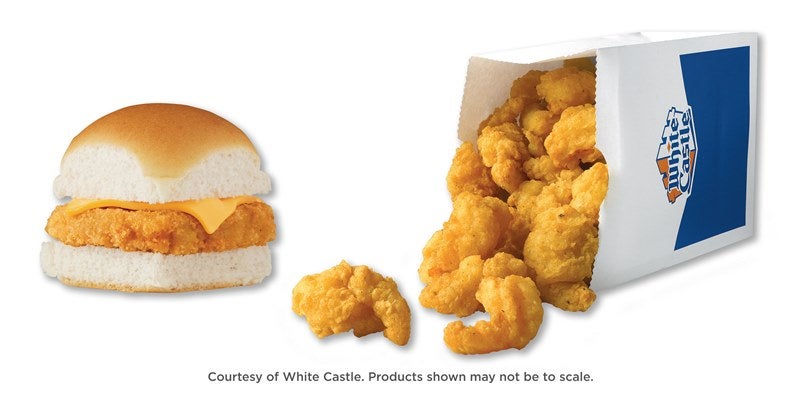 US regional hamburger restaurant chain White Castle has launched a new Panko Breaded Fish Slider and re-introduced Shrimp Nibblers.
Both offerings will be available for a limited time while supplies last.
The two new items complement White Castle's existing seafood offerings. Currently, it offers Fish Nibblers and clam strips in select regions.
The Panko Breaded Fish Slider is prepared with Alaska pollock fish coated with crispy panko breading and topped with cheese.
Shrimp Nibblers are made of butterfly shrimp tossed in a buttermilk-flavoured batter.
White Castle vice-president Jamie Richardson said: "At White Castle, we love giving our customers what they crave.
"So we brought back Shrimp Nibblers and improved our Fish Slider with a new crispy panko breading. We are excited to share these bold and tasty flavours."
The hamburger restaurant chain has also introduced '3 for $3' slider variety deal as a special promotional offering that allows customers to select three sliders from four choices.
However, this deal not available in Indianapolis and Minneapolis. In these two regions, customers can opt for Panko Breaded Fish Sliders as a single item or as a combo meal.
Based in Columbus, Ohio, White Castle has operated as a family owned fast-food hamburger chain for more than 99 years.
Currently, it operates more than 365 restaurants.
Recently, White Castle announced that it will introduce a vegan alternative to cheddar cheese with its burgers.
The dairy-free alternative will be available at its New York and New Jersey outlets with any burger from the next month.