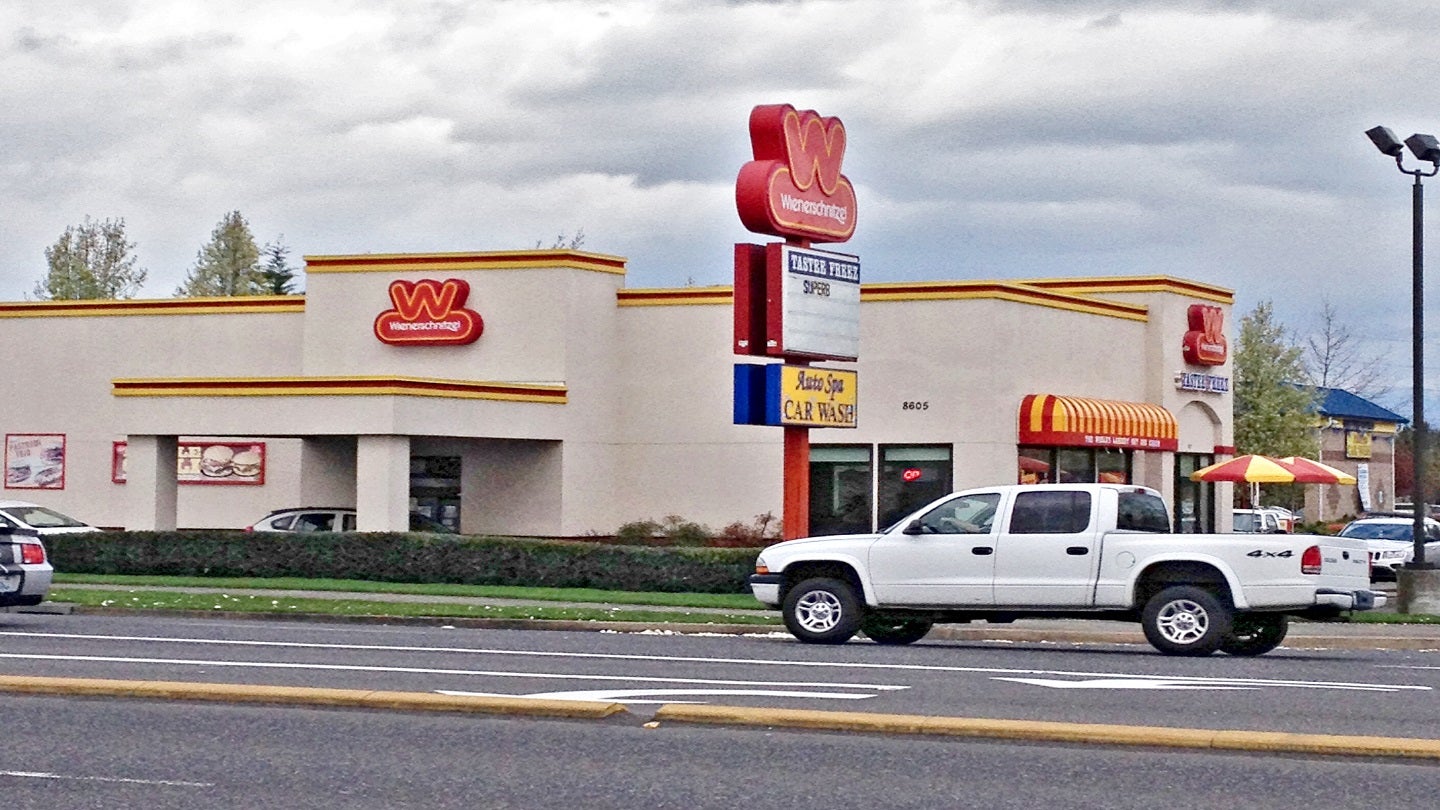 Hot dog franchise Wienerschnitzel has unveiled plans to expand its footprint in Arkansas by opening its first location in Bentonville.
The company plans to open the first location in early June. As a part of the expansion plan, the company intends to open 20 restaurants in Arkansas.
Texas-based firm Tejas Dogs will drive this initiative forward and secure approval for multiple sites.
Tejas Dogs is owned by business investors Mike Smith and Alvin Fults. The business plans to open these restaurants nationwide over the next five years.
Shinall said: "Having grown up in Arkansas, it's been an amazing experience to be close to my roots while simultaneously bringing a fan-favourite concept like Wienerschnitzel to a new market.
"At its core, Wienerschnitzel is a simple, cost-effective and delicious American food and that's why we're so excited for the Bentonville community to fall in love with this brand just as we have – and not only that but those low costs and easy operations are exactly what make this concept an amazing opportunity for operators like us."
Wienerschnitzel currently has 340 franchised locations across ten US states and more than 50 units in various stages of development across the country. Plans are also underway to expand its footprint internationally.
In recent months, Wienerschnitzel launched three unique ghost kitchen locations in California, Texas and Georgia.