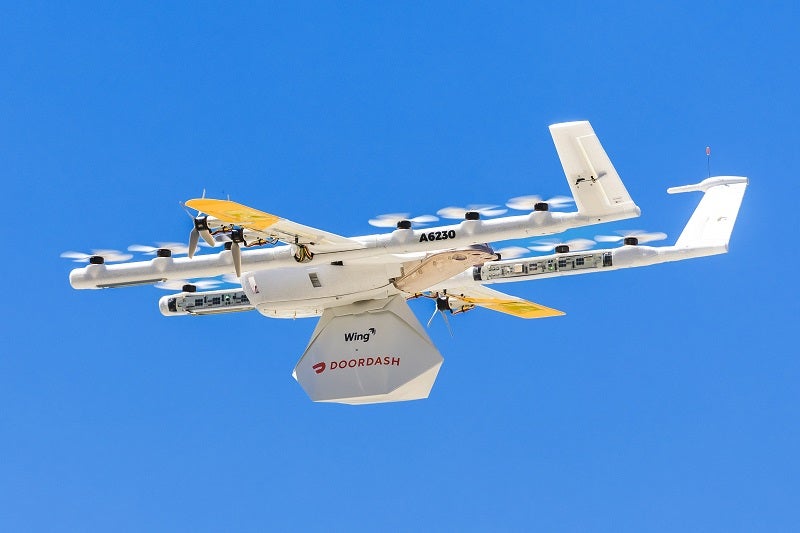 US-based food delivery company DoorDash has partnered with Wing, the drone delivery firm owned by Google parent company Alphabet, to pilot food deliveries in Australia.
Beginning this week, Wing's drones will deliver items to DoorDash customers who order with the company's app.
Eligible customers can make orders using the DoorDash Air store in the app by choosing Drone Delivery when prompted.
DoorDash claims that these drone deliveries will be completed within 15 minutes or less.
The service will be initially limited to select suburbs in Logan, Queensland.
These suburbs are Berrinba, Browns Plains, Crestmead, Heritage Park, Kingston, Logan Central, Marsden, Regents Park and Waterford West.
The company plans to launch the service in surrounding areas over the coming months.
DoorDash Australia general manager Rebecca Burrows said: "We cannot be more excited to be at the forefront of drone deliveries. Wing affords our customers the convenience and speed of air travel deliveries of the local products and brands they know and love.
"Drone delivery can provide an excellent complement to our ground delivery services. Delivery drones create a quick, efficient delivery option for smaller orders weighing just over a kilo, and free up ground delivery services for larger deliveries that provide better compensation to drivers."
The drones have been designed to move at a speed of nearly 110km/h and carry a payload of a little more than 1kg.
In addition to food from restaurants, the drones will deliver essentials from retailers to customers.
Wing Australia general manager Simon Rossi said: "We're excited to be extending our drone delivery capability by making it available to customers through the DoorDash app, offering DoorDash customers added convenience.
"Over the last few years, we've seen an acceleration of consumer demand for fast, contactless delivery options, and now people expect quicker, on-demand access to food, medicine and convenience items."