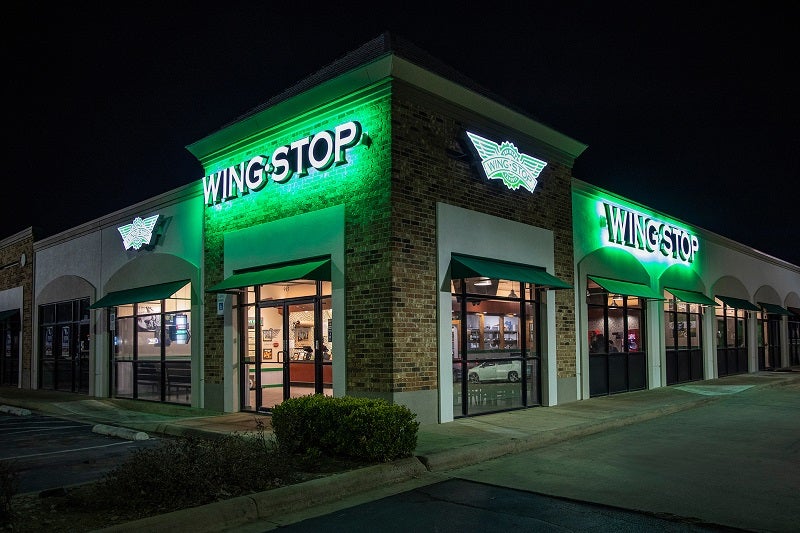 US-based multinational restaurant chain Wingstop has reported a 40.9% increase in total revenue for the third quarter (Q3) of 2022 with a rise to $92.7m from $65.8m a year ago.
Its royalty revenue, franchise fees and other were up by $7.5m as a result of 215 net franchise restaurant openings since 25 September 2021 as well as domestic same-store sales growth of 6.9%.
During the latest quarter, the company's net income grew by 18.4% to $13.4m, or $0.45 per diluted share, compared with a net income of $11.3m, or $0.38 per diluted share, in the same period last year.
In Q3, which ended on 24 September, Wingstop's system-wide sales increased 17.7% to $699.6m.
During this quarter, domestic same-store sales were also up by 6.9%, while the domestic restaurant average unit volume (AUV) was $1.6m.
The company reported digital sales to be 62% of sales.
During the fiscal third quarter of 2022, Wingstop opened 40 net new restaurants.
Its adjusted EBITDA, a non-GAAP measure, grew by 32.7% to $28.4m, compared with $21.4m in the same quarter of the prior year.
Wingstop president and CEO Michael Skipworth said: "The third quarter results underscore the strength of our long-term growth strategies and the growth levers we have to pull as a brand.
"We delivered 6.9% domestic same-store sales growth, with the majority of this growth driven by an increase in transactions, a demonstration of the momentum and underlying health of our business.
"This translates to 36.2% domestic same-store sales growth on a three-year basis. This gives us confidence in our ability to deliver another record-setting year for Wingstop."
The company has raised guidance for diluted earnings per share for the full year, ending 31 December, from the previous range of $1.55 to $1.57 to a range of $1.61 to $1.63.