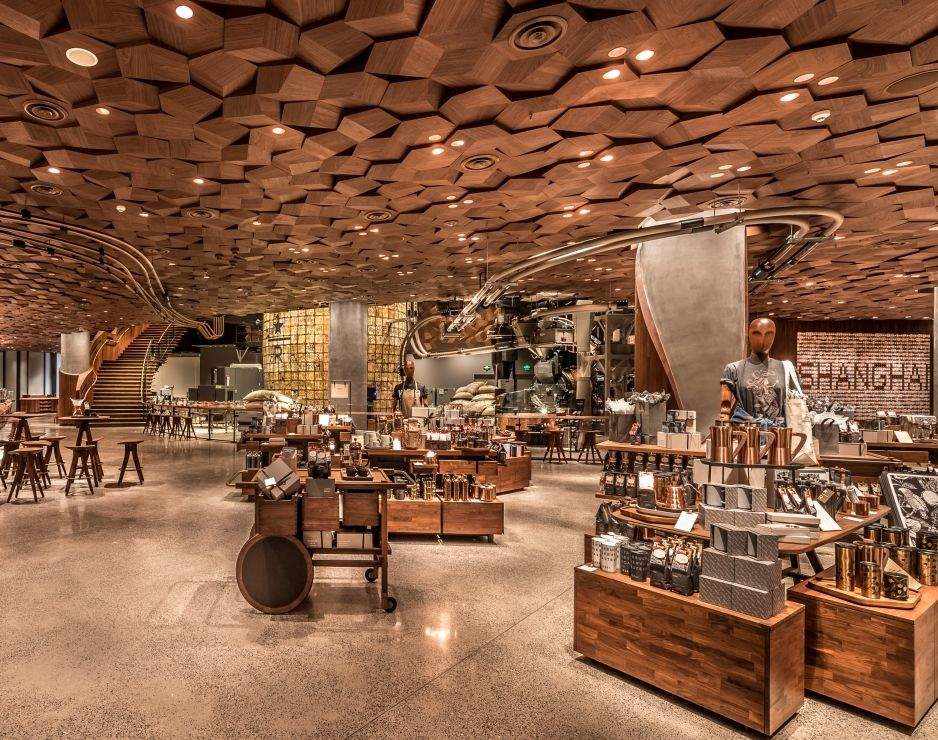 American coffeehouse chain, Starbucks, has opened its second roastery and first overseas in Shanghai, China- the brand's fastest growing market.
The 2,700 square ft. building features a two-story copper cask, adorned with more than 1,000 traditional Chinese chops, or stamps, hand-engraved to narrate the story of Starbucks and coffee.
Attractions include three coffee bars offering multiple brewing methods, a 3-D printed tea bar and a Princi bakery.
The site, located at 789 Nanjing Road W., has integrated a technology enabling customers to point their mobiles around the roastery for greater interaction.
Howard Schultz, executive chairman of Starbucks Coffee Company, said: "The affinity we have built with our partners (employees) and customers over the past 18 years in China is special and we knew we must bring the Reserve Roastery, our boldest, most premium store ever, to Shanghai, China's bustling metropolitan hub and one of the world's most dynamic retail destinations, as well as a gateway to customers from across Asia and the world.
"We've created a space that both recognizes and celebrates our 46-year history of coffee leadership and retail innovation with China's rich, diverse culture."
There are currently more than 3,000 Starbucks stores in China, spread across 13 cities. There are 900 branches in Shanghai alone, a record for any city worldwide.