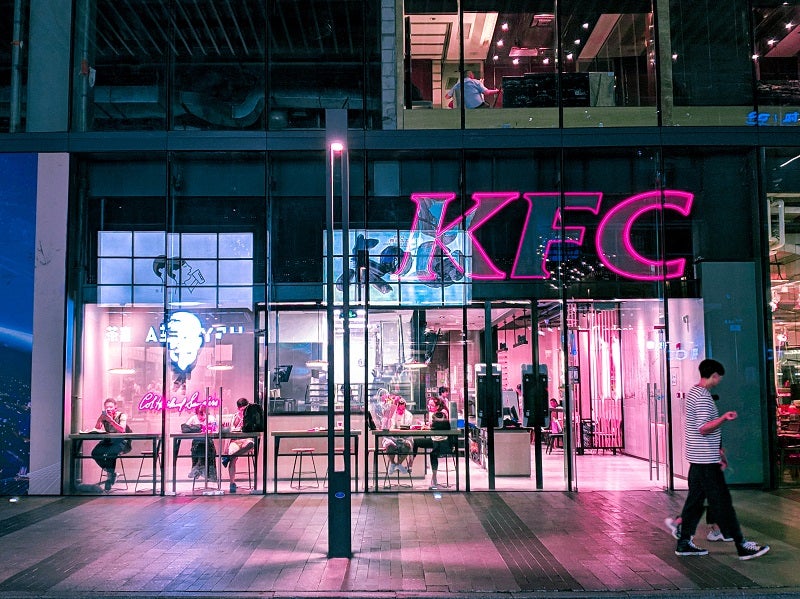 Yum! Brands reported a net income of $1.5bn in the year ending 31 December 2021, a 74% increase from $902m in the year prior.
The company's net income in Q4 2021 was $330m, as against $332m in the prior-year quarter.
Total revenues for the quarter grew 8%, to $1.8bn, while that of the full year grew 16%, to $6.5bn.
During the quarter, the firm's worldwide system sales grew by 9%, with KFC registering an increase of 10%. In addition, Taco Bell and Pizza Hut recorded 11% and 4% increases, respectively.
It reported more than $6bn in digital sales in Q4 2021 and $22bn in the whole year.
The operating margins of KFC, Pizza Hut and Taco Bell fell in Q4 2021.
In the quarter, the company added 1,678 gross units and repurchased 5.6 million shares for $720m.
The KFC division opened 904 gross new restaurants, while Taco Bell and Pizza Hut opened 195 and 571 new restaurants, respectively, in Q4 2021.
For the full year, Yum! Brands' worldwide system sales grew 13%, with KFC reporting an increase of 16%, Taco Bell of 13% and Pizza Hut of 6%.
Last year, the company added 4,180 gross units and registered a 6% unit growth. It repurchased 13 million shares for $1.6bn.
For the year, the KFC division opened 2,471 new restaurants across 105 countries, Taco Bell opened 433 new restaurants across 27 countries and Pizza Hut opened 1,250 new restaurants in 66 countries.
Yum! Brands CEO David Gibbs said: "We opened an astounding 4,180 gross units in 2021, marking the strongest growth year in Yum!'s history and setting a restaurant industry record for unit development.
"We also reached new heights in digital sales that topped $22bn. I'm confident and energised heading into 2022, which marks Yum!'s 25th anniversary, as we continue to build the world's most loved and trusted brands while delivering lasting value for our stakeholders."