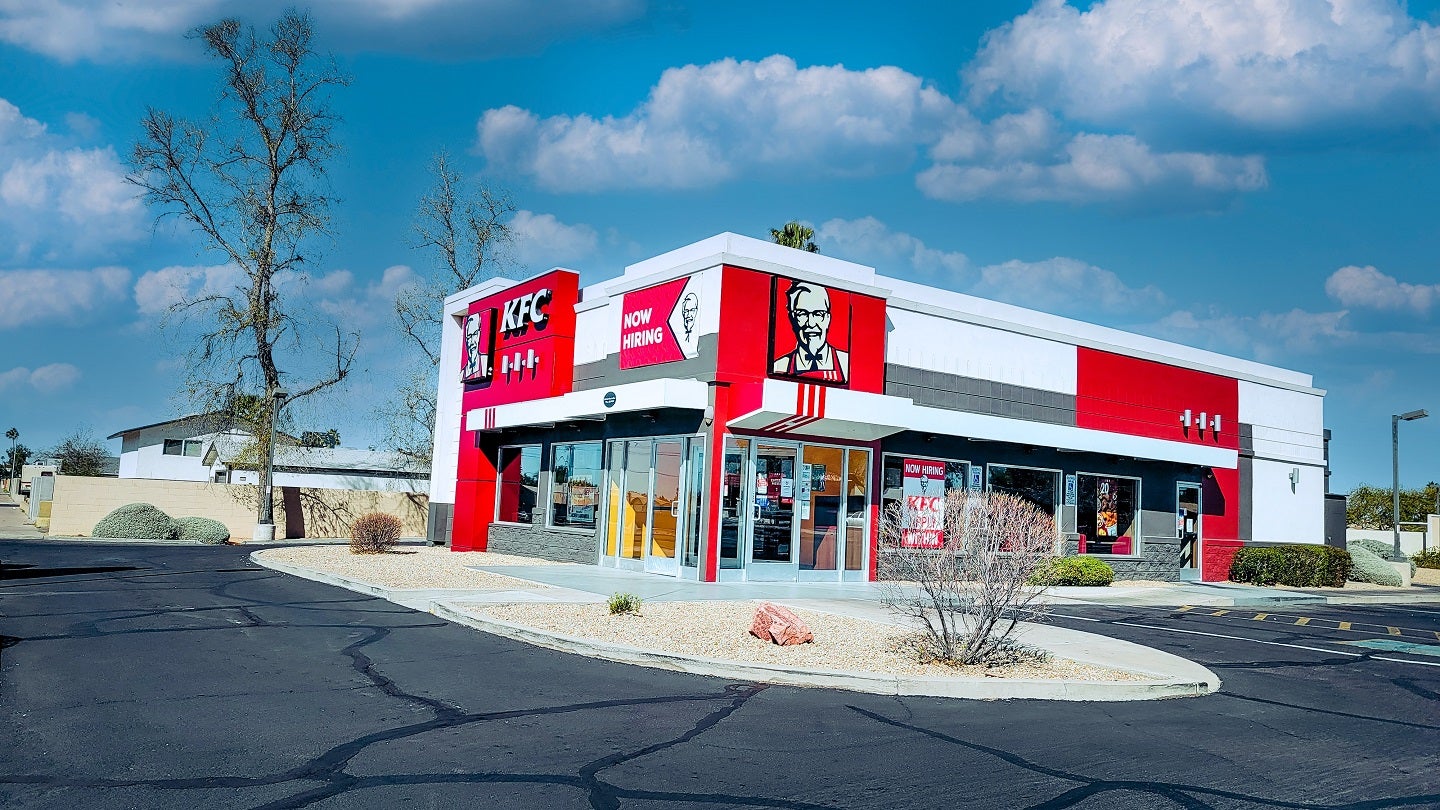 Yum! Brands has reported a net income of $300m for the first quarter (Q1) of 2023, which represents a fall of 25% from $399m a year earlier.
For the quarter ending 31 March 2023, total revenues rose by 6% to $1.64bn from $1.55bn in the same period a year ago.
The restaurant company's worldwide system sales, excluding foreign currency translation, increased by 11%, with KFC at 11%, Taco Bell at 12% and Pizza Hut at 10%.
Excluding Russia's impact, the company reported a same-store sales growth of 8% and 5% unit growth.
The operating margins for the KFC and Pizza Hut brands also increased in Q1 2023 while Taco Bell reported a marginal decrease.
The company noted that the foreign currency translation unfavourably impacted divisional operating profit by $27m.
Yum! Brands added 746 gross units during Q1 and reported digital sales of $7bn, with a digital mix exceeding 45%.
Q1 GAAP operating profit rose by 3% while its GAAP earning per share (EPS) was $1.05 and Q1 EPS excluding special items was $1.06.
On 17 April 2023, Yum! Brands completed its exit from the Russian market by selling its KFC business in Russia to Smart Service.
Yum! Brands CEO David Gibbs said: "Our first-quarter results continue to illustrate the power of our global portfolio and the advantages of our business model.
"The demand for our iconic brands is evident as our incredible teams and franchise partners delivered another strong quarter with system sales growth of 13% excluding Russia, driven by 8% same-store sales growth and continued development momentum.
"We're seeing broad-based accelerating digital sales growth leading to a record quarter for both digital system sales of nearly $7bn and digital sales mix that exceeded 45%."