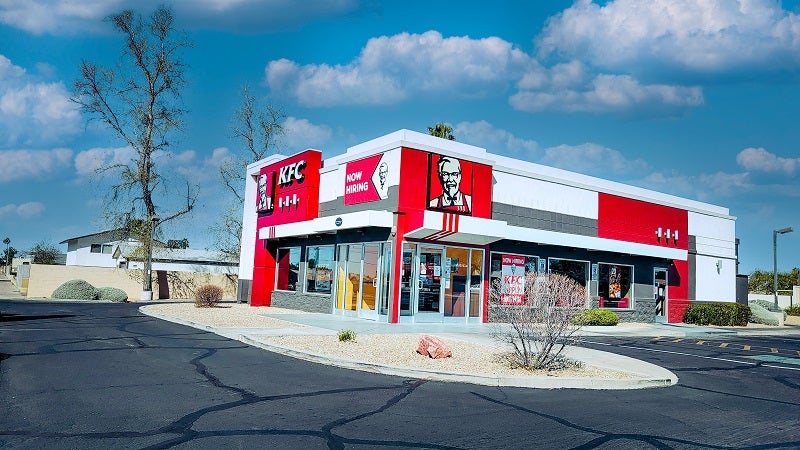 US-based restaurant company Yum! Brands has posted revenues of $1.60bn in Q3 2021, an 11% growth from $1.44bn in Q3 2020.
Its net income in the third quarter, ended 30 September, surged to $528m, an 87% increase from $283m in the same period last year.
The company's worldwide system sales, excluding foreign currency translation, grew 8%, with KFC at 11%, Taco Bell at 8% and Pizza Hut at 4%.
The firm reported same-store sales growth of 5%, and unit growth of 4% year-over-year. It also saw a record third-quarter net-new unit growth of 760.
Third-quarter GAAP EPS was $1.75, a jump of 90% when compared with the previous year.
Foreign currency translation left a favourable impact on the company's divisional operating profit by $12m.
The firm's digital sales momentum continued through the latest quarter, even though dining rooms reopened in most of its more than 150 international markets.
Its digital sales are at almost 40% of the total mix and crossed the $5bn mark.
Yum! Brands' KFC division opened 636 gross new restaurants in 61 countries in Q3 2021. Its operating margin fell 1.8%, due to lapping bad debt recoveries that were offset by system sales growth.
The Pizza Hut division, which opened 297 gross new restaurants in 39 countries in the latest quarter of 2021, witnessed an operating margin increase of 3.9% driven by same-store sales growth.
The Taco Bell division opened 74 gross new restaurants across 15 countries in the quarter. It recorded a 2.6% decrease due to an increase in general and administrative expenses that was offset by same-store sales growth.
The Habit Burger Grill division opened eight gross new restaurants in the US. Its same-store sales grew by 11% during the quarter.
Yum! Brands CEO David Gibbs said: "Our third-quarter results, led by record-breaking unit development and sustained momentum in digital sales, are a testament to the strength of our brands and the unmatched commitment and capability of our best-in-class franchise partners."