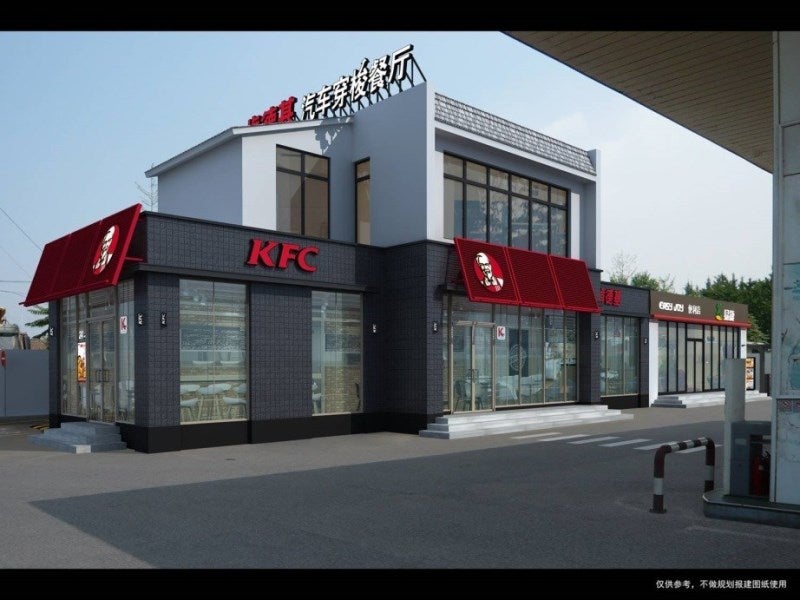 Fast-food restaurant company Yum China Holdings has opened its first franchised gas station KFC restaurant this week.
The restaurant was opened in a CNPC gas station in Kunming, Yunnan Province.
The opening is the result of the collaboration of Yum China with China Petrochemical Corporation (Sinopec) and China National Petroleum Corporation (CNPC).
As part of this partnership, the first KFC franchised restaurant will open at a Sinopec gas station in Dalian, Liaoning Province on 23 December 2019.
The partnership will help Yum China to expand its portfolio into markets such as gas stations and highway service areas across China.
Yum China CEO Joey Wat said: "We are delighted that within a year, our collaborations with Sinopec and CNPC are already starting to bear fruit. The first franchised gas station restaurants represent an important milestone in our long-term strategic partnership with both companies.
"Together with Sinopec and CNPC, we are committed to building a successful business model and creating innovation-driven growth together."
Yum China has plans to use a range of models to launch more than 100 outlets over three years.
The opening follows the successful results of a pilot restaurant that was opened last year at a CNPC gas station in Tangshan, Hebei Province.
Moreover, Yum China intends to explore other additional fields with Sinopec and CNPC.
As at the end of September 2019, the company had over 8,900 restaurants operating in more than 1,300 cities.