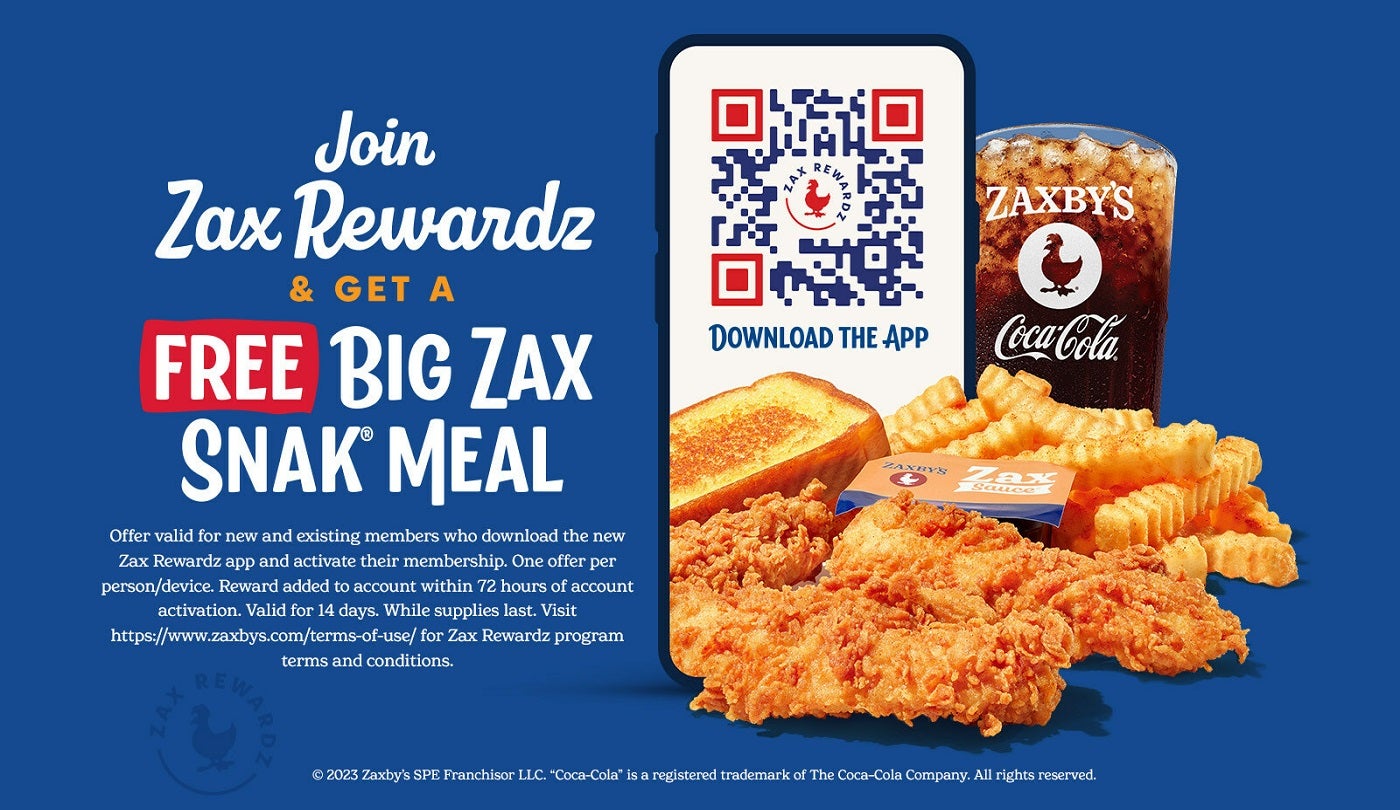 Atlanta, US-based chicken chain Zaxby's is expanding its Zax Rewardz loyalty programme to celebrate spring (March to May).
The loyalty programme was initially launched in 2022. Under the expansion, new joining customers can receive a welcome offer of a free Big Zax Snak meal by downloading and joining the Zax Rewardz programme.
The chain stated that Zax Rewards is being expanded at a time when the quick service industry is witnessing an increased cutback in loyalty programmes.
The Zaxby's Big Zax Snak meal comprises three tender Chicken Fingerz, Texas Toast and Zax Sauce, served with Crinkle Fries and a small Coca-Cola Freestyle drink.
Zaxby's chief marketing and strategy officer Patrick Schwing said: "At a time when other loyalty programs are lowering the value of rewards, we're doubling down on rewarding our most loyal guests. We are extending an attractive sign-up offer that includes a free meal while making it easy to earn and redeem rewards.
"The guest response has exceeded our expectations and it's clear they appreciate the value our program offers. Since launching the new app in September 2022, we've more than doubled the number of active users and have earned a 4.7 rating in the app store."
The recent changes to loyalty programmes across QSR brands indicate that customers will have to spend more to receive free perks.
Simplifying the redeeming points process, Zaxby's rewards its customers with offers, such as Free Delivery Sundays, every Sunday through the end of May and Free Delivery Week from 24 to 30 April.
The chain's point-based rewards catalogue enables customers to turn earned points into flavour-packed freebies.
Every $1 means ten points earned, which customers can accumulate to receive a selection of free items on the menu and choose dollars-off rewards.
Customers are required to sign up online on Zaxby's website or download the new app to earn Zax Rewardz points.
Leveraging the Zaxby's app, customers can also order ahead for pickup or delivery.
Zaxby's has over 900 locations across 17 US states.