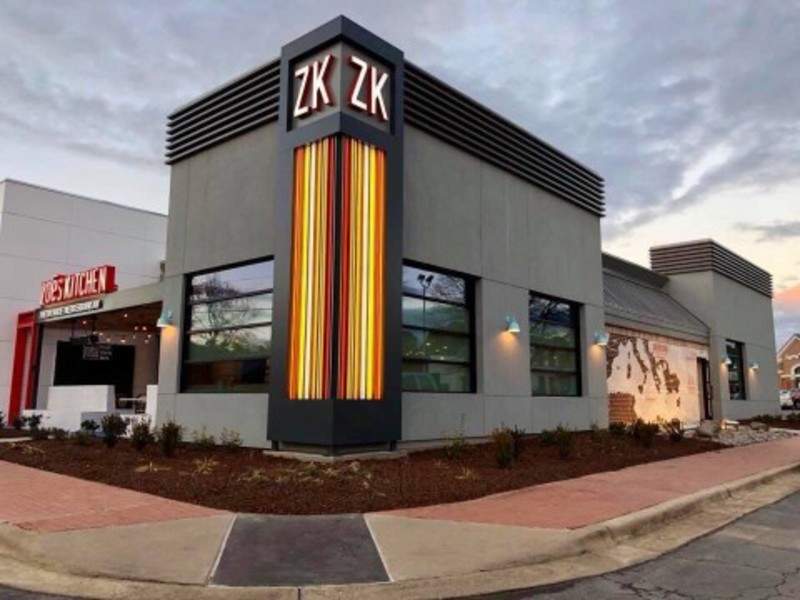 Zoës Kitchen, a fast casual Mediterranean restaurant chain in the US, has opened its new prototype design in Raleigh, North Carolina.
The prototype restaurant is designed to enhance dining experience, and provide convenience offerings to appeal to dinner guests.
Zoës Kitchen president and CEO Kevin Miles said: "As we stay ahead of consumer demand, we're proud to debut this next generation prototype restaurant that will further enhance our guest experience.
"This will be a great testing ground for us as we look at rolling out new stores and remodeling existing stores in the future, as well as for new menu and beverage items."
Uniting the form and function to give a Mediterranean feel, the design and layout enable guests to have the kitchen's view and watch their dishes being prepared.
Miles continues: "The space has more Mediterranean cues than our current restaurants and is designed to feel as if we've invited them into our home."
The restaurant's exterior features a variety of mixed materials such as steel, stone and tile, as well as a lit ZK tower sporting the brand's iconic stripes.
The new store is also the first to launch a new better-for-you beverage programme, crafted by Zoës Kitchen chef Antonio Iocchi, who also heads its Culinary Innovation unit.
Under this programme, the restaurant serves all natural drinks including Tangerine and Turmeric Fresca, Fig and Vanilla Cooler, Blackberry Mint Refresher and a new Hibiscus Karkade Tea.
The restaurant also provides wine on tap, beer and a made-to-order Moroccan sangria.
The prototype store introduced new baked falafel, which has been experimented in select restaurants across the country. A systemwide launch is expected late next month. The new falafel can be added to salads, pitas and bowls.
Set up in 1995, Zoës Kitchen serves Mediterranean-inspired dishes. Grilling is the primary method of cooking here. It has 245 restaurants in 20 states across the country.
---