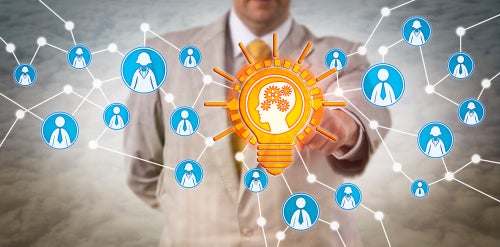 Concept: American company Sensata Technologies (Sensata) has introduced a new asset monitoring solution for rotary assets that enables predictive maintenance and provides plant managers with relevant insights. It has partnered with Nanoprecise, a Canadian startup, to add predictive maintenance to the rotary equipment. Through the Sensata IQ platform, this new solution actively monitors rotary assets for problems using a multi-modal sensor and AI-driven analysis capabilities from Nanoprecise.

Nature of Disruption: The Sensata IQ platform provides insights from the new wireless 6VW series IoT sensor, which can simultaneously monitor each asset using six sensing modalities: humidity, temperature, acoustic emission, vibration, speed, and magnetic flux. The sensors are easy to install into a range of existing rotary assets, with no modifications to the company's hardware or control systems. The 6VW sensor series is a simple, self-install solution with a mobile app for device configuration. Data from the sensor is examined at the edge for anomalies using advanced AI-driven algorithms for rotary assets, and it is then transferred to the Sensata IQ cloud-based platform for additional analysis and data visualization. The Sensata IQ platform can detect potential defects, calculate the asset's remaining functional life, and send alerts to plant managers. This deep predictive maintenance analysis capability helps plant managers to reduce manual checks and have a better understanding of their asset condition.

Outlook: Plants incur losses in output each year due to unplanned downtime caused by motors, pumps, and other rotating assets. Existing systems, on the other hand, do not give plant managers the real-time data they require to effectively monitor their assets. Plant managers can use Sensata's predictive solution to monitor assets that are rarely monitored owing to cost and complexity. As a result, with data that can be trusted and accessed anywhere and anytime, maintenance staff can make informed decisions and streamline maintenance plans across rotary assets. Sensata IQ asset monitoring platform uses Nanoprecise's AI technology to prevent rotary asset breakdowns and boost productivity. Additionally, plant managers can use the new wireless industrial IoT sensor to detect early-stage defects and increase the life of their rotary machines.
This article was originally published in Verdict.co.uk