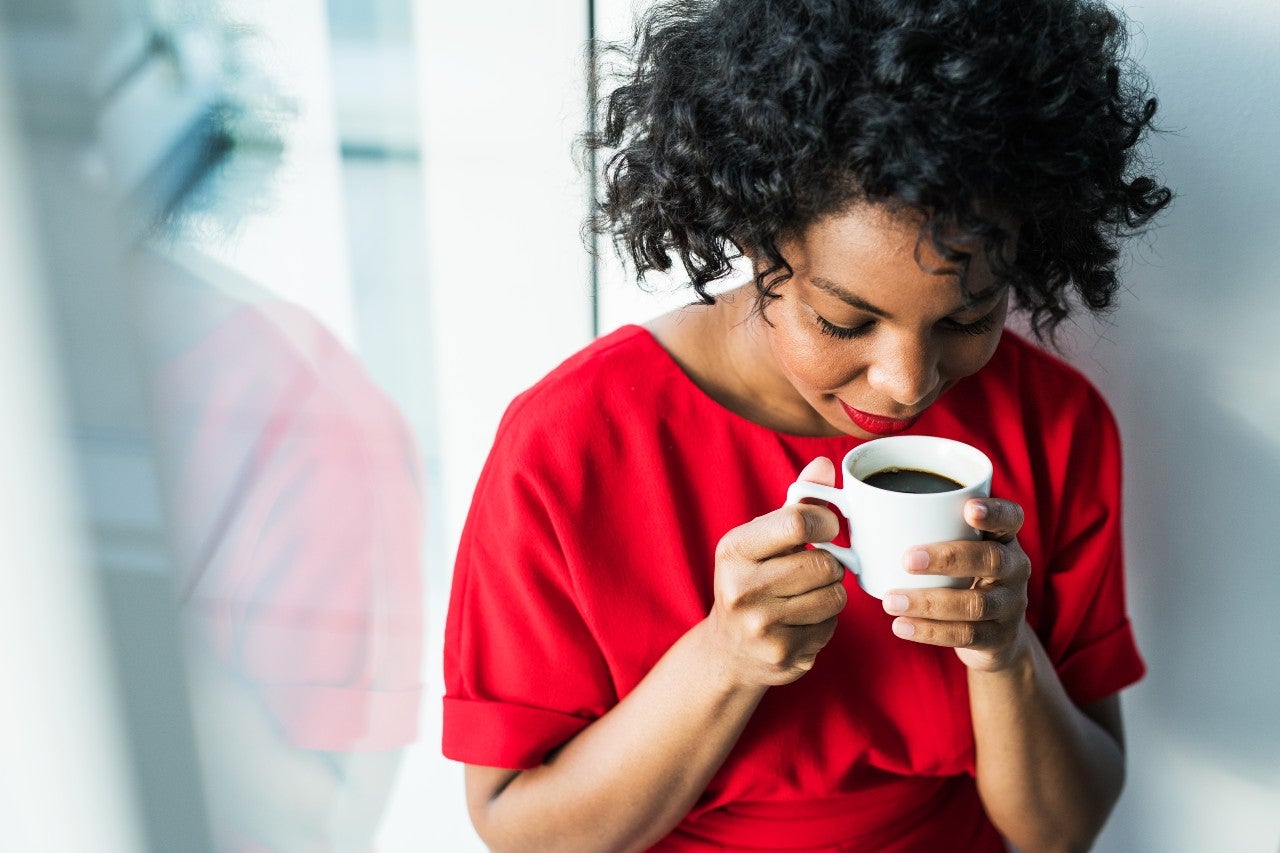 Since the first successful commercialization of instant coffee, (arguably) in the USA by George Constant Washington in 1906, there has been a number of advances in the instant coffee production process, however none have succeeded in retaining the true fresh 'roast and ground' coffee aroma. Over the last decade this has been a focus for the engineering specialists Flavourtech, who have now commercialized their revolutionary Integrated Extraction System (IES) – a completely new and improved approach to coffee extraction that includes low temperature recovery of the 'roast and ground' coffee aroma from a slurry of ground roasted coffee beans in water at the beginning of the process, allowing re-addition to the final product.
The traditional approach to extraction in instant coffee manufacturing, now in existence for over 100 years, has always involved conducting a high temperature water extraction of fresh roasted coffee beans as the first step. Any aroma recovery performed has been performed on the extract produced from this extraction step. Water at temperatures as high as 170-190°C is recirculated through beds of roasted coffee in percolators in order to dissolve the beans and achieve industry acceptable yields, typically in the region of 50% w/w (dry powder:roasted coffee bean ratio). Though to produce a high-quality cup of fresh coffee it is quite commonly accepted that brewing should take place with water at 100°C or less, in order to preserve the delicate roast and ground coffee aromas and so as not to impart heat generated aromas and flavours which would be detrimental to the overall cup experience. Even when a lower temperature 'aroma draw' pre-extraction at 90-100°C is conducted, coffee aroma is renowned for its extreme sensitivity and so by the time aroma from this extract is isolated much of the roast and ground (R&G) aroma has been destroyed or lost.
In the 1950s, an approach was developed allowing most instant coffee to be produced from just coffee (previously carbohydrates were added for stabilization)[i] and in the 1960s, just as agglomeration (a new approach coupled with spray drying to produce a more aesthetically pleasing coffee powder with larger particles) came about, freeze drying began to replace spray drying for the production of higher quality instant coffee products.[ii] "There have just been no significant advances in the 'conventional' instant coffee production process, especially relating to R&G aroma, for a number of decades until now," says Tim Birks, Sales Manager of Europe, Flavourtech.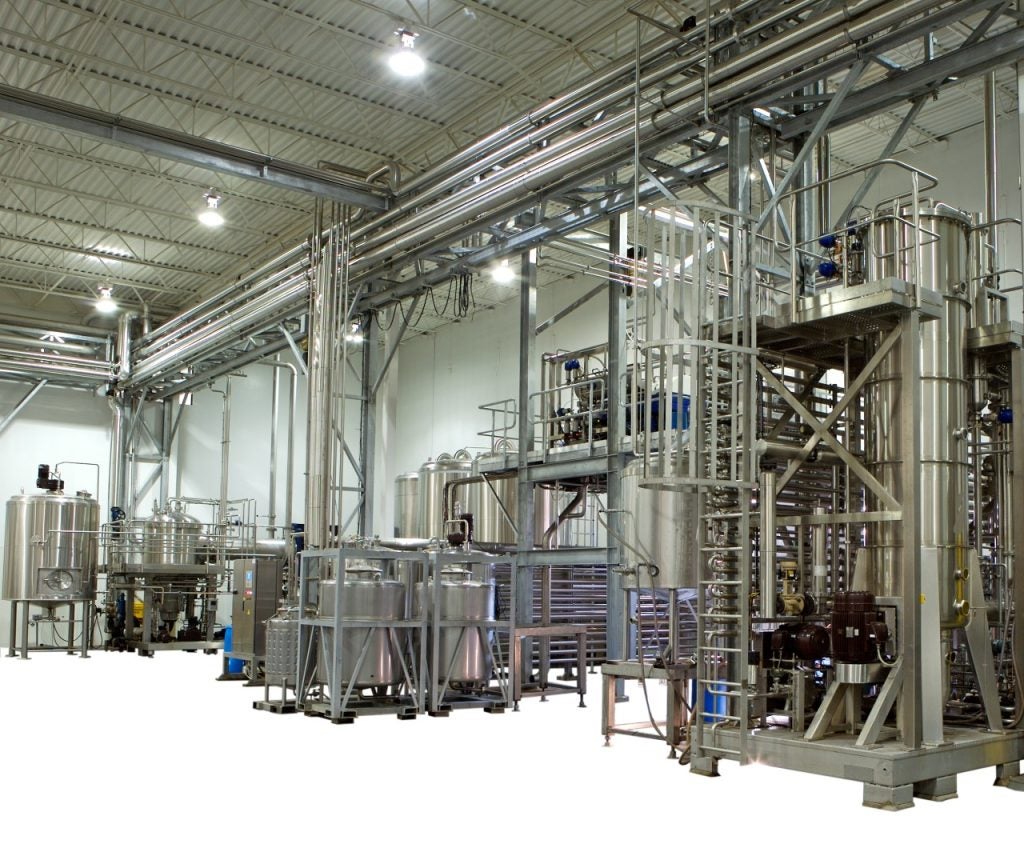 Flavour specialist Flavourtech's new generation coffee extraction process – the Integrated Extraction System (IES) – begins with the continuous production of a slurry of ground roasted coffee beans and water at ambient temperature. The grounds are produced in a wet milling process that reduces loss of valuable aroma as well as heat generated in a dry process.
Their unique processing involves:
Roasted coffee beans are milled under a blanket of cold water through the Slurry Preparation Module. The water acts as a carrier for these volatile aroma components and carries (with the slurry) to the Spinning Cone Column (SCC).
Brewing or extraction temperatures of 100oC occur in the SCC, for only less than 30 seconds (compare this to other techniques where it could be in the many minutes to hours). The slurry, consisting of the beans and water all pass through from the top of the column to the bottom in less than 30 seconds, steam under vacuum is used to brew the coffee as well strip out the natural aroma from the beans and slurry where it leaves the SCC, condensed and stored in a chilled vessel. These are the natural and desirable R&G notes.
Post the SCC, high temperature extraction is achieved with their Rotating Disc Column (RDC), to further extract out the solids. But the time of extraction is only 20 minutes rather traditional processes that can take hours. The process involves rotating baffles and a continuous flow of the coffee slurry, all performed post the SCC where the R&G flavour notes have been previously removed (and protected).
The slurry then enters a Clarification Module to separate the coffee beans from the aqueous extract.
This extract can then be concentrated through Flavourtech's unique Centritherm® evaporator (CT). The CT has only one second heat contact time on the product and the low evaporation temperature of 50°C means no damage to the coffee colour or the flavours.
And the coffee concentrate is then mixed with the aroma and spray or freeze dried to produce a powder with the highest level of R&G coffee flavours.
The IES is a fully automated and continuous system producing consistent results. And can also be used for RTD with R&G flavours (captured as described above) or cold brew coffee.
But taking into mind and consideration the current trends in instant coffee are of higher quality 'specialty' products as well as products with new flavours, there must be a change – an improvement in the process. Together with key drivers including rising disposable incomes and demand for convenient food and beverages the instant coffee market is forecast to grow at a CAGR of 4.9-5.4%[iii],[iv] globally between 2022-2028. "We are witnessing a significant shift in the soluble coffee market. Consumers are seeking better and improved natural flavours like they find from freshly made espresso coffees," says Birks. "Instant coffee manufacturers are aware, are stepping up and meeting this demand head-on by capturing the fresh, natural R&G notes from the raw material itself (the roasted beans) and then transferring this to the soluble coffee. The IES process allows these flavour notes at the highest levels and quality, to be enjoyed and appreciated by the consumer."
The IES not only produces high quality soluble coffee, but it is used throughout the world to produce high quality Ready-To-Drink (RTD) and liquid extract concentrates of coffee and tea. "The IES adapts quickly to your requirements. One day it could be producing single origin Colombian instant coffee, the next day it could produce RTD green tea, it is that versatile."
There are manufacturers already with the latest technologies to meet this movement head-on, providing people with more choice, more health and with better flavours. If you would like to be one of the leaders then please contact Flavourtech.
For further details, please visit Flavourtech.com
---
[i] https://espressocoffeeguide.com/instant-coffee/history-of-instant-coffee/
[ii] http://www.historyofcoffee.net/coffee-history/instant-coffee-history/
[iii] https://www.expertmarketresearch.com/reports/instant-coffee-market
[iv] https://www.globenewswire.com/en/news-release/2022/06/13/2461221/28124/en/Worldwide-Instant-Coffee-Industry-to-2027-Featuring-Nestle-Starbucks-and-Kraft-Foods-Among-Others.html