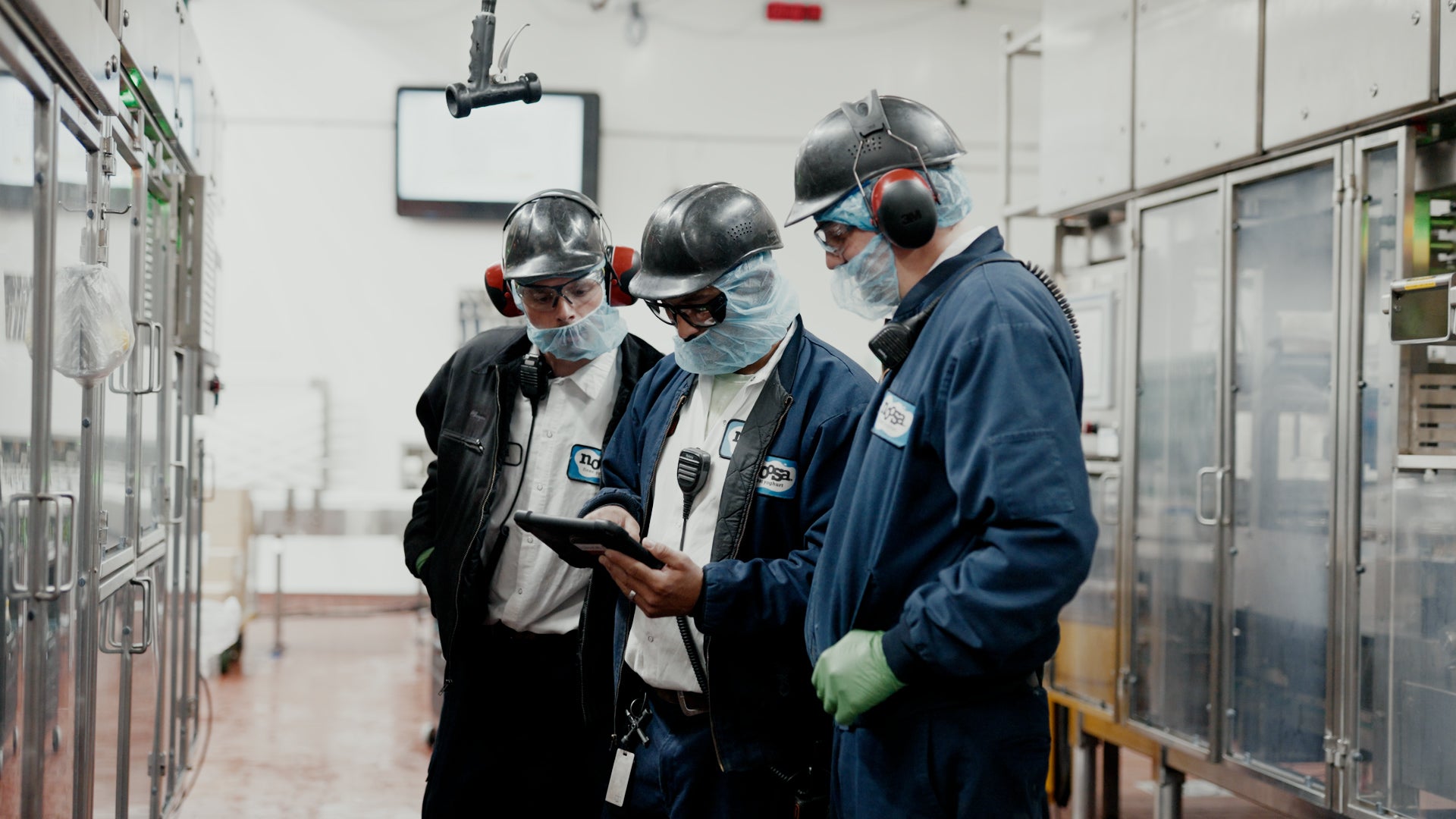 "One of our guiding principles is to obsess with the front-line," says Shane Anderson, Continuous Improvement Manager at noosa yoghurt, based in Bellvue, Colorado. "To do that, you have to hold yourself accountable as a business."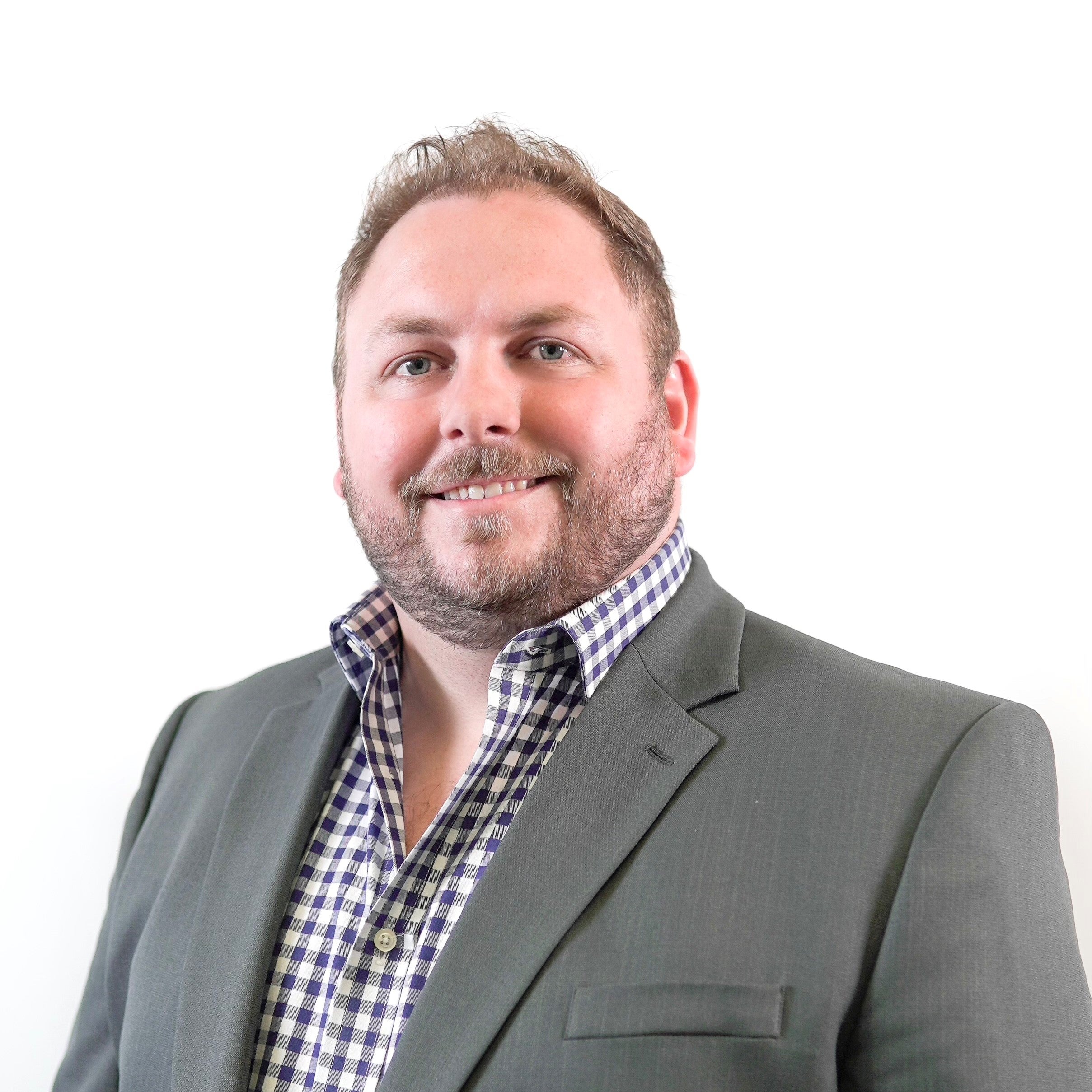 In food production – and across all manufacturing –that accountability ultimately means reducing downtime and improving the reliability of the equipment on the factory floor wherever possible to ensure morale stays high, the team remain motivated, and unaccounted production costs are kept to a minimum. Longstanding (even minor, but persistent) issues with the reliability of machines can have huge ramifications if not addressed.
"Unplanned downtime leads to missing production targets, customer orders not being satisfied or being late, and financial problems for the business– because it adds the cost of overtime. It also brings employee frustration as it allows for finger pointing on whose fault the downtime is," says Zack Sosebee, SVP Operations of connected workforce solution, Redzone.
"Reliability of equipment degrading over time leads to an increase in downtime and a decrease in productivity. It's incredibly damaging for morale – people feel like they can't win. And if those issues are repetitive, and you don't solve them, then it becomes cultural," says Sosebee.
Active response times
For Anderson and noosa yoghurt, famed for the wide variety of flavours of its Australian style, thick, velvety yoghurt, those reliability challenges used to have a significant impact on output too. "From a reliability standpoint the impact downtime has on the factory floor can be very costly forevery minute you're 'down' on the line. So, it's critical to have a very active response time," he says.
Anderson and his team used to manually go around and calculate these numbers, relying on the front-line employees at the end of every shift to calculate overall equipment effectiveness [OEE] on Excel sheets or on whiteboards, actively resetting counters on machines to get good counts. "Not only was it very costly to work in this manner, it was time consuming as well. Now we have one platform, that everybody's on, and it's very impactful. We have a much better response time, meaning we are faster at getting back up and producing the yoghurt. That's the criticality of what pays the bills for all of us," he says.
That platform is Redzone. The system's Total Productive Maintenance (TPM) solution means that front-line workers at manufacturers such as noosa can transfer the issue of equipment care to operators and remove any tension between production and maintenance, allowing for more predictable outcomes and ultimately more harmony among the team. "Having everything on one platform with Redzone, where individuals can voice their opinions and feel valued, gives them that voice. And it's all real-time and accounted for in the system. We like something that's reliable, out of the box use and user-friendly. That's what the operators like about it: it's easy to navigate. Everybody understands it," says Anderson.

Redzone, he says, has "done a really good job" with its platform. "You have to ask yourself, 'If your front line is your greatest asset, are you giving that asset the tools to succeed? I know we are striving to meet those expectations." And the proof, as they say, is in the pudding – noosa yoghurt recently won Reliability Team of the Year at the annual Redzone Community Awards, which recognizes top performance from maintenance across all its plants.
Navigating the morale maze
The resultant knock-on impact of downtime can really impact team morale, says Sosebee. "At Redzone, we like to define a focus area and whittle it down where we can make most financial and morale impact for the business. We pick the area to define the reliability issues and, specifically, focus in on the key pieces of equipment that consume time for maintenance, drive frustration for operators, and need some extra ownership. We focus on turning those areas around first. So, it's a very defined scope to focus on."
Redzone also builds in a forum structure. One of Sosebee's key beliefs – and one of Redzone's key principles – is having a forum structure, where people come to meetings, absorb the data, and, collaboratively as a team, make a decision that will impact performance.
"Building a forum structure allows maintenance technical leads and frontline operators to work together. You can take a challenging culture, where the production and maintenance teams blame each other for downtime and teach them to collaborate – because it's a plant problem, not one department's problem. That way, you can find ways to solve those challenges together. There are no reliability problems too big. Maintenance techs like to be teachers. They want to share their knowledge and upskill the operators given the opportunity. If you can break down those barriers so nobody thinks the other is out to get them, they can be very cohesive and drive a huge impact," says Sosebee.
So, what role can Redzone's Reliability module play in engaging operators to become more intimately involved in maintaining equipment to detect issues early so the maintenance team can instead focus on higher value tasks? "We like to conduct 'clean, inspect and lubricate' (CIL) checks," says Sosebee.
"We collaborate with the maintenance and production teams to understand the skillsets the technical production operators have, and how overwhelmed and busy the maintenance team is. If we can take some of those tasks, and take the frustrating, repetitive, low technical tasks away from the maintenance teams and transfer ownership to the operators, those operators will feel a sense of more equipment ownership. So, the first thing we do is give operators more responsibility for CIL checks."
Once they have the setup, he says, maintenance techs can spend their time doing more valuable tasks, such as replacing gearboxes, or troubleshooting a challenging technical issue, rather than simple tasks that feel like a waste of their technical ability.
In one new forum, Redzone has also built in 'Doctors rounds'. These allow every production focus area to have a 'doctor', often either a strong technical operator or the local maintenance tech. They typically meet weekly or twice weekly to review key activities in the plant. "It forces the group to work together to look through their Redzone log-in history and performance. They're overseeing that and giving feedback to the operator. So, the operator has been upskilled naturally through that process too," says Sosebee.
"Not through a video from the manufacturer, but hand in glove with a maintenance tech in a defined forum focus on their specific equipment and line performance."
Empowering and aligning with company targets
Technology from Redzone, says Sosebee, can fundamentally reshape manufacturing as we know it by in helping operators to deliver better reliability through reducing unplanned downtime.
"It's a huge deal," says Sosebee, who cites its roots in the Lean Manufacturing concepts inspired by Taiichi Ohno, father of the Toyota Production System. "If you go back in history, even looking at Taiichi Ohno's original concept of lean manufacturing, 'autonomous' operations only applied to working within teams that understood the goal and worked together and achieve results. It wasn't about automating people out. Too often, companies focus on automating out people from a cost perspective. They focus on minimizing their costs of employees and the expense of onboarding them, which means they don't spend enough time upskilling and training those people."
Instead, Redzone believes people are a crucial part of manufacturing and that the more empowered and aligned with the company's targets the frontline operators are, the more productive plants will be. "It means you don't lose people as much," says Sosebee. "So, you feel better investing more money in people and therefore your personnel costs actually don't go up. It gets more efficient. You get better."
While Redzone first introduced its platform into the food and beverage sector, it is now in consumer packaged goods (CPG) and taking the same concept towards general manufacturing, "The challenge is employees understanding that they 'own' their production at different levels and can make an impact for the business. That's the line across all sectors of manufacturing," he says.

Redzone says Sosebee, is the only system capable of connecting workers to leaders in a way that leverages the data, technology, and visuals to get different results. "That's just us. It really shows when you look at plants getting 20-30%, uplift in productivity through these deployments. That's because the culture is different. The operators' ownership is different than it was before. We have eight out of 10, customers who are getting over 30%, uplift in productivity. That can change an industry."
There are additional benefits too. "Our usage of Redzone across the plant has grown tremendously," says Anderson. "We've had Redzone for five years, and it has really helped with our paper reduction. We used to calculate our sample weights and sensory inputs at the line by paper prior to Redzone. The nice thing is, is it's all there in Redzone now. We get so much clarity from Redzone because it's so transparent and hand-held."
A symbiotic relationship
So, what is the future of this technology and how will its functionality be refined? "We continue getting better at what we're doing, every day," says Sosebee. Our Reliability module allows plant teams to go deeper. Every time we deploy a new tech module at Redzone we're talking about going deeper, rather than just going wider. So many tech companies tick the box with a sexy user interface, but it doesn't change any workflows. What we're trying to do is change the behaviours and workflows all the time."
Consequently, Sosebee and his team are constantly asking, 'what are the next digitized workflows that will connect people that can reduce waste or increase productivity on the floor?' "We will continue expanding into additional manufacturing sectors y and impacting more and more of manufacturing as a whole," he says.
For Anderson and noosa, that positive impact is clear. "Redzone's success is that they're living by some of the same principles as us: obsessing about the front line and a 'bottom up' approach for the front-line. They're very good at listening to their clients and asking what we need next. When they were building different modules, such as the Learning module in 2021, they engaged a lot of us in the community to help develop that. It's important because it lives by the very thing that they're creating. We're sort of their frontline when in their technology. It's a very symbiotic relationship. We all benefit from it."