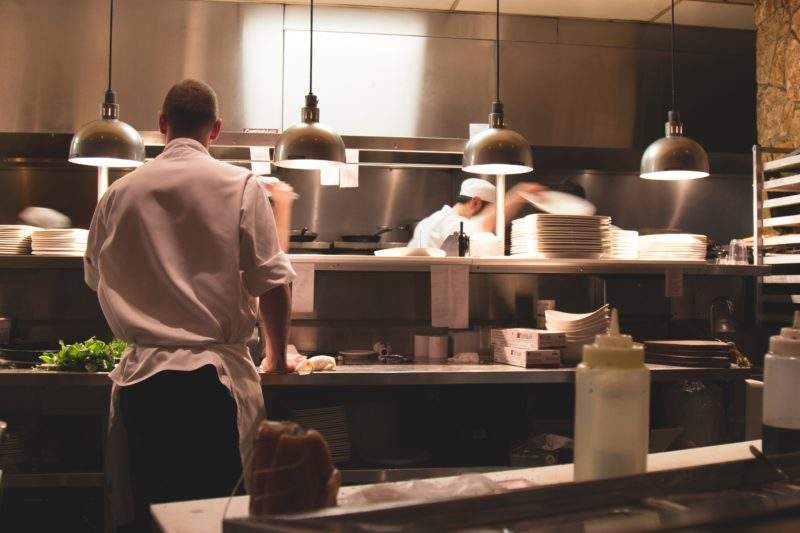 Brexit won't just change our trading relationships; it will change what we eat. Even if a free trade agreement is confirmed during the expected transition phase, increased domestic production, commodity and currency volatility and changing consumer preferences will mean that food production and procurement is forced to change. We will have to source from elsewhere, trade down on popular products, potentially eat lower quality produce, and eat more seasonally.
Currently, 31% of the UK's food comes from the EU, and over 70% of the food that Britain exports goes to the EU. Obviously, that highly dependent relationship is under significant threat as a result of Brexit. Our trade deficit has been increasing – the UK imported around £60 billion more goods and services from the rest of the EU than it exported to there in the 12 months to September 2016, and although it has a trade surplus in services alone, it is clear that Brexit will have a significant impact on where we source our food from.
While Theresa May wants to see a framework for what our trade situation with the EU will be in October (some form of free trade deal is probable), we doubt that it will be a fully formed agreement. We expect transition to be a difficult period, and the two years after Brexit are likely to see a lot of volatility for both imports and exports, as well as high levels of inflation for both businesses and consumers
We will end up trading with partners that are further afield than the EU in a bid to keep costs of import and export down, and as a result of these new trading relationships, what we are eating will change. Not necessarily because products won't be available, but because some items will increase significantly in price, or there will be reduced volumes of certain products. Three main potential shifts are below, based on the assumption of a free trade deal eventually emerging during the transition period, if one is agreed.
Farming subsidies
The EU contributes around £3bn a year in subsidies to UK farmers. HM Treasury and DEFRA have long been ideologically opposed to subsidies for farmers yet Common Agricultural Policy subsidies provide about half of UK farm incomes. The Conservative manifesto talked of maintaining subsidies until 2022, but we are likely to struggle to maintain the status quo. As a result, the price of dairy, cereals, vegetables, and meat sourced from the UK will increase – exacerbated by the poor harvests anticipated over the same period as a result of the intensified La Niña effect. This may precipitate a shift towards cheaper products, such as less premium cuts of meat and vegetables which are more efficient to grow.
Changes in regulation
As previously mentioned, the EU has some of the strictest regulations on food standards in the world on animal welfare, pesticides, additives to food, salt and sugar content, and food treatment. Food has accounted for 40% of all EU legislation over the last 50 years, and the majority of UK regulation has come from the EU. For example, chlorinated poultry is banned in the EU, along with a number of E-numbers which are all legal in the USA. With the UK leaving the EU, we will be able to set our own rules, and import from countries with lower food standards, such as the US. This freedom, combined with pressure on margins, could see our food go through an increased level of processing and chemical treatment.
The UK needs to be stringent on food standards, as we otherwise face the risk of de-regulating and reducing the quality of our food which could have negative impacts on the drive to combat obesity, childhood nutrition, long-term health of the population, and animal welfare standards, amongst many other things. We could see a very stark decrease in the quality, and potentially safety of our food if this isn't closely monitored by consumers, retailers, suppliers, and producers.
Demand for local
The demand for local produce has increased. This has been driven by a number of factors, the first being the increased consumer awareness of food miles and sustainability; secondly the return to a patriotic view of supporting British trade, manufacturing and produce (which in part drove the desire to leave the EU as well); and thirdly the resurgence of the craft phenomenon which has seen a number of small producers and brands gain popularity.
Consumers' attitudes to local produce are that it benefits local farmers as well as being fresher and ethically and environmentally better. The FSA's consumer attitudes survey has also seen an increase in the number of respondents concerned about air miles, with 22% of respondents saying that it was a factor in their purchasing decisions. While local produce post-Brexit will become more prevalent as we seek to become more self-sufficient, there will be pressure on smaller local producers as costs increase and pressure is placed on profitability – we expect larger producers to cope with this better, thus the UK farming and manufacturing industry may well be consolidated as small firms struggle, leaving us with less choice.
So far, nothing is certain in terms of what will emerge or to what extent different categories and consumers will be affected. However, what is certain is that there will be an impact on food production, sourcing and consumption in the UK, and it is not being given due attention by the UK government. Some of the largest government spending cuts came from DEFRA and the FSA, two crucial bodies to ensure sustainable farming and food standards to feed our country.