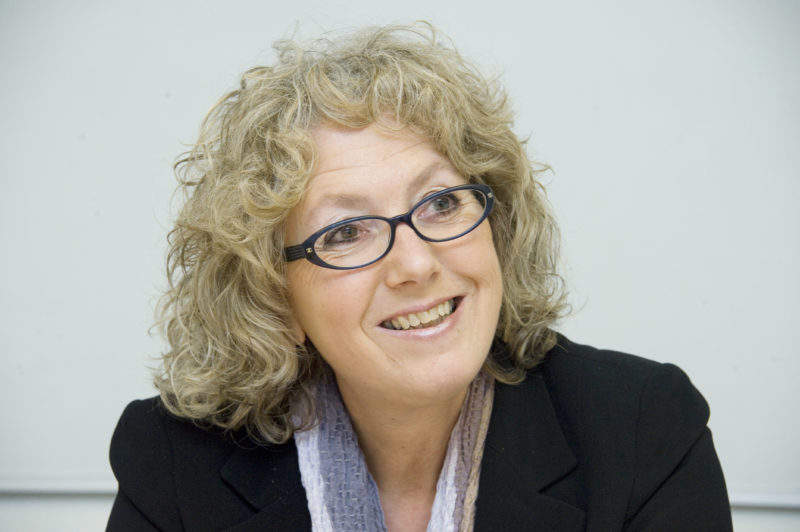 The UK is in the midst of an obesity crisis; two thirds of adults are overweight or obese, one third of children are leaving primary school overweight or obese, and new figures reveal that one in 25 Year 6 pupils are now classed as 'severely obese'. What can the foodservice industry do to encourage the nation to become healthier? Professor Judith Buttriss, director general, British Nutrition Foundation, gives us her view.
We all know that obesity can have severe health implications: those who are overweight or obese are at an increased risk of type 2 diabetes, heart disease, stroke, some cancers, and being overweight can have an impact on mental health too. Consequently, obesity is already a huge financial burden on the NHS; the most recent PHE statement estimates that the NHS in England spends £6.1 billion a year on overweight and obesity-related ill-health and, if obesity continues to rise at its current rate, this cost is forecast to reach £9.7 billion by 2050.
Over a quarter of adults in the UK eat out once a week and, as such the foodservice industry as a whole, and your business individually, is ideally placed to improve the nutritional balance of foods eaten away from home and to ensure that healthier choices are easier for customers to make – and there are plenty of ways to do this without losing customer loyalty or revenue.
Portion sizes
Portion size is a key area to focus on. The recent government report on the sugar reduction programme found that, while sugar levels per 100g were similar in most categories, the calories provided by single serve products in the out of home/ food service sector were generally double those of retailer own brand and manufacturer branded products as a result of bigger potion sizes. To help customers manage their weight, you could consider introducing the option to select the same item in a smaller portion size, as well as routinely providing nutritional and calorie information at the point of sale. Case studies in the report illustrate how some high street chains and food service businesses are already adopting these approaches.
The government's OneYou campaign focuses on the calorie content of main meals and recommends that people should aim to consume around 400kcal at breakfast, and 600kcal at each of the other two meal times each day. In line with this advice, some foodservice businesses have begun to 'signpost' items in their establishments that fall into these brackets – a good example of how your company might also help customers make informed food choices while also building customer trust and loyalty.
The reformulation revolution
While controlling the portion sizes of the food and drink you offer is an effective way to help customers control calorie intake, either by introducing 'half size' or 'lighter' alternatives or by scaling down portion sizes, reformulation should also be considered. Reducing the amount of sugar, salt, saturated fat and calories in your products, and introducing new ingredients, such as wholegrains, fibre, extra protein, and ingredients that provide vitamins and minerals, will together boost their overall nutritional value. The government's sugar reduction progress report published in May reveals a number of food and drink outlets successfully improving their products through reformulation. For example, a coffee shop chain has reduced the sugar content of its teacake by 12.6 percent through a combination of reformulation and portion size reduction. Another chain is reformulating its soft drinks, to bring sugar content below 5g per 100ml, meaning they will not be subject to the soft drinks industry levy. A restaurant chain has been tacking the sugar content of its desserts and is offering mini versions that are under 300 calories, and another is launching a lower sugar ice cream.
Be the driver of behaviour change
Good nutrition is not just about calories – as a nation we are eating too little vegetables, fruit, wholegrains, fibre and fish, and too much sugar, saturated fat and salt. Your business can, and should, do its bit to influence behaviour change by encouraging your customers to choose healthier options. For example, offer dishes that contain plenty of fruit and vegetables; provide wholegrain and bean- or pulse-based options; and signpost dishes that are lower in saturated fat, salt or sugar.
Let's get going!
The BNF has been working with an alliance of leading out of home companies to develop a Code of Practice, including a series of commitments to drive responsible practices in reformulation, new product development and customer communication. We act in an advisory capacity for the alliance, providing an independent viewpoint and context for the need for change. We challenge alliance members to do as much as they can to improve the nutrient profile of products, help to drive change through reviewing progress and impact against the commitments set out in the Code, and support those taking their first steps on the journey of staff nutrition training.
Foodservice businesses are encouraged to step back from the day to day running of the business, and take a holistic approach, considering your whole offering and identifying where small changes can start to be made. Small changes, when combined, can have a significant impact. The tackling of larger changes, for example increasing the overall nutritional quality of products, can then be addressed through longer-term commitments such as investing in employee training to improve understanding of why and how to create new products that are both appealing and nutritious.