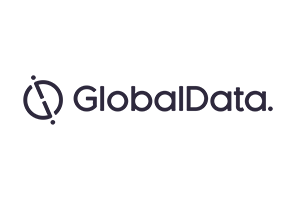 So far, 2018 has not been a good year for PaPa John's. The company's founder and former chairman – "Papa" John Schnatter – once again found himself mired in controversy earlier this month, when Forbes reported he had used racist language and alluded to violence against minorities on a conference call with the company's marketing agency in May.
Schnatter has since resigned as board chairman in the wake of this latest incident, and the remainder of the board has also taken steps to prevent the ousted founder from regaining control of the company by accumulating a majority stake. According to Reuters, shares of Papa John's International Inc. fell 8 per cent on Monday following the announcement.
Schnatter already faced significant backlash in late 2017 when he blamed the company's poor sales growth on NFL players' "taking a knee" protest. The then-chairman's criticism of the NFL leadership's failure to swiftly "resolve the situation" culminated in a mutual decision to end a once-lucrative sponsorship deal between the two parties in February 2018.
According to Fortune Magazine, Papa John's stock is currently down 17 per cent since November last year. As the largest single shareholder, this decline has cost Schnatter a significant proportion of his wealth. This controversy should be a warning to other operators that management should take care when commenting on current events. The ongoing controversy will likely prove especially damaging to Papa John's due to the fact that Schnatter is intrinsically linked to the brand, featuring as the mascot, and on the chain's name and logo. The "Papa" has lost consumer trust and is now a "tainted" brand.
In a saturated and highly competitive pizza delivery market, controversy is the last thing Papa John's needed.
Not only are US consumers increasingly aware of, and influenced by, the perceived politics attached to brands, a general lack of innovation in the pizza market remains a far more important factor behind the company's sluggish growth. Delivery operators such as UberEats, GrubHub and DoorDash have opened the delivery market to independents, many of which are perceived as better quality, and offer comparable pricing to Papa John's.
Delivery providers have also vastly increased the number of cuisines and menu options available to consumers, threatening pizza's position as the "go-to" solution in the delivery market.
Papa John's board should focus on repairing the company's image but should also address other headwinds that the company faces in the medium-term.