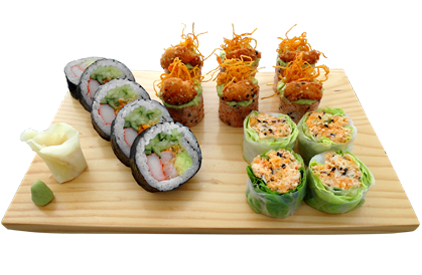 If I had to pick one thing that is set to impact the future of higher education (HE) catering then it would have to be the intensifying influence of food trends, in particular global flavours and the free-from market.
You only have to look at the results of our 'Global Food and Beverage Trends Report 2017' to see just how big a part they are playing in the development of student menus.
The world is becoming such a small place in terms of the food we eat, and authenticity is absolutely key. Things in jars and readymade packets just don't cut it anymore.
That's why it's so vital that HE caterers make use of development resources such as The University Caterers Organisation (TUCO) Academy, our study tours, trade shows and the media, to really get those skills and knowledge under their belt.
It's not a stretch to say that the future popularity and success of the sector is heavily dependent on caterers investing time in learning about cuisines and matching cultural authenticity. How you market, display and serve world dishes is also just as important as the quality.
To put it bluntly, students are among some of the most discerning and well-travelled of all customers, so if universities don't hit the mark they will go elsewhere – it's a very key issue for our members.
Equally, as more and more students turn to a vegan, vegetarian or gluten-free lifestyle, it's now more important than ever that HE caterers are at the top of their game when it comes to healthy eating and allergen awareness.
For example, there are over half a million vegans in the UK – a figure that has grown three and a half times since 2006. It's the fastest-growing lifestyle movement and teenagers make up the highest proportion – so it's only going to become more significant for our members as Generation Z approaches university age.
By the same token, the rise in food intolerances is already having a massive impact on our industry. I was really quite shocked recently to watch a short video clip of how students with allergies are at the most risk when they first arrive at university because they want to feel very much part of the group and don't want to be singled out.
They also hate asking questions about what the food contains, so there's a great responsibility on the HE sector to provide the information and food options they need.
That's why we've been working with Manchester Metropolitan University to create a much-needed allergen-awareness accreditation and we're making sure our members are clearly signposting their ingredients. A good example of this is at the University of Reading, where a designated gluten-free area for breakfast has been set up with its own bread bins and toasters so that students are easily able to identify what items they can and can't eat.
Alongside trend- and health-driven dietary demands, value for money is always top of the agenda for the HE sector. This will be increasingly the case as university fees rise and Brexit takes its toll on the economy.
But value doesn't necessarily mean cutting prices; it's more about demonstrating the 'extra' that students can get on campus. Specifically, making university outlets more of a destination venue.
So, if a university has 15 different cafes, they will have a bespoke offer in each one to drive traffic. HE caterers are also moving away from traditional meal deals and instead offering more contemporary pairings such as bubble tea and sushi.
Although it's a challenging time, it's also an exciting time to be in our industry. We're really hard-pushed on food prices – they're soaring through the roof – but by being creative with our ingredients, tapping into the trends and looking for ways to add value, we can lead the charge in the cost sector.
Related feature
Cost Sector Catering December issue 2017
https://secure.viewer.zmags.com/publication/50010026#/50010026/30