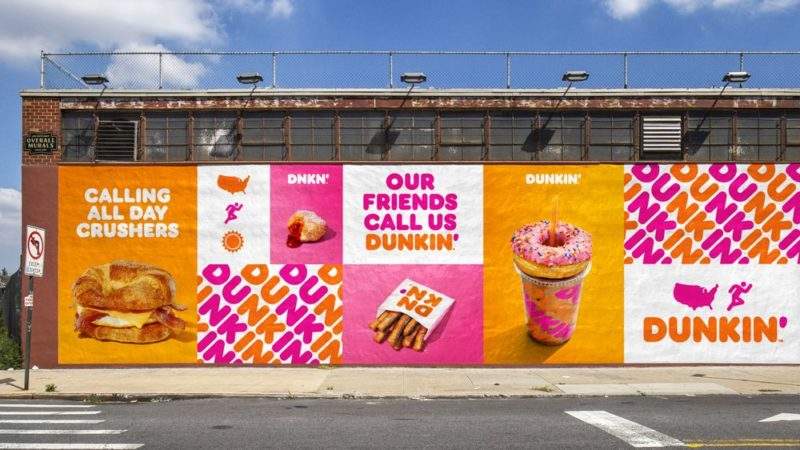 In a decision that has been brewing for a year now, Dunkin Donuts, one of the key players in foodservice, has revealed its name change to simply 'Dunkin'.
What may look like just a shortened name to some has deeper strategic implications, indicating the direction the chain wants to move in. The new branding represents a lean towards Dunkin's coffee products, and away from the baked goods which made it the quick service restaurant (QSR) player it is today.
For years, Dunkin Donuts has walked the line between a QSR and a coffee & tea shop. Due to occupying this unique position, its competition has included everyone from McDonalds and KFC, to Starbucks, Krispy Kreme and Tim Hortons. Fierce competition from these companies with large market shares might have played a part in decisions to revise product strategy, to an even more specialised offering while sticking to its roots in baked goods.
Dunkin, like its competition, recognises that convenience is king among consumers.
Consumers like their coffee fast
In its 2017 annual report, Dunkin revealed its most valuable products as dictated by consumer demand. These were beverages – which include hot coffees, out-of-home drinks and iced coffees – rather than baked goods offerings.
In line with this, GlobalData's primary research in 2017 highlighted consumers' preference for coffee & tea shops, as 42% of global consumers said they had visited the channel in the past week. For Dunkin's key markets, this percentage stood at 40% of consumers in North America, and 39% of consumers in Latin America. The growing popularity of coffee & tea shops has made Dunkin more aware of the market they can attract by focusing more on convenience in beverages.
In reference to GlobalData's 2018 Q3 consumer survey, consumers were asked what convenience meant to them in terms of drink products. 48% of global consumers valued quick preparation, 22% of the same consumers mentioned how portable the product is and 36% said how quick to eat or drink the product is. As these responses ranked among the most common answers given, they reflect a consumer market that is increasingly on the go and requires beverages that fit in with busy lifestyles. Therefore, targeting morning rush hour periods where consumers want to grab a quick beverage is the opportunity that Dunkin aims to focus more on.