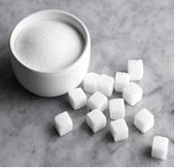 In response to various health and wellbeing concerns, choosing food and drink products with reduced sugar content has emerged as a key goal for the majority of consumers across the globe. According to the latest data from GlobalData, a leading data and analytics company, more than half (57%) of shoppers in Asia Pacific are choosing foods with low/no sugar while 52% are doing the same when buying soft drinks.
Taste remains an important driver of purchasing decisions in food and drink and in many cases the only option brands have to maintain an acceptable taste profile whilst reducing sugar is to add sweeteners to their recipes; however this brings its own challenges.
Melanie Felgate, senior consumer insight analyst at GlobalData comments: ''Food and drink brands offering 'natural' and 'low sugar' positioning must carefully consider the inclusion of highly processed sweeteners, as consumers are becoming increasingly concerned about their use with many actively avoiding products that contain them.''
The company's report, 'Ingredient Insights: War on Sugar', reveals that health has emerged as a key purchase driver in the food and drinks sectors and highlights how brands are addressing demand for reduced- or zero-sugar formulations using key on-trend and emerging ingredients.
GlobalData has identified five ingredient innovations to watch out for in response to the War on Sugar; as brands attempt to overcome challenges posed by mainstream sweeteners. These innovations include a natural ingredient made from mushrooms which can block the bitterness associated with some sweeteners such as stevia; and a prebiotic soluble fiber which can help reduce sugar content without impacting product texture.
According to GlobalData's Q4 2017 global consumer survey, when considering what is 'healthy' consumers are primarily thinking about products which are natural – and therefore free from artificial sweeteners – or offer a balanced nutritional profile; with 'low in sugar' also being an indicator.
Felgate, continued: "Greater health awareness and access to information online is leading consumers to be more ingredients attentive and make better informed decisions. While younger consumers are less ingredient attentive overall, their level of attentiveness has increased by a greater margin than older cohorts.
"As sweet flavours dominate the soft drinks sector, brands are under pressure to develop low sugar options without compromising flavour or aftertaste. In the indulgence-driven confectionery & desserts sector sugar is also a key ingredient, and hence brands face the challenge of balancing indulgence needs with health demands."
Coca-Cola's first foray into a stevia sweetened cola – Coca-Cola Life which blended stevia with sugar – received mixed response, and has been discontinued in many markets including the UK and Australia. However, this year, the brand is set to trial Coca-Cola Stevia No Sugar in New Zealand; its first to be sweetened 100% by stevia and featuring 'a flavour profile closer to sugar without a bitter aftertaste,' thanks to its collaboration with PureCircle to supply an innovative stevia variant which is much higher in sweet-tasting steviol glycoside Reb M than conventional varieties.