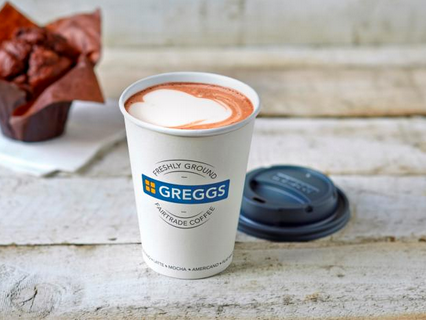 In an establishment where even the vegetable pasty is not vegan, is it sensible to target vegans?
While nipping into Greggs for a pasty may be a British cultural institution, the official Veganuary site has criticised Greggs, claiming they do not cater well for vegans overall. While Greggs claims it is committed to extending its range to vegan customers, and introduced soy milk for coffee and tea drinks in 2017, it has yet to offer any vegan sandwiches or hot lunch options in its UK stores while its competitor, Pound Bakery, already offers a vegan sausage roll.
As vegan, vegetarian and cruelty-free diets are of growing importance to many consumers, it makes sense for Greggs to catch up and offer more vegan choices for consumers who want Greggs-style convenient options that are also cruelty-free. The market for convenient and tasty vegan products is growing; vegan junk food restaurants are becoming extremely popular in the UK and US and breaking away from vegan food's wholesome image to offer indulgent and naughty fast food. In fact, since their introduction, high demand has resulted in Domino's Pizza repeatedly selling out of vegan cheese pizzas in Australia. The Blacksmith and Toffeemaker pub in Islington, which turned to a plant-based menu in this year has claimed that its sales are up three-fold.
More than 50,000 people signed up for Veganuary this year, growing from 1,500 in 2014, and according to The Vegan Society , there are now at least 542,000 vegans in the UK, up from around 150,000 10 years ago. In addition, demand for veggie alternatives doesn't just come from vegans; 'reducetarians' and 'flexitarians' have made their presence known alongside strict vegetarians and vegans, with supermarket giant Tesco announcing that demand for vegan and vegetarian products has grown 40% in the past year alone.
Stores that pursue and promote their vegan, vegetarian and cruelty-free alternatives will be rewarded with customers who will appreciate being catered to, including those who want to reduce but not necessarily terminate their meat intake. For many years, vegans have not been especially catered to in terms convenience and mass availability. Increasing the number of tasty convenience-positioned options for curious and devoted non-carnivores will result in success for food retailers. Clearly, the demand is there and growing, and now is a good time to invest in new vegan product development.