Handmade Burger Company collapse: Too much choice in 'posh' burgers?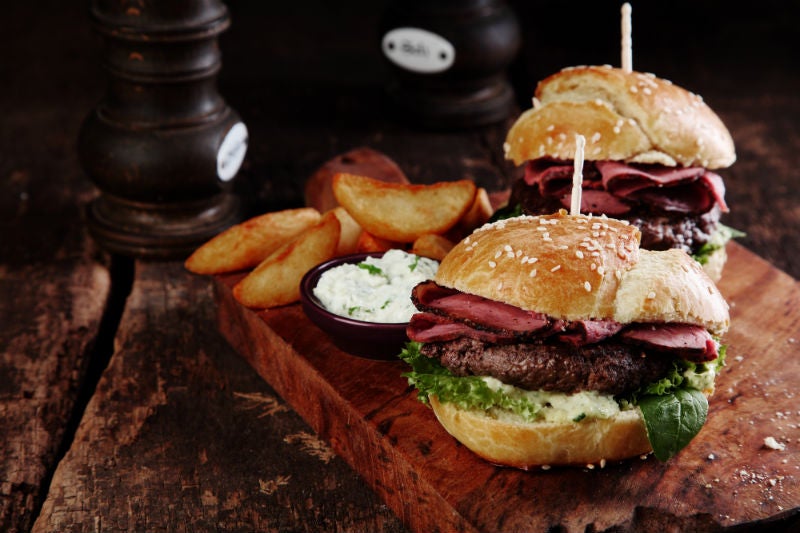 A seemingly regular industry news item is the ongoing woes of the UK's casual dining sector, with high profile failures and continuing instability providing worrying headlines for players within that industry. The issues often attributed to this, such as high rent, misunderstanding consumer behaviour and the emergence of disruptors like online food delivery platforms, are wider problems that the industry needs to understand and come to terms with.
The latest higher-profile casual dining failure came in January 2020, with the announcement that Birmingham-based Handmade Burger Company, a chain of restaurants specialising in gourmet-style burgers with outlets across the country, was ceasing business with the loss of all jobs.
This was the second time that Handmade Burger had crashed into administration; the first time, in July 2017, it closed nine of its 29 restaurants. January's final collapse saw its remaining outlets all go, closing immediately after the announcement. At its peak, the business employed 900 staff. The administrators reported that sales had almost halved over the last four years, rendering continued business unsustainable.
The nature of the British casual dining sector has become increasingly brutal. Indeed, it is not just Handmade Burger Co that has suffered; the collapse of Jamie's Italian was a very high profile stumble from grace for a brand backed by one of the strongest celebrity chef names in the world, Jamie Oliver.
The UK has a saturated casual dining sector. There has been a proliferation of more upscale, trend-following eating out options across the country's town and city centres, and major shopping centres. The sheer diversity of options in locations such as Westfield London serves to highlight this. Certainly, this has worked for some, as smaller, more agile upstart businesses are able to carve themselves niches where chains (that look expensive and generic, despite their claims to premium quality) cannot.

However, this proliferation of individual restaurants and chains can contribute to a decision-making impasse for consumers. Choice paralysis is a consumer condition associated with consumer mega-trends tracked by GlobalData such as Comfort & Uncertainty. While consumers crave choice, and the market has catered to that with ever more nuanced and specific options, this seemingly endless diversity can lead to the opposite of what it promises: consumers start opting for the familiar, the comfortable, and the cost-effective. Too much choice, combined with premium price tags, leads to consumers falling back on what they know and can get easily and conveniently.
Arguably, looking at the particular segment that Handmade Burger operated in, there is simply not enough demand for multiple premium burger chains in the UK. Gourmet Burger Kitchen entered the UK market in 2001, several years ahead of Handmade; it lost 17 restaurants in 2018 and, despite attempts to stem the losses, damages widen further in 2019.
Rents remain a structural problem in the UK market place that undermines casual dining; highly visible, desirable locations attract high price tags. Whenever a casual restaurant chain hits the rocks in the UK, this is one of the first reasons cited in the inevitable corporate or administrator press release.
However, other forces are at work too. The proliferation of online / mobile ordering and delivery services is a major disruptor in the casual / fast casual arena. It threatens the casual restaurant visit due to superior convenience and choice. Indeed, Deliveroo and Just Eat exemplify models that are now taking food delivery from beyond the basic takeaway staples (pizza, Indian food, Chinese food, kebabs) to restaurant quality, premium options from more niche or trendy artisanal-oriented providers, as well as the really big names in fast food that did not previously deliver. Overall, the need to go to a restaurant like Handmade Burger Company to eat a 'fancy' premium burger is waning.
What is clear is that more pain is coming for the casual dining sector, without a clear route to safety. The mid-scale, mid-high priced chain model is looking precarious, lacking the armour of the biggest names in fast food to soldier on, or the flexibility and increasing online, direct-to-consumer responsiveness of small scale businesses that buy into the app-based food delivery sphere.