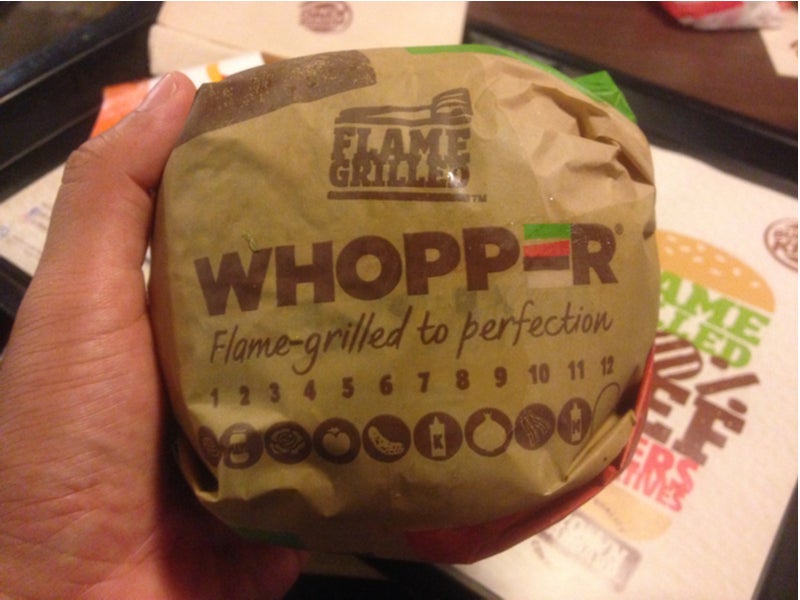 Burger King, the US-based fast-food chain, recently released a vegetarian 'Rebel Whopper', to appeal to a growing band of consumers looking for meat alternatives in their flame-grilled hamburgers.
Burger King has partnered with the Vegetarian Butcher in this Whopper meat-free offering which uses mayonnaise, which contains eggs, and so is not suitable for vegans, while the patty is cooked on the same grill as the meat burgers.
The question some observers are asking is: why the failure to commit to an exclusively plant-based burger? Prompting some vegans to describe the Rebel as a 'nearly' vegan burger.
The answer might be that new offering claims to be a "100% Whopper", meaning the patty (made from soy, wheat, sunflower oil and coconut oil) is cooked on the same grill plate as its meat products so consumers don't miss out on the classic 'flame-grilled taste' for which Burger King has become famous.
While its lack of vegan credentials will clearly fall foul of vegan burger aficionados, others see the move to retain the classic flame-grilled flavour, popular among Burger King customers, as positive.
Given the inexorable rise of veganism, vegetarianism and healthy eating in recent times, Burger King's Rebel offering may find favour among health-conscious consumers. However, Hungry Jacks, an Australian franchise of Burger King, has already come in for criticism from customers over claims of dishonest marketing.
In its defence, Burger King has said that although the Rebel burger is 100% meat-free, it has never claimed it is vegan or vegetarian-friendly.
This hasn't stopped a class-action lawsuit from being filed in the US against Burger King by a plaintiff who alleges the Whopper was cooked on a "contaminated" grill, and that there were no disclosures on the menu.
Burger King does, in fact, offer a completely vegetarian-friendly option in their BK veggie burger, which it says is not cooked on the same grilling plate as their meat products.
The controversy surrounding the new Rebel Whopper begs the question: who is the target of Burger King's marketing campaign?
One possible answer might be so-called 'flexitarians', a growing cohort of consumers who, while not following strict meat-free diets, are cutting down on their meat consumption. Viewed this way, the Rebel Whopper is a positive contribution to Burger King's repertoire and is sure to be a boon in the cut-back-on-meat movement, especially as cattle farming continues to be a major target for consumers concerned about environmental issues and sustainability.