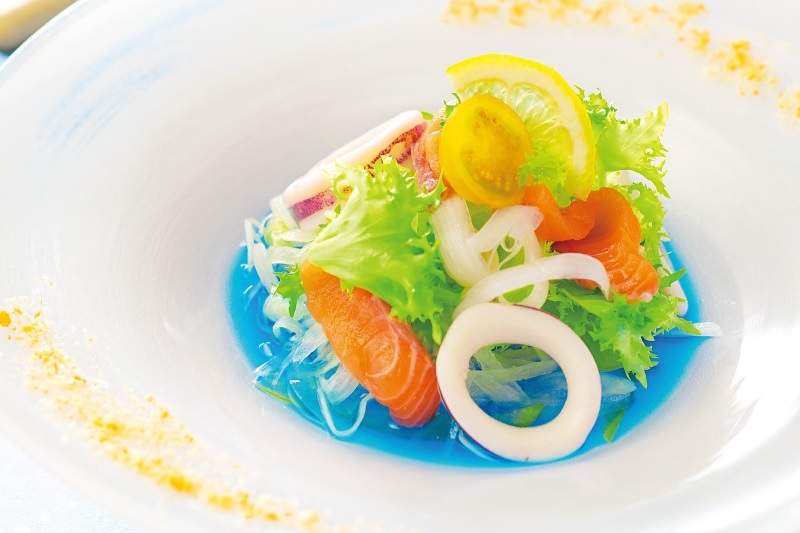 The recent success of Kenko Mayo's blue salad sauce in its domestic Japanese market shows its potential for adoption within the bigger Asian mass market.
The product, an electric blue mayonnaise given colour by its spirulina content, is available for foodservice operators in Japan. In order to attract its target market – young, health-conscious women – the company focused on adding collagen to appeal to healthy consumers and also focused on its visual properties. This innovation resulted in an unusually specific healthy sauce, capitalising on the visual trend that grips young people.
As millennials continue to lead trends in consumer habits, the Japanese mayonnaise manufacturer seems to have hit the nail on the head by combining the trends of health with product specificity.
Global sentiment shows that consumers are open to trying new concepts. This still holds true for the reserved Japanese consumer; 51% of Japanese women aged 25 to 34 prefer trying new products over experiences, according to GlobalData's 2018 Q3 consumer survey. Foodservice operators using this new sauce have an opportunity to court consumers with a new food experience.
How far will this trend go?
The Instagrammable food trend in Japan raises an interesting question. Can this trend fully transform the eating habits of consumers? Perhaps not yet, but what we can see is vibrant – even artificial – colours paired with natural ingredients such as spirulina becoming a key purchase driver with consumers in Asia Pacific. Whether or not Kenko Mayo's blue salad sauce is just a novelty, it does suggest that as long as there is a platform for consumers to post pictures, consumers will continue to pay more attention to the visual qualities of the food they eat.
GlobalData identified two trends that will drive the future of foodservice products in the future. These are the trends to be connected globally via social media, and the increasingly popular trend of making products specified to consumer niches. Kenko Mayo exceeded sales expectations and its success reflects a shift within Asia Pacific. Rather than companies being the first movers when it comes to trend setting, the consumer needs communicated on social media dictate the direction in which companies take their products. Indeed, according to GlobalData's 2017 primary research, 49% of Japanese female consumers aged 25 to 34 share pictures of the food and drinks they consume on social media a few times a month or more, giving credibility to Kenko Mayo's decision to target young health-conscious women.
The launch is an example of how manufacturers can be more daring with product launches, particularly in foodservice channels.