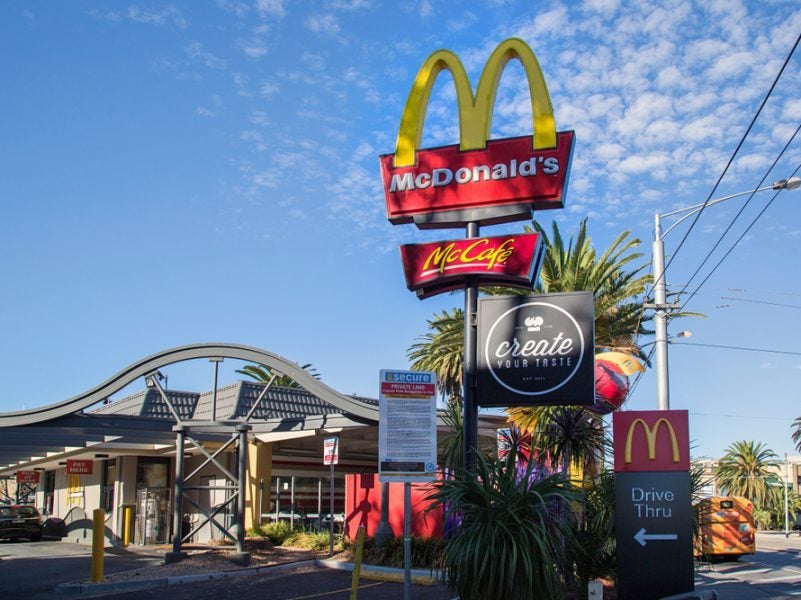 Fast food giant McDonald's has announced plans to launch a limited edition spicy version of their famous chicken McNuggets in the United States. Having seen sales tumble by up to 30% during the Covid-19 pandemic, McDonald's hope adding a new spin to an old fan favorite will lure customers back. The new McNugget comprised of cayenne and chili peppers marks the first new flavor since the original McNuggets were launched back in 1983. At the same time, McDonald's is also introducing a new dipping sauce, called Mighty Hot Sauce, made up of a blend of crushed red peppers and chili's, both items hitting menus on Sept 16. McDonald's claim their customers have long requested a spicy McNugget option, suggesting this is the ideal time to launch the item. The move could however be seen as a response to its competitors Wendy's and Burger King who have either launched or brought back very similar spicy chicken nugget options within the previous few years.
While Covid-19 has meant many fast food chains have struggled with declining sales, fried chicken in particular has seemingly bucked the trend, with the likes of Popeyes and Wingstop taking advantage and experiencing 'explosive growth.' The prognosis for the fast food industry following the Covid-19 pandemic remains cautiously optimistic, as per Global Data's latest Covid-19 consumer recovery survey the majority of consumers (54%) still intend to return to visiting restaurants at the same frequency they had been pre-pandemic*1.
However crucially almost half of those surveyed (47%) intend to purchase meals from restaurants for take-out more often than before, this is likely to benefit fast food restaurants such as McDonald's due to their quicker service and comparatively lower prices than most full service restaurant chains*2. Likewise, a considerable number of those surveyed (39%) showed willingness to use food delivery services more often following Covid-19*3.
McDonalds itself remains well ahead of its competition in the US, accounting for 16.3% of all fast food sales in 2019 as per GlobalData's US Future of Food Service to 2024 report. McDonalds dominating position highlighted by the fact the next three largest quick service restaurant groups (Yum! Brands inc, Restaurant Brands International and CFA Properties Inc) combined make up a smaller percentage (16.2%) of fast food sales. The overall fast food industry is predicted to grow further till 2024, with a cumulative growth of 3.2% anticipated to 2024*4.
McDonald's decision to launch a new McNugget flavor demonstrates their willingness to follow trends, in particular consumers' enthusiasm for experimentation. Evident throughout the whole food and beverages industry, customers have become more expansive and adventurous in their consumption with many appreciating novelty or limited time variations of their old favorites. The spicy McNugget is likely to quickly become a favorite amongst McDonald's fans and provide a step in the right direction towards rediscovering their dizzying levels of pre-Covid 19 sales.