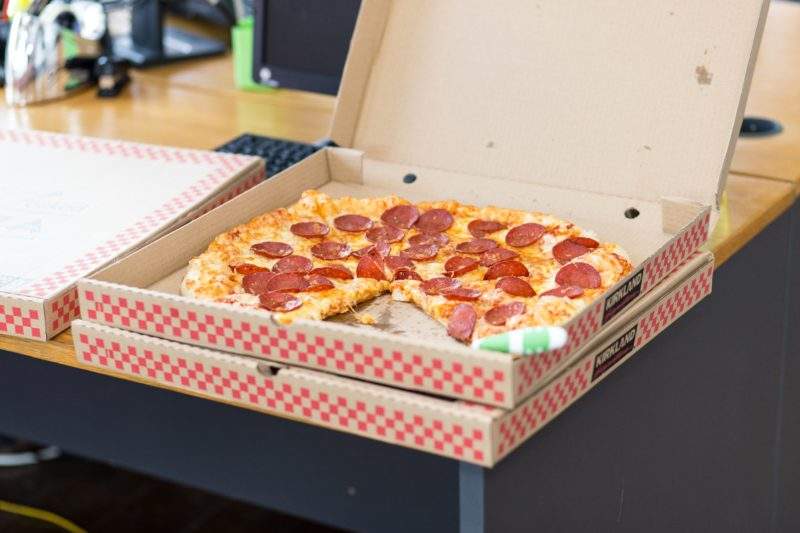 Pizza delivery trends have been dominant in the takeaway market, or at least they were. The relentless growth of online aggregator GrubHub in the US should concern traditional pizza delivery operators that are increasingly falling out of favour among today's adventurous consumers.
The reality is that consumers are no longer restricted to a binary choice between pizzas or burgers when ordering for delivery. Grubhub offers access to more than 85,000 restaurants and 80 different cuisine types.
Same-store sales for Q3 2018 across America's top three pizza delivery brands are consistently either missing or barely exceeding analyst's already gloomy forecasts. On the other hand, Grubhub reported Q3 2018 revenues of $247m, a 52% year-over-year increase from $163m in Q3 2017. Grubhub specifically highlights "better restaurant selection" as a key driver of this growth.
Although Domino's management will point towards its Q3 results as the brand's 30th consecutive quarter of positive sales growth in the US, there's only so long consumers will continue to opt for homogenous pizza options.
Consumers are taking advantage of Grubhub's greater levels of choice. GlobalData's annual foodservice survey highlights a sizeable decline in the number of consumers opting for pizza when ordering a takeaway.
Pizza operators could choose to fight Grubhub head on and diversify their menus, but these brands lack credibility outside the pizza space. Historical attempts to widen appeal, such as Pizza Hut's temporary name change to Pasta Hut, have consistently fallen short of expectations.
From a consumer standpoint, pizza is becoming progressively outdated. Pizza is staunchly perceived as an indulgence-led comfort food whereas today's consumers are instead looking towards healthier meal options. 43% of US consumers find it difficult to maintain a healthy diet, with 48% claiming to be currently modifying their diet to lose weight or at least avoid putting on weight.
Pizza brands have historically been best practice case studies for customisation, but simple 'choose your topping' levels of customisation now appear antique next to alternatives.
While growing levels of time-scarcity will keep driving consumers towards ultra-convenient home delivery solutions, the pizza delivery segment appears far from a safe bet for continued growth.