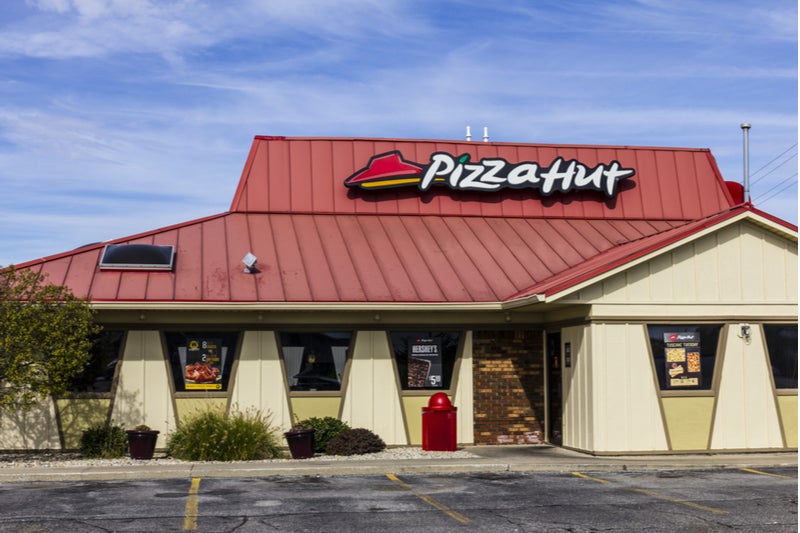 Pizza Hut's recent announcement that they have partnered with Kellogg's to introduce a new line of plant-based protein, adds to the flurry of vegan-professing fast food firms. The Pizza Hut Incogmeato pizza will be sold at an exclusive location in Arizona for a day, presumably before a larger debut. However, it is a late entrant to the trend and will fail to garner the hype that its competitors did.
Pizza hut is not the first major pizza chain to commit itself to developing a plant-based product. In May 2019, Little Caesars released its plant-based pizza non-meat sausages from Impossible Foods in some states across the USA. Moreover, Domino's has implemented plant-based cheese into their offerings. The popularity of plant-based meat on pizzas will target flexitarians who are on low meat diets. GlobalData findings highlight that these make up for 16% of US consumers. A further 12% are vegan/vegetarian, the core consumer segment for plant-based products.
Outside of the QSR pizza industry, Burger King partnered with Impossible Foods to create a plant-based variant on the classic Whopper in mid-2019. KFC's plant-based Beyond Fried Chicken similarly caused a stir when it debuted a month later. Nearly half a year later, Pizza Hut's release seems more reactive than proactive. The hype generated on previous releases won't be as pronounced for this debut.
Veggie pizza options are already popular
Moreover, vegetarian pizzas, such as Pizza Hut's Garden Veggie Pizza, are already popular amongst consumers. In comparison, veggie burgers by the major fast food chains lack widespread popularity. This is why plant-based burgers have garnered so much attention. With many already established vegetarian pizzas, Pizza Hut's plant-based pizzas will face strong competition against current successful veggie variants.
Ultimately, whilst this is surely a good move for Pizza Hut, two factors will hold back its success. It is late to the plant-based frenzy, and the pizza industry is a different ball game to burger chains. Veggie pizzas already have more popularity than veggie burgers. The Pizza Hut Incogmeato could end up being incognito.