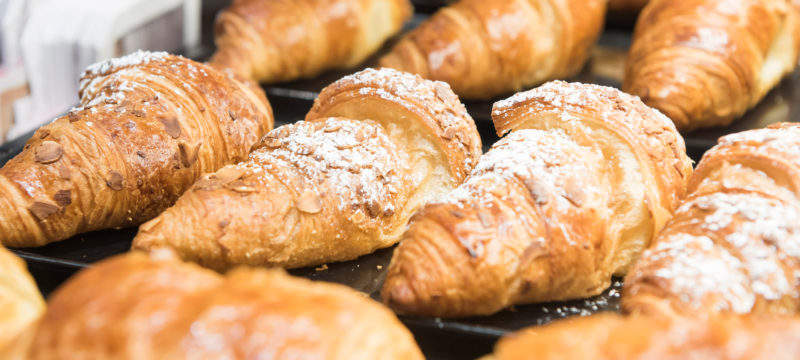 Pret A Manger is the latest brand to run afoul of advertising standards and consumer groups for claiming that products were natural, while actually including additives.
Pret, in this instance, is guilty of unclear and overly ambitious communications. But this is yet another case highlighting the need for the term natural to be legally defined and certified by third party bodies. The alternative is continued misuse of the term, rising to the point where consumers are so confused about what it means that it becomes meaningless.
Walk the walk, don't talk the talk
Brands will increasingly be called out for "talking the talk" of natural, without taking any clear actions. This was the case with Pret, where they claim that providing natural food is a mission that they are in the process of accomplishing.
This has many parallels with the plastic-free movement. Nestlé, for instance, was recently called out by Greenpeace for claiming that they would make all packaging recyclable by 2025, but without making clear how they would accomplish this. Nestle subsequently followed up with further detail, but this did not make up for the initial impression that the company was "greenwashing": jumping on the sustainable packaging bandwagon for PR purposes, but without any real commitment to the cause.
Brands need to start letting their actions do the talking for them. Goals and mission statements are no longer enough. With more and more companies making natural commitments, consumers will begin to only take notice of companies that have either fully accomplished their goals, or have a firm plan for how they'll get there.
But is natural even better for you?
Natural food appeals to consumers who link additives with unhealthier and lower quality food. And so it is no wonder that brands want to appear natural, as it communicates that their products both taste better and are better for you.
While natural and unprocessed products are usually good, it is not a black and white issue. What happens if a product uses natural ingredients, but is fortified with additional minerals or vitamins? The product's no longer 100% natural, but it's not bad for you either. In fact, the fortified ingredients might make it better for you than the 100% natural versions. But stopping one product from claiming to be natural misrepresents its actual health credentials.
Taken to its extreme, completely unprocessed products can be bad for you. One example is the raw water craze in the US. Raw water was positioned as untreated, unfiltered and straight from its natural source. But there's a good reason why water is treated and filtered before consumption: this process removes bacteria, animal faeces and other contaminants that pose a serious risk to health.
The term natural needs to be legally defined to prevent misuse. But regulators and consumer groups also need to beware instances where doing so can lead to consumers making unhealthy choices, and ensure systems are in place to prevent instances where these choices result in a serious hazard.
Simplifying ingredient names will help solve the problem, even without regulation
Brands and regulators have not helped themselves in the past, using obscure names for ingredients. E-numbers have negative connotations: most consumers would likely want to avoid eating food with E300. Ascorbic acid might not sound as bad for you as E300, but it doesn't sound good for you either. Vitamin C, on the other hand, is valued by consumers as it improves their health. The issue is that E300, ascorbic acid and Vitamin C are all the same thing, but consumers have drastically different reactions depending on how you name them.
Naming ingredients is a complicated business. But companies and regulators need to do more to simplify the names of ingredients listed on products, or risk further adding confusion to what constitutes a natural product or not.
https://www.globaldata.com/store/report/cs1720ct–innovation-trends-in-organic-and-natural-products-capitalizing-on-consumer-preferences-for-natural-and-organic-products/