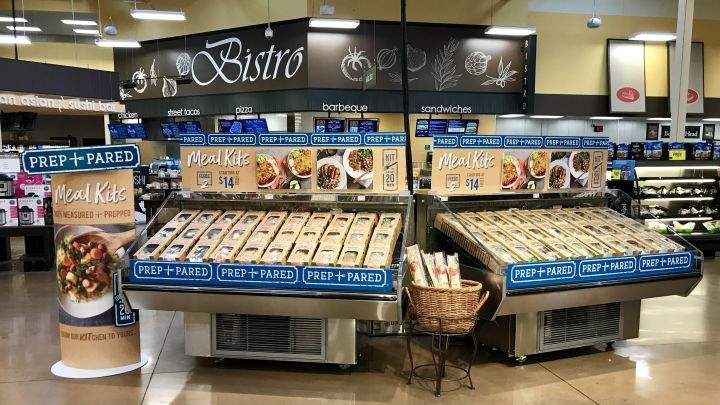 From the outside, the subscription meal kit market looks healthy with an estimated 150 meal kit companies operating in the US, generating sales in excess of $2 billion, according to Forbes. But from the inside, it looks like a different story.
On July 16th, meal kit seller Chef'd abruptly closed, having run out of money. The Los Angeles-based company closed without warning, catching everyone by surprise, including its own employees.
The packaged food consultancy True Food Innovations purchased Chef'd assets after the closure, but that indicates a failure by Chef'd to secure capital sufficient to stay in business. What True Food Innovations does with Chef'd is anyone's guess at this point.
Grocery stores may not be able to rescue the meal kit concept
Chef'd is something of a bellwether for the industry since it was one of the first subscription meal kit companies to sell its kits in grocery stores. The thinking was that grocery store distribution could help cut extraordinarily high consumer acquisition costs for meal kit companies. But that alone does not seem to have done the trick.
Nothing, in fact, seems to be making meal kit companies profitable. The two largest companies in the industry – HelloFresh and Blue Apron – hope to break even in the next year or so. Neither has proven to be profitable in over a half-decade of operation, according to The Wall Street Journal.
The operational issues of running a meal kit company are a nightmare. The industry is notorious for its high consumer acquisition costs and rapid consumer turnover. Consumers do not tend to stick around long which means subscription counts can jump around a lot from one month to another. Try managing cost-effective production for a highly perishable product when this is the issue.
Supermarket distribution comes at a (high) cost
If the Chef'd experience proves anything, it's that grocery store distribution probably will not save subscription meal kit companies. Not when retailers like Costco are demanding price reductions of as much as 30% to take on subscription brands like Blue Apron, according to Forbes.
This race-to-the-bottom pricing could lead to a run of meal kit companies going belly-up given the sector's inability to translate consumer popularity into profitability. This real life game of Survivor may make investors want to forget about the subscription meal kit concept altogether.
One under-appreciated issue with meal kits is a mismatch between what consumers say they want and what they are willing to pay for.
When asked what factors would encourage them to use an online subscription service including a meal kit-type service, a near majority of Americans – 48% – say 'value for money,' according to a 2017 Q4 survey by GlobalData. By gender, this figure rises to 56% for American women. This matters because women tend to make the majority of household meal choices.
For all of the talk of convenience and saving time, 'value for money' matters more to American consumers than any other factor for online subscription services. Value outranks the novelty of trying something new, the convenience of delivery, or the ability to customise a product to meet consumer preferences.
Meal kit makers may have grossly under-estimated the importance of price and the margin squeeze that supermarket distribution can bring. That squeeze will get worse as supermarkets roll out their own private-label offerings.