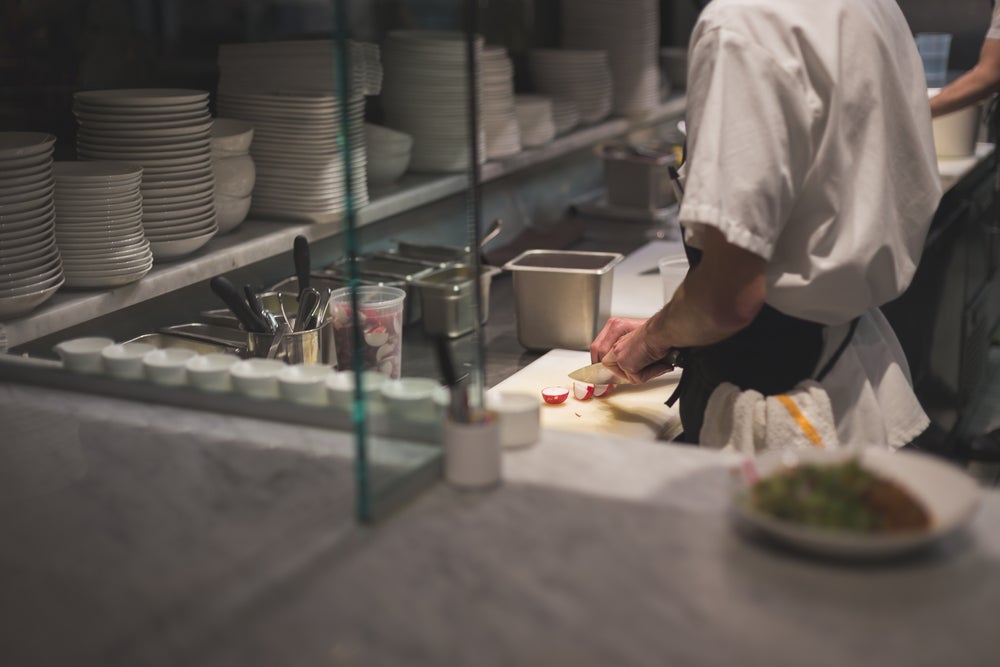 Sustainable food and beverage systems have grown in importance for foodservice brands wanting to improve their ESG ratings and engage with environmentally friendly and ethically minded consumers. The survey data below reveals that in 2022, 56% of consumers globally will consider switching brands if their supply chain is unsustainable or unethical.
Since the pandemic this style of operating has become more and more essential. Shoring up supply chains is now a priority as the flow of supplies remains unstable, worsened by the conflict in Ukraine. Meanwhile inflation is exacerbating the cost inefficiencies of traditional food systems, meaning that an overhaul of the supply chain is now a matter of survival for businesses. Foodservice brands which fail to invest in sustainable operations will not only lose engagement from consumers but are also likely to flounder financially in 2023.
Two key trends in food and beverage sustainability which have been growing for foodservice brands in 2022 are food waste and localism. The scale of food waste is enormous, with the UN estimating that a third of the food produced for human consumption globally is lost annually. The foodservice industry evidently has a significant part to play in this issue as UK charity WRAP reported that in the UK alone, the waste generated by the industry amounts to 1.5 million tons of waste at a loss of GBP1 billion ($1.2 billion). In a time of economic instability, operators can no longer afford to account for such huge losses.
There are a multitude of ways in which brands can reduce their food waste such as diagnostics tools and digital inventory management. However, it is important to include consumers in the conversation as the customer–brand relationship can influence food waste levels. Consumers are struggling with inflationary pressures, so brands are finding creative ways to translate their own savings from food waste initiatives to the consumer. For instance, Canadian restaurant Farmhouse Tavern rolls out successive food and drink discounts on Sundays with an "on 'till it's gone" mantra. Food waste apps such as Too Good To Go and Olio are another popular way consumers are reducing food waste while saving money, with 48% of consumers worldwide reporting either starting, continuing, or more frequently using them in Q3 of 2022.*
Local sourcing is also proving beneficial to maximizing efficiency in the supply chain. Operators which use local suppliers are less vulnerable to global disruptions. UK–based restaurant chain Pizza Pilgrims realized this when they switched from sourcing their basil in Israel and Italy to a local herb grower in London, costing the same but cutting out an estimated 240,000 air miles. In addition to creating a more secure supply chain, the localism trend allows brands to improve their social responsibility image. 63% of consumers globally completely or somewhat agree that support for the local community is more important than buying from larger multinational brands*. Therefore, sourcing locally will help brands to increase customer loyalty by demonstrating their ethical commitments to the communities they operate in.
In 2022 much of the foodservice industry has put development goals such as ESG targets on hold while they dealt with cost and supply pressures. Nevertheless, neglecting ESG initiatives such as more sustainable food systems will only help prolong current market pressures, so it is important that brands continue to leverage trends such as localism and reducing food waste in 2023 and beyond.