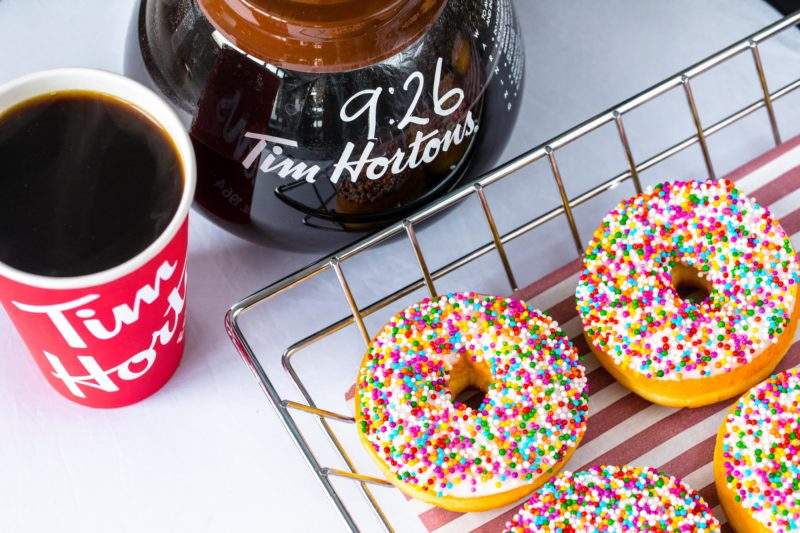 Having fully exploited its home market, Tim Hortons announced global expansion plans for the UK, Spain, Mexico and the Philippines in late 2017. However, the company's decision to enter the UK market appears too little and far too late.
The 'Golden Age' of the UK's coffee shop market looks to be nearing its end, with Starbucks and Whitbread's Costa Coffee both reporting falling profits in recent months. A perfect storm of economic uncertainty, heightened inflation and oversaturation has caused consumers to think twice before spending on luxury out-of-home coffee.
The biggest obstacle for Tim Hortons is positioning, and working out where it fits into the UK's saturated coffee space. GlobalData research found the UK was home to over 13 thousand coffee shops in 2017, or one outlet for every 5,034 residents. To compete in such a crowded market, a clear value proposition is needed.
Founded in 1964 by National Hockey League player Tim Horton, the brand's origin invokes a feeling of nostalgia among Canadians. However, this is largely lost on international audiences, which partly explains why the brand has struggled to make significant inroads abroad.
From a pricing standpoint, Tim Hortons has decided to straddle an awkward line between high price coffee providers. With so many premium coffee shop brands in the UK market, Tim Hortons runs the risk of becoming lost in the crowd. At the same time the brand is being drastically undercut by lower priced coffee providers such as Greggs or McDonald's McCafe. This pricing strategy also marks a significant difference from its domestic market, where Tim Hortons is regarded as the coffee shop for the 'ordinary Canadian' with affordable price points to match.
Despite a few interesting food options such as Thai Chicken Soup and Chili, Tim Hortons' food menu in the UK largely revolves around sweet desserts, including donuts, muffins and bite-sized dough 'Timbits'. As a result, Tim Hortons lags behind its competitors in terms of food offerings, having ignored the market's evolution towards healthier eating, which has seen Starbuck's introduce 'fuller' meal solutions, such as its protein boxes and restaurant-quality salads.
While coffee specialist such as Costa Coffee and Starbucks have pivoted their attention towards high-growth markets such as China and Eastern Europe, Tim Hortons appears to have swapped the mature Canadian market for the equally mature UK market. A cocktail of external economic and political uncertainties, as well as internal positioning problems, will likely see Tim Hortons fall short of its aim of 'opening hundreds of restaurants in the UK over the next 10 years.'