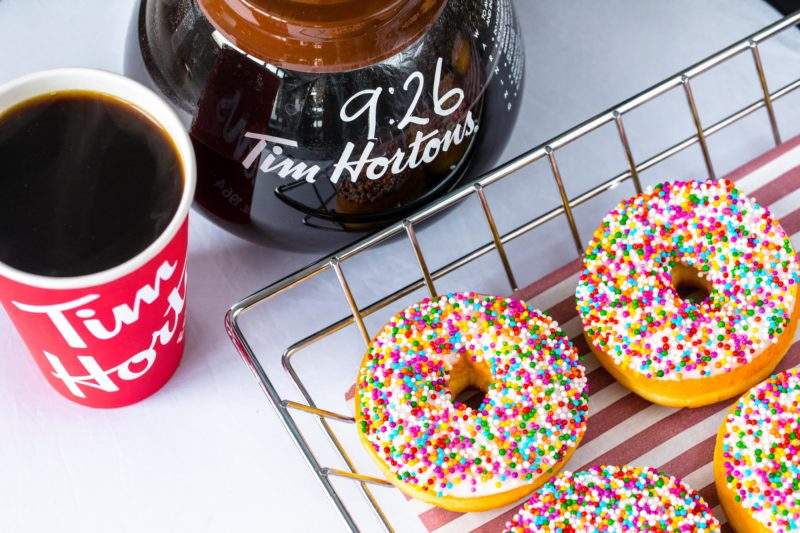 The Chinese coffee market is in full bloom. Starbucks still controls the vast majority of the market but continues to come under fire from chains looking to cash in on the middle class' growing taste for java. Britain's Costa Coffee and South Korea's Paris Baguette continue to put pressure on the chain. Now Restaurant Brands International (RBI), the holding Canadian based holding company behind Tim Hortons and Burger King, hope that this will help the company find the growth it has struggled to find back home.
In order to achieve the impressive 1,500 outlets that the chain is targeting, RBI intends to work with Cartesian Capital Group, the same company who has already helped turn around Burger King in China, driving growth from 56 outlets to 800.
This coincides with subsequent periods of disappointing results in Tim Hortons' core markets, in part due to the saturation of the coffee & tea shop market in the US and Canada. The chain is also struggling to maintain its positive brand image in its native Canada, a problem which the chain has never had to face until now.
While expanding overseas may help to see the chain through this difficult period, a readjustment of focus to China could hurt Tim Hortons in the long run, as was seen with South Korean coffee chains such as Café Bene. Facing a saturated and difficult market at home, Café Bene placed a great focus on its international expansion. Early in 2018, the brand has finally collapsed, filing for court-led restructuring. This has been, in a large part, due to the chain expanding too quickly and overcomplicating its menu in an effort to succeed in a wide variety of markets.
Starbucks is a unique case in China. Entering the market in 1999, the brand in many ways introduced specialty coffee culture to the Chinese. As a result, Chinese consumers often associate coffee shops with the Starbucks model. Nearly two decades later, Tim Hortons will need to fit into that market.
That is problematic when considering how different the chains are. Tim Hortons caters to consumers looking for a simple cup of coffee and some well-priced, indulgent treats. However, coffee and tea shop Chinese consumers tend to prefer the higher quality, premium, instagrammable experience.
Some 55% of Chinese consumers report sharing pictures of food and drink at least once a week, compared to just 13% of Canadians. It is unclear how chains like Tim Hortons, who are well known for well-priced, simple products and simple store design, will stand out. This lesson can be seen in Dunkin' Donuts who, with fairly similar offerings, have failed to break into the market.
Tim Hortons' move is further is further complicated by the rise of Luckin Coffee. A new Chinese start up, the chain has grown to nearly 525 stores in four months. That is about the same number of stores as Costa Coffee has managed in 10 years. They have done so by focusing on delivery and phone ordering, key trends in China with 78% of Chinese customer pre-ordering a coffee before collecting it, compared to 6% in Canada and 15% in the US.
Meanwhile, Starbucks is entrenching itself in the market, becoming one of the largest buyers of high grade coffee from the Yunnan province and introducing a single origin Yunnan coffee. In this competitive, tech savvy, premium coffee market, it is hard to see where Tim Hortons sees itself fitting in. Even worse, it seems they may be underestimating the fragility of their position at home.