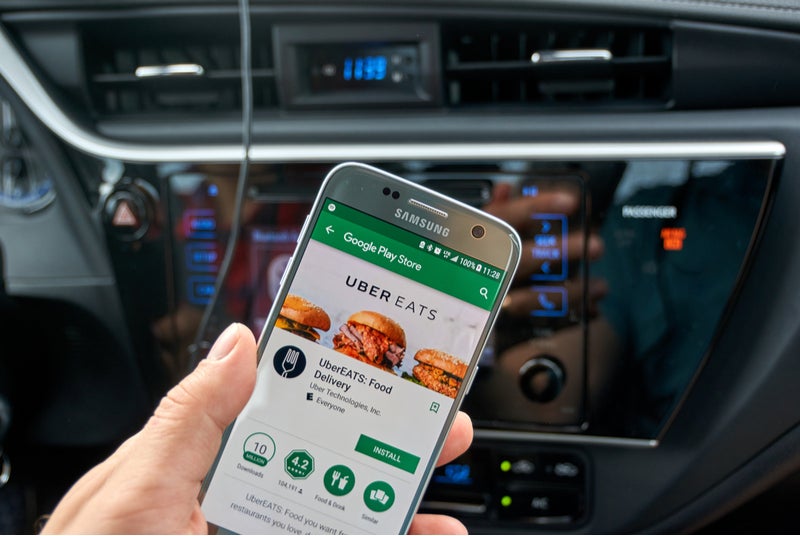 Food ordering platform Uber Eats is ensuring it becomes an indispensable component of the Australian dining process with a new Dine-In feature that enables users to place a food order through the Uber Eats app to consume in the restaurant.
Uber Eats' dine-in option
The feature, which was first introduced in select US cities late last year, notifies consumers when the restaurant accepts the order, the estimated waiting time and when the order is ready to be served. The Dine-In option foregoes the need for delivery, thus making it a seemingly incongruous addition to the Uber Eats offering which is anchored by its driver-based delivery services.
Uber Eats is clearly making concerted efforts to expand its footprint in foodservice beyond just meal delivery. In addition to dine-in occasions, the company is also targeting grocery purchases, convenience store snacking and most recently even cinema food, following its recent partnership with Australian cinema company Hoyts.
The benefits of this new Dine-In option are evident from the perspective of Uber Eats. It generates easy revenue by charging restaurants a fee to participate in the feature, none of which is relinquished to delivery drivers. Furthermore, adding extra features and encouraging more frequent usage of the app only supplements the wealth of user data that Uber Eats is already generating.
The Uber Eats proposition unashamedly capitalises on the consumer need for convenience and, largely, the temptation to surrender to laziness. However, by infiltrating more and more parts of the foodservice industry and taking a substantial cut of the final bill, Uber Eats is eroding the already-slim margins of participating businesses. Eventually, convenience-oriented benefits may be outweighed by the broader disdain towards Uber Eats' perceived exploitation of small businesses and struggling restaurants. If Uber Eats wants to continue its impressive growth, it needs to focus on delivering convenience with a conscience.