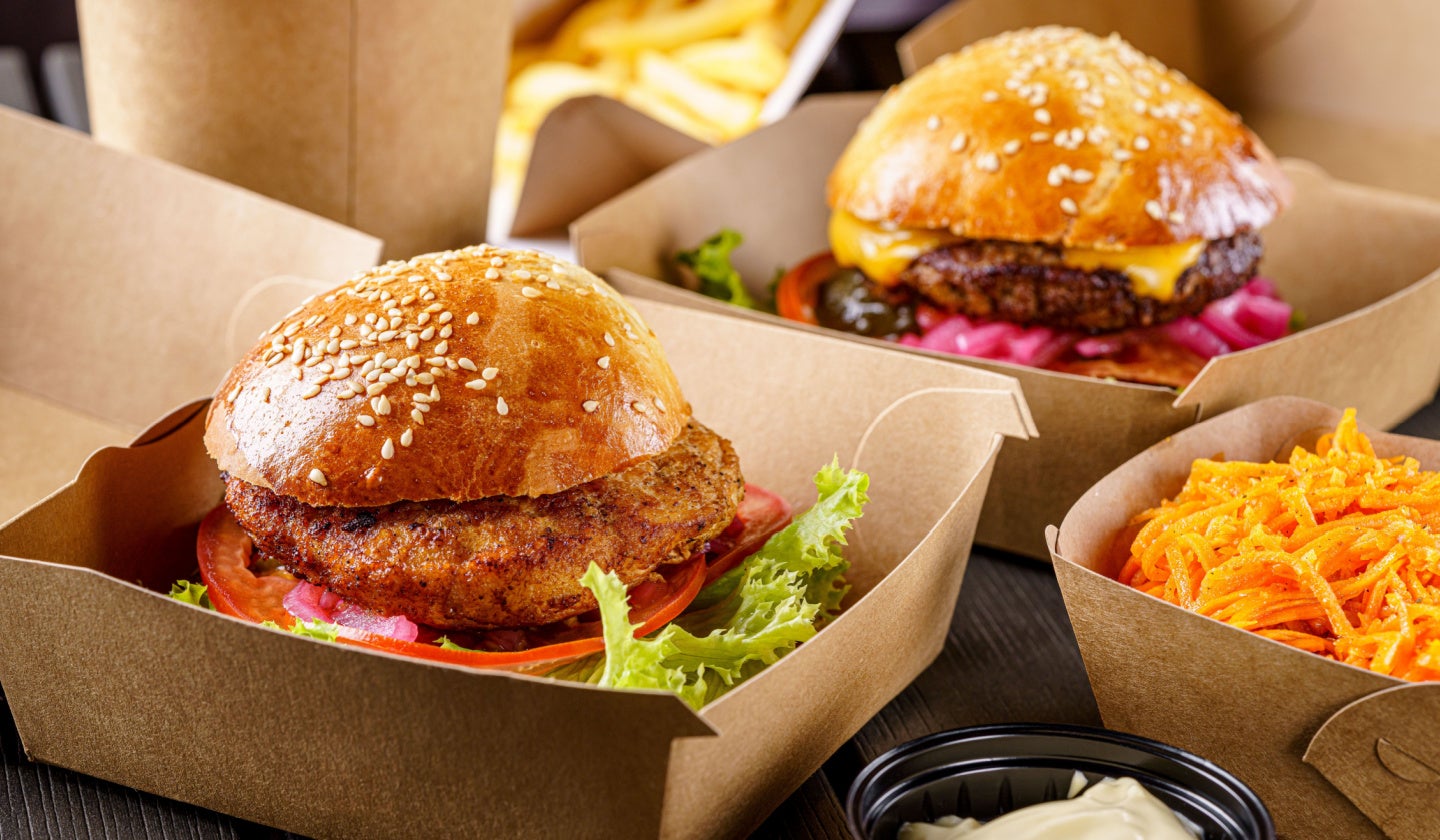 In April 2023 UberEats announced it would be trialling a six-month customer opt-in for reusable and returnable packaging in London. The trial, in partnership with Again, a reusable packaging supply chain company, comes on a wave of packaging return initiatives in retail and restaurant channels, such as Burger King's in-store reuse return trial in 2022 in North America and the UK, and the proposed deposit return scheme (DRS) in Scotland (now postponed to 2024).
While these initiatives by governments and companies are on the increase, the challenges and complications that have arisen from each show there is still a lack of a clear pathway to an efficient circular economy in packaging via these channels. Resourcing and co-operation between businesses and consumers remain key pitfalls on the road to success. These considerations are especially pronounced in convenience-led takeaway delivery channels which continue to struggle with inflationary pressure and courier shortages.
The key concern for takeaway delivery companies that attempt a returnable packaging trial is how to redirect packaging most efficiently from households to packaging facilities. UberEats, like many delivery aggregators, struggled with cost pressures and driver shortages in 2021 and 2022 and used the partnership model to overcome some of these challenges in the scheme.
The packaging company Again will oversee the return of packaging collected by couriers either on bikes or in electric vehicles. Although for the trial Again can facilitate returns only within a 5km radius of its processing centre, this demonstrates one possible solution for delivery aggregators and restaurants who lack the internal resources to collect returns. Labour shortages are a familiar problem for the sector, so it remains to be seen how well a partner company could alleviate these pressures on a large scale.
From a consumer perspective, time and money are increasingly scarce resources, so companies must factor these limitations into their return schemes to create positive consumer engagement. GlobalData's 2023 first-quarter consumer survey revealed that the extent to which a product or service aligns with time or money constraints is always or often influential for 61% of consumers globally.
The UberEats trial will not have any cost implications for consumers who opt out of the return process when ordering in the app, although it is unclear at this point if there is a fee or deposit for those who opt in. Other systems, such as the DRS, are mandatory in locations such as Germany, meaning that consumers are more motivated to return the packaging as they will lose money if they don't participate. But a mandatory fee model is a more sensitive issue in takeaway delivery channels which are already becoming off-putting to consumers during the cost-of-living crisis due to rising additional service charges.
Technology is one solution to the time and convenience issue. The UberEats trial, for instance, allows consumers to scan a QR code and select a collection time on their smartphone from as early as the next day to as late as three weeks ahead. CauliBox, a lunch delivery service, is one of the companies which has pioneered a similar QR code return model. The London food tech start-up, mainly positioned towards office workers, claims that between its establishment in 2019 and May 2022, it prevented 13,754 boxes from ending up in landfill. Digitally convenient solutions are essential for success in takeaway delivery services, as consumers primarily order food and beverages from these platforms for convenience and time-saving benefits. According to GlobalData's 2022 Q4 consumer survey, "convenience" is considered to be the number one benefit (for 20% of consumers globally) of food and drinks prepared at a quick service or fast food restaurant (the most common restaurant type in takeaway delivery).
UberEats states that it will closely monitor consumers' motivations for opting in or out of its scheme. However, the company and the wider industry still have some way to go in effectively implementing packaging return schemes in takeaway delivery services on a large scale. These trials are necessary to understand where the balance between strong consumer engagement and effective resource management lies.