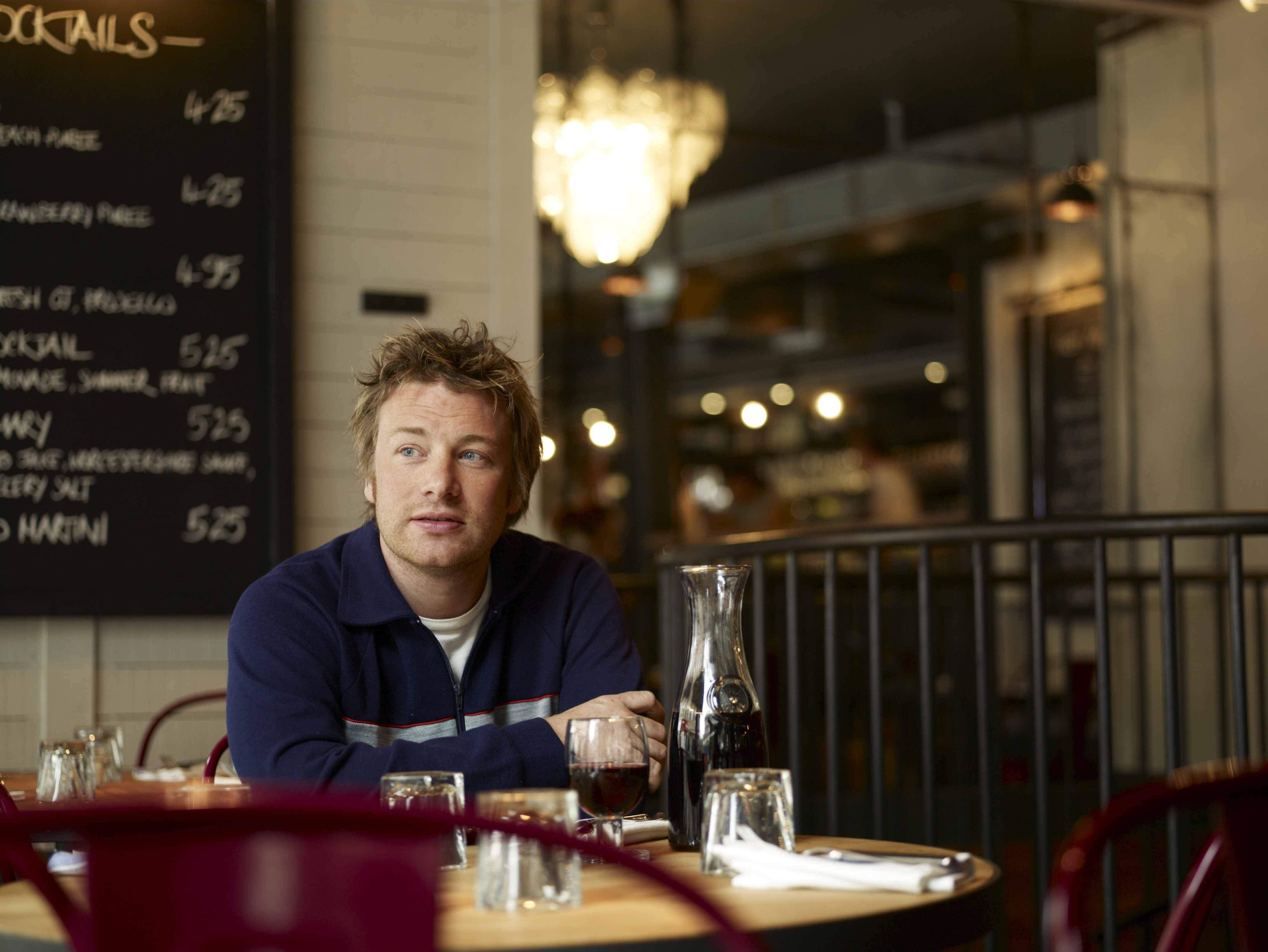 GlobalData researchers have named the top chef influencers 2019 in the food service sector, based on their performance and engagement online in the past 90 days.
1) Jose Andres
Andres is a Spanish-American chef who owns restaurants across America and is named one of Time Magazine's "100 Most Influential People" in 2012 and 2018. Andres is known for many culinary innovations, he started World Central Kitchen in 2010, a non-profit organisation providing solutions to end hunger and poverty by using food to empower communities and strengthen economies.
Twitter followers: 740K
GlobalData influencer score: 100
Tomorrow is #StopFoodWasteDay! We are excited that the day is finally here. We want to thank Humanitarian and Celebrity Chef @chefjoseandres for being a leader in this space. Learn more about this global fight against food waste by following the link in bio. #StopFoodWasteDay pic.twitter.com/ZmtKPHbvBL

— Stop Food Waste Day (@_StopFoodWaste_) April 23, 2019
2) Jamie Oliver
Another of the top chef influencers 2019 is Jamie Oliver, a chef and restaurateur from the UK. He is best known for his television series 'The Naked Chef' and being a campaigner for healthier meals in schools across the country. As well as this he has various cookbooks and 'Jamie Oliver's Italian' restaurants in the UK.
Twitter followers: 6.76M
GlobalData influencer score: 99
Fancy an aubergine recipe for #MeatFreeMonday?

Give this orecchiette recipe a go! With nutty chickpeas and butter-soft aubergines, it's one veggie recipe that you won't want to miss! https://t.co/xHw88AHTBr #JamieCooksItaly pic.twitter.com/1ABfhrs2Te

— Jamie Oliver (@jamieoliver) April 29, 2019
3) Zack Gallagher
Gallagher is an Irish chef, blogger and social media influencer. He started the Irish Food Guide blog in 2008 where he promotes Irish food, producers, restaurants, events and festivals. He also launched a project called Irish Food Tours that is a forum for food producer and tour operators to develop food tourism in Ireland.
Twitter followers: 35.6K
GlobalData influencer score: 96
The Irish Food Guide Daily is out! https://t.co/fO1lZSlYfF Today's Top Stories via @deeforbes_dee @milk_market @IrishTimesFood #marketing #chef

— Irish Food Guide – Zack (@IrishFoodGuide) May 2, 2019
4) Gordon Ramsay
Ramsay is an international multi-Michelin starred chef with a number of restaurants around the world including the UK, France, Singapore, Hong Kong and the US. He is also known for his television shows: Kitchen Nightmares, Hell's Kitchen, Hotel Hell and MasterChef US.
Twitter followers: 7.06M
GlobalData influencer score: 87
You can't beat a food tasting….especially when it's for @LuckyCatGR Gx pic.twitter.com/Im9sW31dxU

— Gordon Ramsay (@GordonRamsay) May 1, 2019
5) Joe Bandler
Bandler started off as a young chef then turned into a business consultant to restaurant owners. As well as this he has cookbooks on 'Joe's bucket list', while contributing recipes as well as Kitchen Tools and Gizmos reviews on the website Sugar Free Zone.
Twitter followers: 76.6K
GlobalData influencer score: 87
Coconut Flour will help keep you on your #Paleo Diet. Here's how to bake and cook with it. https://t.co/KqYkaBwVzQ pic.twitter.com/WvFLhQ2nzj

— Chef Joe Bandler (@ChefJoeBandler) May 3, 2019
6) JP McMahon
McMahon is an Irish chef officially appointed 'Ambassador of Irish Food' as well as receiving the only Michelin Star in the west of Ireland. He is also the culinary director of the EatGalway Restaurant Group, which includes three restaurants: EAT Gastropub, Cava Bodega and Aniar. McMahon is also the current chairperson for the Galway Food Festival.
Twitter followers: 16.7K
GlobalData influencer score: 84
Gastronomy represents the soul of the nation. We need to give dignity back to our industry. It is a job for life that showcases our unique heritage @UNWTO @bculinary @Failte_Ireland @TourismIreland @GoToIrelandUS #TastetheIsland pic.twitter.com/9w3QiRakdU

— Jp McMahon (@mistereatgalway) May 2, 2019
7) Billy Parisi
Parisi is an American chef who spent 15 years in the industry as a line cook, sous chef and executive chef. He now writes recipes and appears occasionally on TV, as well as shooting videos and taking pictures of his latest creations. He bases is cooking on classic French and Italian cooking techniques.
Twitter followers: 17.2K
GlobalData influencer score: 81
https://twitter.com/ChefBillyParisi/status/1117800910846078976
8) Nigella Lawson
Lawson is an English food writer and cooking show host. She began her work in the industry as a book reviewer and restaurant critic. She has also cookbooks 'How to Eat', 'How to be a Domestic Goddess' and 'Nigella Bites'.  She has hosted TV shows including 'Nigella Bites', 'Nigella Feasts', 'Nigella's Christmas Kitchen' and 'Nigella Express'. Even though she doesn't like to be referred to as a 'chef' she has made it to the top ten chef influencers 2019.
Twitter followers: 2.63M
GlobalData influencer score: 78
Chocolate Pudding/ Budino di Cioccolato, call it what you will, all that matters is the get to eat this particularly luscious #RecipeOfTheDay https://t.co/YdBQ7C0g95 pic.twitter.com/GFgDCSyDBo

— Nigella Lawson (@Nigella_Lawson) May 1, 2019
9) Andrew Zimmern
Zimmern is a four-time James Beard Award-winning TV personality, chef writer and teacher. He is also the creator, executive producer and host of Travel Channel's 'Bizarre Foods' franchise, 'Andrew Zimmern's Driven by Food, 'The Zimmern List' and Food Network's 'Big Food Truck Tip' where he explores over 170 countries.
Twitter followers: 1.27M
GlobalData influencer score: 78
Hey Minnesota friends! I'll be at the @bngalleria this Friday at 6PM for a book signing and Q&A. Make sure you have your copy of "AZ and the Lost City of Ophir"! You can purchase it using the link in my bio. #AZWorldExplorer https://t.co/24nHOutVRk pic.twitter.com/EqTJoAbjrr

— Andrew Zimmern (@andrewzimmern) May 1, 2019
10) Ranveer Brar
Brar is an Indian chef from Lucknow also known for being a judge on Masterchef in India. The young chef is also an author, TV show host, food columnist and food stylist/artist.
Twitter followers: 1.75M
GlobalData influencer score: 75
Did you know? Not just after food, having saunf-based aperitif before food boosts appetite too! Fennel juice calms the intestine & prevents inflammation.
They have essential dietary fibre & oil compounds that help digestion.#HealthMantra#healthyeating #Mondaymotivation pic.twitter.com/3pYRODpnLC

— Ranveer Brar (@ranveerbrar) April 29, 2019
Franklin BBQ is the most popular, critically lauded & obsessed-over BBQ joint in the country. Here is their book: Franklin Barbecue A Meat Smoking Manifesto https://t.co/LqkZ4EVEG3 pic.twitter.com/GAp5EldveF

— Chef Joe Bandler (@ChefJoeBandler) May 1, 2019