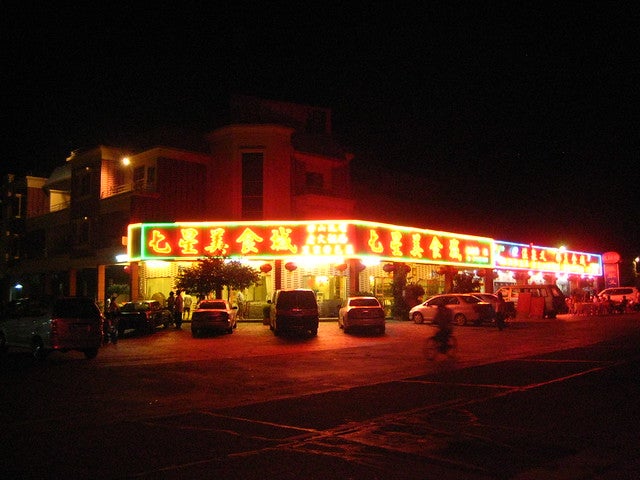 The Chinese food industry is rapidly changing. As its population continues to grow, foodservice operators have to meet new consumer demands as tastes are changing and becoming westernised, and new technology is being introduced to the foodservice industry.
China food service industry: Key trends
Using intelligence centre analysis from GlobalData, Verdict Foodservice looks at what trends are growing among consumers and operators and in technology.
Emerging healthy eating
GlobalData's report found that Chinese consumers are being influenced by the global trend towards healthy eating; consumers are becoming more conscious about their overall health and pay more attention to the nutritional value of dishes and food.
Organic restaurants are growing in popularity as Chinese consumers are becoming more conscious of food safety scandals. The Chinese food industry is now offering organic menus featuring home-grown pesticide-free herbs and vegetables. Some of the restaurants doing this include The Rug and The Orchard that let customers know where their vegetables and meats are sourced on the menu.
Veganism has also become more popular among the Chinese food industry; according to statistics from South China Morning post the vegan market is expected to rise by more than 17% from 2015 to 2020.
Going digital
The use of new technology is thriving in the Chinese food industry with foodservice operators using e-menus, online reservations, mobile ordering and payment apps.
Collaborations with Ele.me, which caters for students, and waimaichaoren.com, which focuses on office workers, provide customers with online food delivery services.
KFC China teamed up with technology giant Alibaba Group to launch a mobile app that will give customers the option to pre-order and pay for their food before they get to the restaurant through the mobile app. Following this McDonald's also began using mobile order-and-pay at some of its restaurants in China to keep up with the growth in new technology among customers.
Coffee culture
China is known as a predominantly tea-drinking country but coffee is growing in popularity especially among young Chinese consumers.
The first Starbucks café opened in China in 1999, with more than 3,500 of the coffee shops now in China coffee is becoming more and more popular. As well as the big coffee chains, independent coffee shops have started to cultivate their own custom, engaging with millennials not only for coffee but also as a place to socialise.
While the growth in coffee culture could be seen as westernisation, it still in keeping with its Chinese roots, with menus offering specialities such as red bean lattes and cherry blossom latte, the combination of coffee with culture.
Customised food menus
International tourists have influenced new menu ideas in the Chinese food industry as increasing urbanisation levels and rising health awareness has become apparent amongst foodservice operators.
Personalised menus for consumers cater to different tastes, flavours and health concerns for example low fat or low calorie content.
In 2016 fast food chain McDonald's China launched 150 'create your taste' outlets across the country, with the new technology that aims to give quicker service to customers. The self-service kiosks give consumers the choice of the type of bread, condiments, number of patties and burger toppings they want. The burger is then prepared and brought to the customer's table by employees.
Innovative theme restaurants
Foodservice operators are introducing innovative themes to their restaurants in order to entice customers.
Restaurants in China have started to adopt theme-based architecture, interiors and food that give a unique dining experience to their customers. One of the restaurants doing this is Devil Island Prison restaurant that is themed around a prison; customers are taken to their table in handcuffs and eat their meals inside a prison cell.
Another innovative restaurant is Dining in the Dark where the entire ambience is pitch black, and customers are guided to their table by waiters wearing military grade night vision goggles.
China Foodservice: The Future of Foodservice in China to 2020 report