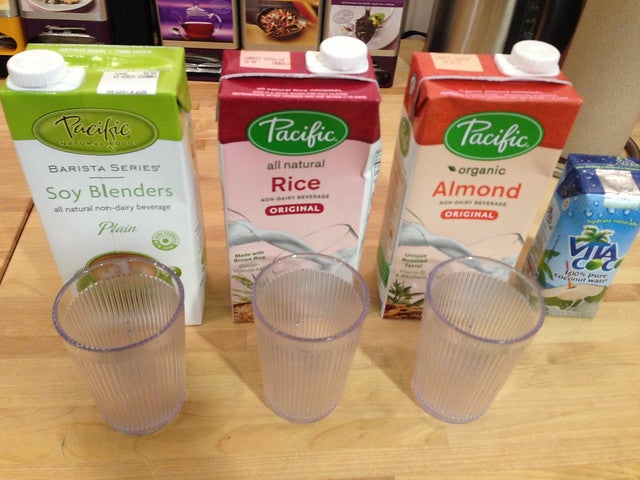 This month is MooFree May, a campaign founded by UK vegan charity Viva to ask consumers to swap their normal dairy products for plant-based alternatives. The growing popularity of dairy-free alternatives extends beyond veganism to people who choose them for medical reasons like lactose intolerance, wanting to be kinder to the environment or just prefer having a choice.
Verdict Foodservice looks at some of the ways UK restaurants are embracing dairy-free alternatives so consumers can enjoy their favourite food during MooFree May.
Harvester
In January UK pub chain Harvester launched an all-vegan menu in 200 of its restaurants across the UK, giving customers more options when dining out. Harvester tested the new menu in 2017 by adding plant-based mains and desserts with dairy alternatives to its menu including vegan rice pudding.
Other new vegan additions include the Beyond Bean Burger, topped with Violife 'cheese' and dairy-free desserts Vegan Sundae Best, blackcurrant mousse and creamy coconut and black cherry rice pudding.
The Free From Bakehouse
The Free From Bakehouse offers a range of gluten-, wheat- and dairy-free products.
At the moment two-thirds of the food at the restaurant contains no butter, yoghurt, cream or cheese so customers can still enjoy a slice of cake without worrying about dairy being used.
Customers can find the sweet dairy-free alternatives at Borough Market, Marylebone Summer Fayre and various shops, delis and cafés.
Farmstand
With branches in Covent Garden and Canary Wharf in London, Farmstand provides customers with a plant-based menu that is 80% plant-based, 5% sustainable fish and 15% ethical meat.
Its menu is 100% dairy-free including dairy-free alternatives for porridge and smoothies for breakfast as well as a range of soups and curries that are all dairy-free.
The restaurant's mission is to source all of its food from a community of ethical and sustainable UK-based suppliers.
Yorica
For consumers with a sweet tooth but who still want a dairy-free option, Yorica offers free-from ice cream, soft serve, milkshakes, crepes and waffles.
Registered with the Vegan Society, its recipes and ingredients are also free from the 14 major allergens and staff are trained as part of the Allergy Aware scheme.
Customers are able to enjoy some of their favourite desserts knowing they are dairy-free with its shakes blended with rice milk to keep the creamy texture.
MooFree May campaign
If consumers want to indulge in more dairy-free alternatives they can attend MooFree May campaign events that are being held across the country.
Viva! founder and director Juliet Gellatley explains the drive behind MooFree May, saying: "This past year we have made huge strides in veganism. From an explosion of plant-based products to influential figures taking the vegan pledge to nationwide retailers experimenting with vegan menus, we have a lot to celebrate in the vegan movement.
"Gone are the days of bland dairy-free options and complicated vegan recipes. We will be showcasing some delicious vegan cheese and helping the public learn more about the delicious and accessible dairy alternatives which are available across the UK.
"Overall our message is clear: going dairy-free is such a positive and simple change to make."