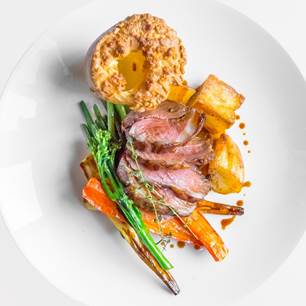 A trip to a restaurant is a popular Father's Day celebration, and this year UK foodservice operators are offering families a wide range of unique dining ideas and special offers.
With Father's Day approaching on Sunday 16 June, Verdict Foodservice looks at how some UK restaurants are celebrating dads across the country with great-tasting food and drink.
Pasta Remoli
To celebrate Father's Day this traditional Italian restaurant in London is treating dads to a free pint of beer with their meal as well as bignè, a traditional Italian choux pastry dessert.
This special treat is for a table of four or more exclusively on Father's Day.
Simone Remoli said: "It is traditional in Italy to enjoy bignès on Father's Day and as a father myself I couldn't be more pleased about it. These delicious, fluffy, creamy desserts are completely delicious and if your kids are lucky, then maybe they'll get a bit too.
"A big bowl of pasta, a cold pint of beer followed by our delicious bignès sounds like the perfect Father's Day meal to me and we are so looking forward to having you with us to celebrate this wonderful day."
The Petersham Restaurant
Located on the River Thames the hotel restaurant is giving dads a Father's Day present, a free three-course dinner to enjoy on their special day.
Menu options include cured smoked ham, Avruga caviar, shaved fennel, croutons and roast sirloin of Brechin beef with Yorkshire pudding, carrots, parsnips and roast potatoes. Diners can then choose a sweet dessert from sticky toffee pudding or apple crumble.
A spokesperson for The Petersham said: "As well as serving a delicious traditional Sunday menu, all dads will dine for free every table of four booked from 4pm for late lunch or dinner. They will also receive a special miniature bottle of whisky to take away and enjoy."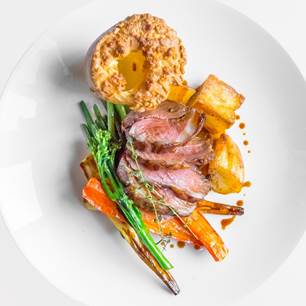 Café Rouge
Another of the Father's Day restaurant ideas comes from the French-styled restaurant chain best known for its Parisian bistro-style food which is treating dads to a free meal this Sunday from a two-course set lunch menu before 5pm or an evening menu after 5pm.
Menu options include: breaded whitebait, roast chicken supreme, steak frites, moules marinières, Eton mess and pecan tarte.
Toby Carvery
British carvery chain Toby styles itself as home of the roast dinner. Customers dining this weekend can book a table after 6pm at the restaurant and fathers will be given a free carvery meal.
The Father's Day offer is available on 15 and 16  June and if dads are feeling extra hungry they can upgrade to a king size and get a free pint of Coors light, Stowford press or a soft drink.