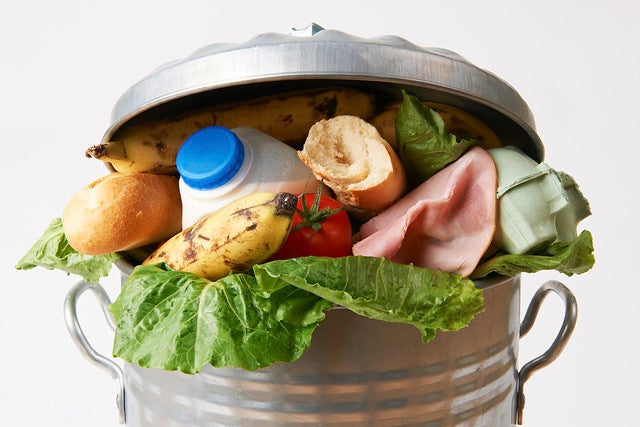 According to UK circular economy charity WRAP, every year more than 500,000 tonnes of food is wasted in restaurants, pubs, hotels and quick service restaurants in the UK, the equivalent of almost one billion average plates of food. Efforts reducing food waste in restaurants across the UK is getting more awareness, with the government's food surplus and waste champion Ben Elliot urging businesses to pledge to reduce food waste.
Reducing food waste in restaurants: 2030 target
From a no-waste ethos to zero-waste restaurants Verdict Foodservice looks at some of the restaurants that are taking on initiatives to crack down on food waste to reach the UN's Sustainable Development Goal 12.3 to halve food waste by 2030.
SILO
The UK's first no-waste restaurant Silo, this Brighton based diner eliminates the production of waste by trading directly with farmers, using re-usable delivery containers and opting for local ingredients that do not generate waste themselves.
Their brewery Old Tree makes fermented drinks from foraged plants, herbs, vegetables and fruit. The restaurant wants to show that reducing food waste in restaurants is attainable financially and ethically.
As well as reducing food waste in restaurants, Silo's plates are made from plastic bags, its tables are made from floor tiles and jam jars are used as glasses.
"We choose food sources that respect the natural order, allowing ingredients to be themselves without unnecessary processing."
Greene King
Greene King is the first pub company to pledge to send zero waste to landfill by 2020, starting a scheme last August to remove 30 million plastic straws from use each year. The UK pub chain and the Too Good To Go app went into partnership earlier this year to help reduce food waste from carvery meals across the country.
The app, which launched in April 2019, offers customers leftover carvery meals at half price. After a trial last year Greene King estimates over 1,000 carvery dinners have been saved from being wasted.
Too Good To Go co-founder Jamie Crummie said: "Our partnership has demonstrated that fighting food waste makes not just environmental sense but good business sense too for any type of food business."
Cub
Cub was created by award-winning bartender Ryan Chetiyawardana, who goes by his mixologist moniker Mr Lyann, and multi-award winning chef Douglas McMaster from the zero-waste restaurant Silo.
The establishment uses ingredients and food preparation methods it considers sustainable. Cub was included in Vogue's round-up of its favourite 'sustainable and stylish' restaurants and bars in the UK.
Dishes served at the restaurant are based around one ingredient to minimise waste, as well as offering gluten-free and vegan options.
"We use considered ingredients and apply sustainable methods to create delicious stuff that does good too."
Farmacy
Farmacy is a vegetarian restaurant based in London founded by Camilla Fayed who wants to reduce the amount of fruit and vegetables that are wasted.
The restaurant has a mission to raise awareness around food by being part of a community that promotes a healthy lifestyle. It endorses plant-based, organic eating and chemical-free food to increase health and wellbeing for people and the planet.
It also boasts a Farmacy Kitchen Garden where it grows its own biodynamic vegetables in Kent, which are then delivered to the restaurant by an electric van.
"Farmacy is a plant-based brand, that aims to make healthy eating fun, in a beautiful setting."
Levan
Located in Peckham Levan bar and restaurant is introducing what it calls the bistronomy movement to London with its sustainable restaurant.
Bistronomy is about using simple techniques to make dishes for all customers to enjoy. The restaurant has pledged to ensure over 90% of its food waste is reused or repurposed, for example, unused food such as herb stalks will be combined with infusions and leftover milk will be used to make cheese curd.
The menu includes plant-based and vegetarian options for customers, and Levan also uses wine barrels to age its ales.
Levan co-founder Nicholas Balfe said: "I'm looking forward to bringing our sustainable approach to cooking to a more European style of restaurant."