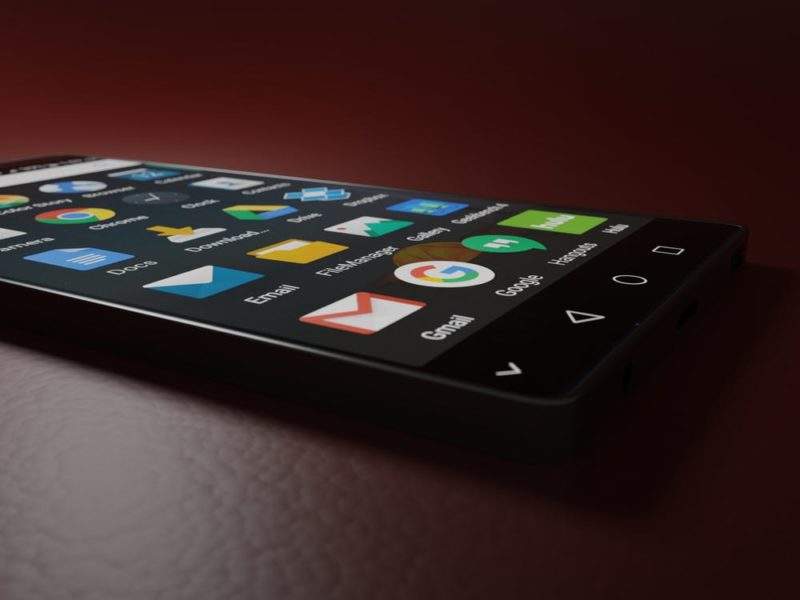 There are dozens of apps consumers can download to locate the best restaurants, but what sets them apart? Here are ten of the best food apps that offer more than a simple food delivery service.
Yelp
Available in the London, Italy and Poland
American multinational company Yelp is a huge review forum used to connect customers with local businesses, including restaurants. Foodservice owners can set up accounts and interact with their customers. The reviews are sourced from consumers themselves and the site currently has over 163 million reviews to look through. From its extensive network, Yelp recently discovered a "tremendous rise" in diners preferring independent restaurants in the US and fast casual chains having a 16% decline in ratings. The company also introduced hygiene scores on its platform last month for restaurants in New York, California, Texas, Illinois and DC. The score comes from local governments' nationwide database of health inspection reports and is expected to come into effect in more states over the coming months.
Yelp for Android, Yelp for iOS
OpenTable
Available in Dubai, Berlin and Tokyo
An online restaurant reservation service that assists restaurants and diners alike in the UK. Diners are connected to over 40,000 restaurants monthly and have spent more than $16bn at OpenTable 's partner restaurants. An annual list displaying the best 50 restaurants across the UK is also a feature of this app, combining over hundreds of thousands of reviews from restaurants on its platform. Earlier this year, the reservation company redesigned its app and included two new tabs – one showing restaurant options based on the diner's location, the time of day and more, and the other providing personalised restaurant recommendations based on the customer's dining history and preferences. OpenTable also launched a seating options feature to its app last week for diners to reserve seating anywhere within and outside a restaurant or bar.
OpenTable for Android, OpenTable for iOS
Just Eat
Online and mobile food ordering delivery service Just Eat operates in 12 markets worldwide including Denmark, Ireland, the UK and Canada. It has 93,700 restaurant partners, offers 100 different cuisine types and is all about focusing on the small takeaway establishments. After conducting some research earlier this year, Just Eat discovered that 59% of independent restaurant owners believe they could grow within five years, however 65% stated their concerns about maintaining profitability and need advice. Due to this, the global marketplace launched an initiative called Business Booster this year to support independent restaurants expand.
Just Eat UK managing director Graham Corfield said: "We are committed to helping independent restaurants thrive. Whether it's using our technology to help them reach a broader customer base, our data to help restaurant owners make more informed business decisions, or our scale in negotiating nationwide deals to help reduce costs."
Just Eat for Android, Just Eat for iOS
Tasteful
For those struggling to locate healthy food tailored towards a vegetarian, vegan, paleo or gluten-free lifestyle, Tasteful finds these options as local to the consumer as possible. The app has around 252,357 healthy restaurant options in 8,000 cities across the US. The Tasteful team generates data and analytics with the help of nutritionists, chefs and food bloggers to present a plethora of information to diners.
Deliveroo
British food delivery company Deliveroo claims that restaurants who partner with it have seen their revenue increase by up to 30%. The company offers around 10,000 UK restaurants via its app and website and attempts to deliver food by its own drivers in under 30 minutes. The company has released a support scheme to help restaurants reduce their business expenses and through this, discounted training courses in food safety, supplier management and nutrition. Deliveroo recently added 5,000 additional restaurants to its portfolio in order to offer more choice to locations in Italy, Belgium, Australia, the Netherlands, Hong Kong, the UK and Ireland.
Deliveroo for Android, Deliveroo for iOS
Foursquare
Available in Brazil, Indonesia, Spain and the UK
This technology company uses what it calls "location intelligence" to assist consumers and businesses. Users can find places to eat and drink, as well as offer opinions and comments regarding a particular restaurant. They can also provide food tips and discuss service standards and share them on social media, which allows companies to receive a range of feedback and improve accordingly.
Foursquare for Android, Foursquare for iOS
Domino's
Available in the UK and Ireland
This international pizza chain has its own app for customers to order a range of pizzas, sides, desserts and drinks with a live delivery tracker alerting the user when their order is being prepped, cooked, checked for quality and on its way. The app's launch saw a rise in Domino 's orders by over 41%, according to the company, with over 11.5 million people having downloaded it.
Domino's for Android, Domino's for iOS
LevelUp
Available in North America
Serving as a "growth engine" for restaurants, this app allows customers to make payments via phone. Multiple foodservice brands partner with LevelUp to enhance customer experience, for example Gusto Point of Sale, juice bar Clean Juice and restaurant concept honeygrow. Food ordering marketplace GrubHub recently acquired LevelUp for $390m.
LevelUp founder and chief executive officer Seth Priebatsch said: "The team has worked to provide our restaurant partners with a complete solution to engage customers in this rapidly evolving digital landscape.
"By becoming a part of Grubhub, we take our biggest and most exciting step in achieving that mission. Together, we will provide restaurants with everything they need to grow profitably as more and more diners opt for the convenience, transparency and control of ordering online."
LevelUp for Android, LevelUp for iOS
UberEats
Available in North & South America, Europe and Asia
Most people associate the name 'Uber' with a taxi service. However, the food ordering and delivery platform was launched a couple years ago by said taxi service to provide a separate "experience completely tailored to food". US fast food chain Popeyes launched its delivery service with the platform this year, one of the 46,000 plus restaurants to partner with the company in its global strategy.
UberEats for Android, UberEats for iOS
Starbucks
Available in Brazil, Indonesia, North America, the UK and Canada
The myStarbucks app allows customers to pay for their coffee at the tap of a button. Users can also check their balance, add funds, earn and track rewards, place customised orders, send gift cards and more. These features as a part of the coffeehouse giant's loyalty programme, with free drinks also being an offer on the virtual card.
Starbucks for Android, Starbucks for iOS, Starbucks for Windows 10