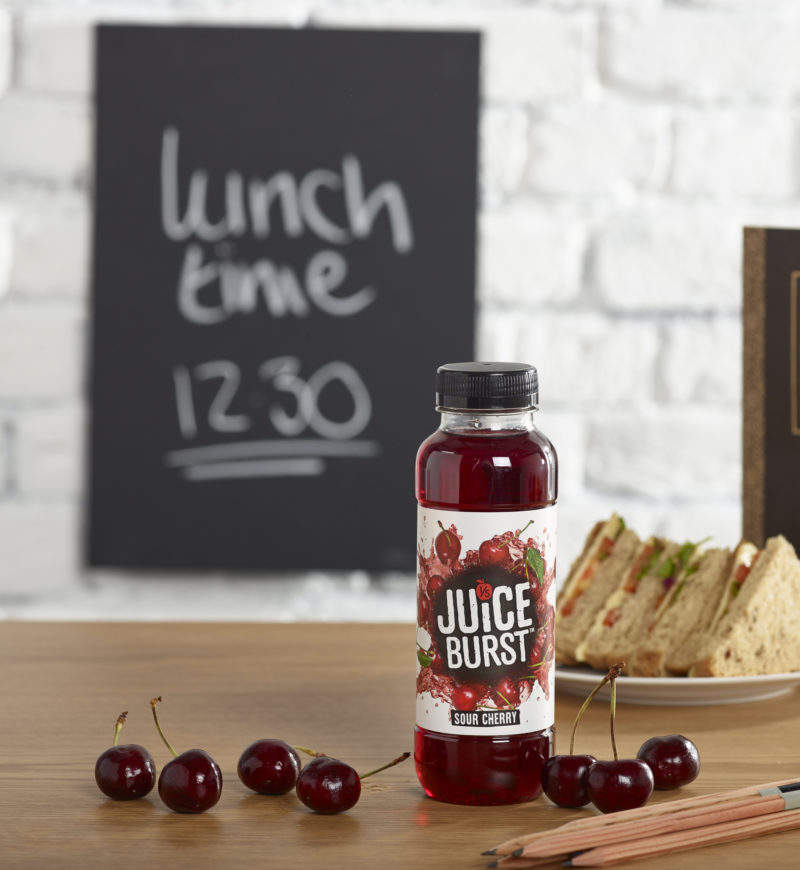 According to the Government, nearly a third of children aged two to 15 are overweight or obese, and the younger generation is becoming obese earlier and for longer.
Its childhood obesity policy first published in 2016 is helping to consolidate the road to recovery triggered by the School Food Plan launched in 2013 to improve food standards, and now plans have been put forward to encourage healthier eating habits at an even earlier age.
Last month, the Department of Education launched its example menus and recipes to help early years professionals such as nurseries and child minders to plan healthy meals and snacks for children. For instance, two three-week seasonal menus, each including examples of breakfasts, lunches, teas and snacks, illustrate the types and amounts of food and drink that can be offered to meet the nutritional needs of children aged six months to four years.
Concerns have however been raised by experts about changes within foodservice provision in the education sector. Cathy Amos, sector marketing manager at Brakes, forewarns that as many schools move to academy status the increase in the number taking catering in-house often means the shift of catering control to a business manager who is unlikely to have catering at the centre of their job description.
"This change of ownership is proving quite a challenge for suppliers who now need to reach out to the masses and show examples of new lines and product innovation," explains Amos. "Industry bodies such as LACA are also finding this shift a challenge and we need to find a way to reach this new audience, which is increasingly made up of non-caterers who now make catering decisions for schoolchildren."
Aine Melichar, senior brand manager for Kerrymaid at Kerry Foodservice, says having products that help deliver the Soil Association's Food For Life Served Here accreditation are vital for caterers. For instance, she says approved products such as its gluten- and GM-free Kerrymaid Buttery, with 78% less saturated fat than butter, produces good results in many applications, while dairy- and gluten-free Kerrymaid Premium Baking has been especially crafted for cakes, pastries and pies.
Recently, Kerry launched the Kerrymaid Collection in collaboration with brand ambassador and industry expert Jeanette Orrey, which offers recipes for the education sector. "Each recipe includes cost, calories and saturated fat per portion, and the allergens present in each dish, aiding caterers when creating dishes within strict budgets," says Melichar.
Sarah Morris, national account manager foodservice at Weetabix Food Group, sees the healthier eating agenda as a major opportunity, and recommends Weetabix Protein biscuits and Weetabix On The Go drinks for healthier breakfasts.
"A breakfast shouldn't just be nutritious; it should help you stay fuller for longer," comments Morris. "Weetabix features its credentials on-pack – achieving all the green traffic lights for health. Alpen muesli and no-added-sugar varieties are other propositions. We've invested heavily in both brands this year and delivered bespoke foodservice solutions for them in 2017. We will continue to do this in 2018."
Uncle Ben's and Dolmio ready-to-use sauces and rice, distributed by Aimia Foods, are tailored to suit environments with varying space, and time and budget constraints, according to Matt Cutts, product director at Mars Food Europe.
"Ten out of the 18 sauces are low in fat and virtually all are free from artificial colours, flavourings or preservatives," comments Cutts. "Once opened, they can be refrigerated for up to three days, which means leftover sauce can be reused. For instance, if bolognese sauce is made one day and there's some left, caterers can use it for lasagne the next."
Craig Dillon, head of foodservice at Tilda UK, recommends incorporating Tilda Brown & White rice into recipes when planning children's menus. "A 50:50 mix of wholegrain and white rice, it is gluten-free and has more than 30% lower GI than standard white rice to help maintain a sustained flow of energy throughout the day," says Dillon.
To inspire caterers, the company developed the Tilda Together recipe book featuring innovative dishes such as turkey pilaf, Vegemince burritos and rice 'plumble'.
Adrian Greaves, foodservice director at Young's Foodservice, underscores the importance of catering for kids with food intolerances. "Our salmon fingers are wrapped in a gluten-, wheat- and milk-free crispy, rice and potato coating," he says. "The wild pink salmon is a source of omega-3 and counts as an oily fish offering – a requirement on school menus at least once every three weeks. Alternatively, our Mak 'n' Cheese mini fishcake is an oily fish product high in omega-3 and filled with mackerel, MSC Alaska pollock and vintage cheddar.
"On our website there is a dedicated section designed for schools, which includes advice on all things fish related. In addition, there is a selection of 'fishy' factsheets for a fun, educational tool."
Many suppliers have already reformulated their products to comply with the demand for no added sugar and lower fat content in advance of the Soft Drinks Industry Levy being introduced in April 2018 to encourage suppliers to reduce the sugar in their ranges and offer healthier alternatives. The industry has also been challenged to reduce overall sugar across both food and drink products that contribute to children's sugar intake by at least 20% by 2020. In England, any revenue will be invested in programmes to reduce obesity and encourage physical activity for children.
Purity Soft Drinks has promoted its JuiceBurst range as a "refreshingly no-nonsense approach to soft drinks". The range, compliant with English Government schools regulations, is stocked in over one in two English schools.
The company says each 330ml bottle within the eight-strong range contains one of your five-a-day, no added sugar and 45% real fruit juice. The 'No Added Nonsense' policy means the drinks contain no artificial colours, flavours or sweeteners and are instead sweetened with Stevia – a natural plant extract, giving consumers great value for money with a better-for-you product, adds the company.
Incentives to encourage consumers to drink more healthily include Radnor Hills' latest major on-pack promotion for its school-compliant Radnor Fizz soft drinks, in partnership with Merlin Entertainments, to offer kids free entry into some of the UK's top attractions.
The #kidsgofree campaign kicks off in January 2018 with more than 15 million promotional bottles being produced, which will include offers for DreamWorks Tours Shrek's Adventure! London or Sea Life Aquariums in the UK. A voucher, valid until 31 December 2018, is on the reverse side of the label, which explains how consumers can claim their prize.
"We are committed to creating soft drinks for schools that kids love but it's always great to be able to offer something extra," comments sales director Chris Sanders. "This promotion offers kids added value by giving them the chance to redeem vouchers to some fantastic attractions."
Pritchitts' head of marketing Simon Muschamp recommends its Viva Flavoured Milk, which is low-fat with added vitamin D for healthy bones. "Viva Flavoured Milk is the easy way to get kids to drink more milk and get a vitamin D boost, and helps target all-day dining as a healthy snack, part of a meal or to help children rehydrate," says Muschamp.
He says the company also created Viva Frozen Yogurt to help youngsters increase their dairy intake with food they like and recently added blueberry, coconut and chocolate flavours. "Made with 40% fresh natural yogurt and containing less than 1g fat per 100ml scoop, it makes an ideal choice for desserts and smoothies," he concludes.
Related feature
Cost Sector Catering December issue
https://secure.viewer.zmags.com/publication/50010026#/50010026/40