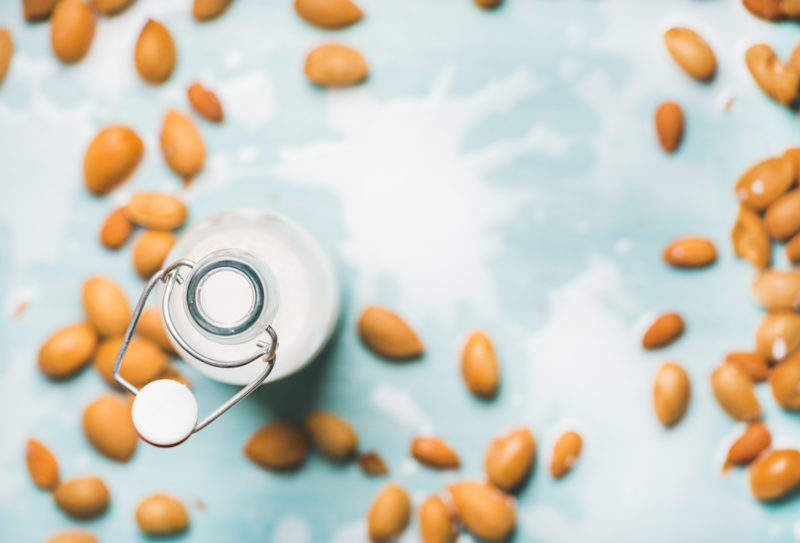 According to a recent report from Innova Market Insights, the global market for dairy alternatives is booming. Dairy alternative drinks accounted for 7% of global dairy launches in 2016, up from 6% in 2015, while global launch numbers more than doubled over the five-year period to 2016. More than half of these launches were labelled as lactose-free, while 40% were positioned as vegan and just under a quarter as GMO-free.
This increase in demand for alternatives to traditional dairy beverages can be attributed to a number of factors, including increasingly health-conscious consumers, intolerance to lactose and the popularity of vegan diets. "The dairy alternatives market has seen rising levels of interest in recent years," explains Lu Ann Williams, director of innovation at Innova, "spurred mainly by consumers increasingly looking for lactose-free, dairy-free and plant-based/vegan options as healthy lifestyle choices, rather than regarding them as simply for those with allergies or intolerances.
"The category has been further boosted by the growing availability and promotion of plant-based options to traditional dairy lines, particularly beverages, but also cultured products such as yogurt, frozen desserts and ice cream, creamers and cheese." We take a closer look at some new offerings in the dairy alternative beverages market.
Oat-y options
UK favourite iced coffee company, Jimmy's Iced Coffee, has recently launched a dairy-free version of its ready-to-drink product. Made with oat milk, this is Jimmy's first foray into milk-free beverages, tapping into the growing free-from market, which is set to be worth £1bn by 2018.
The company launched the product following consumer demands for a dairy-free version of the popular iced coffee. "People were contacting me all the time on social [media] asking for a dairy free version, so we had to make them one," explains Jim Cregan, founder of Jimmy's Iced Coffee. "It's really rad that the people who are dairy intolerant now have the opportunity to come and join our party."
This latest product will add to the success of the iced coffee brand, which now sells one carton every nine seconds and recorded gross sales of over £3m in 2016-2017 with a year-on-year growth of 45%. The dairy-free variety comes in 330ml and 1 litre cartons, with the 1 litre variety standing out on supermarket shelves with an eye-catching green palm leaf carton.
Oat milk products – as well as other plant-based options – have benefited from the recent boost in dairy beverage alternatives. Williams explains: "In the move to offer something new, we are starting to see an increasing variety of non-soy plant-based alternatives, including cereals such as rice, oats and barley, and nuts…as well as more unusual options such as hemp and flaxseed."
Soy-based solutions
The 2016 acquisition of WhiteWave Foods for $10bn (which represented the largest deal to date in the natural and organic foods industry) presented Danone with a significant opportunity to develop its interests in the dairy alternative drinks market in both North America and Europe. The deal between Danone and WhiteWave, which offers brands including Horizon Organic milk and Silk Soy milk, offered Danone a foothold in the plant-based dairy alternatives market.
In a press release announcing the deal, the companies called the merger a "perfect match of vision, culture, and business," while Danone CEO Emmanuel Faber highlighted the attractiveness of the move into the dairy alternatives market when he said: "We found in WhiteWave the perfect alliance as we both believe in a healthier future and are conscious of our power to lead society forward."
This acquisition by dairy giant Danone has given the company a foot in the door of the flourishing market for plant-based dairy substitutes. Although Danone has experimented with alternative protein sources for a number of years, building a plant-based brand in Spain, the purchase of WhiteWave has cemented its market-leading position in this burgeoning market, with consumers motivated by sustainability credentials, as well as by a need to avoid dairy products due to intolerances or allergies.