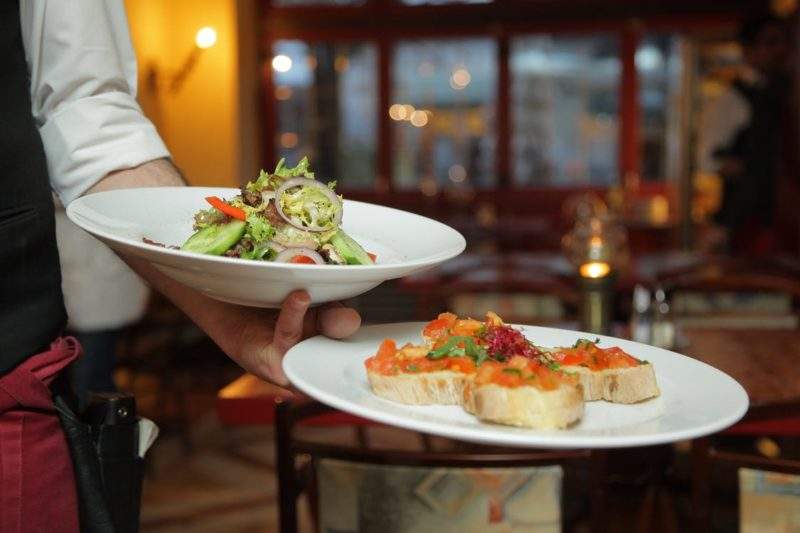 There are many routes into a career in foodservice, whether you're already established as a foodservice worker, or are looking to enter into the industry. We take a look at a few educational paths available to aspiring foodservice employees.
Food tasters
There are a few routes to take if food tasting is a desired career goal. Culinary school is an expensive but prestigious route into this field, with establishments such as Le Cordon Bleu and The Culinary Institute of America (CIA) offering courses in culinary management and food studies.
A degree in food science or food studies where students can "develop an understanding of the scientific foundations of food" and "understand how culinary science enhances food quality", is also helpful according to the CIA. However, culinary school isn't essential, as Campbell's Soup director Jane Freiman noted in an interview with Food and Wine magazine: "I find it more important that a candidate is hard working, curious, and has a passion for food. This career takes years of dedication and training—and having such a love for this [career and food] really makes the difference."
Restaurant food critic
As food critics tend to freelance rather than work full-time, there aren't set entry requirements or courses required to take to become a successful critic.
However, a good level of writing ability, as well as knowledge of best restaurant practice is ideal. In order to develop expressive writing skills, possessing a journalism, creative writing or English degree are appropriate qualifications, and will make reviews of dishes for magazines more articulate.
Molecular gastronomy
A food science degree is perfect for aspiring chefs looking to experiment in the kitchen. Several universities have recently introduced molecular gastronomy programmes, including Nottingham University.
Nottingham partnered with British celebrity chef Heston Blumenthal to create a three-year course that encompasses sensory evaluation modules and the manufacture of food. Culinary school is also an option, particularly the French Culinary Institute in New York, which includes multiple food technique classes. Gaining hands-on work experience or shadowing a chef is also essential prior to training at school.
Food stylist
Food stylists tend to obtain work by presenting their portfolio. In order to add to this portfolio, workshops and seminars are better suited to this career over a degree. Two-day food styling workshops and week-long seminars are available in culinary schools or colleges. Alternatively, investing in a culinary arts diploma is an option and can take one to two years to complete. Gaining experience in catering is also important to enhance speed, presentation and creativity, as well as working for magazines.
Master sommelier
Sommeliers are often associated with high-class, fine-dining establishments, travelling globally to refine their craft. Employment agency Reed states that a professional certification is usually required to become a wine expert. The most respected certifications are associated with the Worldwide Sommelier Association, the largest association of its kind in the world.
Progression to the top of the craft can be achieved by starting out as a waiter, before becoming a sommelier and then a master sommelier. A degree isn't necessary to begin working as a waiter, however training courses will set candidates apart from others.
Food runner
Akin to many hospitality roles, food runners perform multiple tasks to provide a high quality customer experience. As an entry-level job, for those with minimal experience, online training courses tend to be more effective for this role, as managers and servers within this industry are often too busy to train staff on-the-job.
Online hospitality staff training includes modules on how to interact with guests and handle angry or dissatisfied customers, how to cooperate with kitchen staff and how to present food. Career advisor Zippia states that key qualities of a food runner are communication skills, customer service skills, being detail oriented, interpersonal skills and physical stamina.