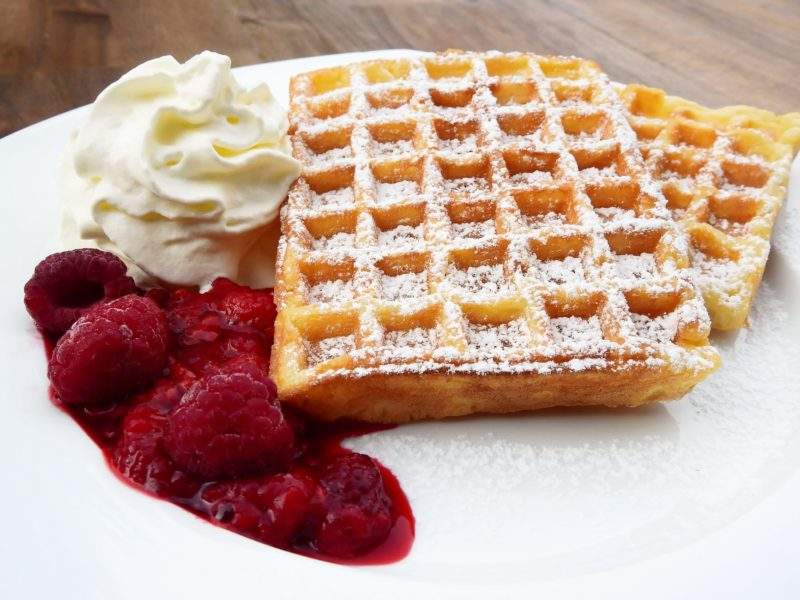 International Waffle Day 2018 falls on 25 March this year. Here are some fun, food facts to mark this sweet or savoury occasion.
International Waffle Day is a tradition celebrated in Sweden.
Known as Vaffeldagen (waffle day) in Swedish vernacular, the day was allegedly mistakenly created due to a mispronounciation of the word Varfrudagen (Our Lady's Day).
In Sweden, the heart shapped waffle iron is the most common, however it didn't come into existence until the 19th century.
Since the 17th century, Swedes were creating waffles over a fire with a waffle iron.
Waffles have three holidays in the year dedicated to them.
One of the alternative Waffle Days falls on 24 August in the US, where they honour the anniversary of the patenting of the first US waffle iron invented by Cornelius Swartwout in 1869.
Belgian waffles were created and introduced worldwide for the first time in the US by Maurice Vermersch in 1964.
The healthier waffle day alternative falls on 11 March, called Oatmeal Nut Waffle Day, made by adding quick cooking oats and different types of nuts to regular waffle batter.