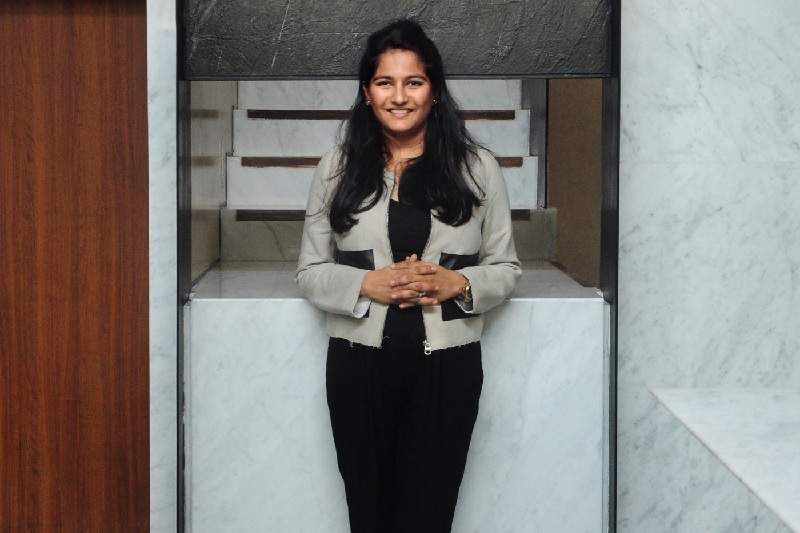 We hear from Masque restaurant owner Aditi Dugar as she talks about navigating the Indian restaurant industry and the intrinsic detail that makes up the Masque dining experience.
Tell us about Masque's business strategy, its operations and financial performance
Masque is a wilderness-to-table concept restaurant. Our focus is on returning to our roots and discovering India – especially its northern belt – through ingredients and modern cuisine. We wanted to create a destination in Mumbai that offers a holistic dining experience, and the response we've received in just under two years has been very reaffirming. Going forward, we plan to evolve this concept into a small food lab and wine bar next door; at the moment, we're looking to target more international customers and make our presence felt across Asia and the world.
Over the last two years, we've shared our passion with likeminded chefs across the world and brought it to the Indian market through collaborations with Matt Orlando (AMASS), Jonatham Tam and Daniel Burns (Relae and Burns' Gelato), Garima Arora (Gaa), Mike Bagale (formerly of Alinea) and more. We plan to continue collaborations like these in an attempt to showcase how culinary philosophies can work in tandem across cultures and countries, on par with restaurants the world over.
What's the key to success?
It's hard to pin down success to one particular key or secret. It is a combination of things that needs to work simultaneously to ensure success. In the food business, that would be unwavering commitment to quality, constant experimentation and the willingness to put in the hard work required to see the previous two through. A restaurant is as successful as the food it serves and that can happen only when we're constantly striving for excellence on a plate.
Our menus change as the seasons do, and depend largely on the produce our purveyors provide and also what we are able to forage through our travels. Certain dishes may be introduced or removed, depending on their availability; the entire menu undergoes an overhaul every season. Our patrons find this very exciting and keep coming back to discover new dishes.
What are your overall expansion plans?
Currently we are looking inward and not outward. India is an amazing and diverse country, we are looking to discover more on the unique produce grown here and bringing it back to the patrons of Masque.
Define your competition
Within the Indian dining space, there are very few restaurants that do what we do. In that sense, it's hard to pinpoint the competition – neither is our menu constant, nor are we defined by one particular cuisine. The head chef and co-owner Prateek Sadhu is Kashmiri and is heavily influenced by Kashmir and the Himalayan belt. He draws a good amount of inspiration from this region but his techniques are modern and stem from his culinary experiences and childhood memories. That said, there are a handful of restaurants here that create high quality food and celebrate local and regional produce along similar price points; those are competitors we admire.
How do you fund your sites?
I worked with investors from within the family to build the funds required to make my dream a reality. When we decide to venture into more concepts we will definitely look for external funding.
What are the opportunities and challenges for your business?
Our opportunities also serve as a challenge to our business. Masque pioneers wilderness to table dining, where cuisine-agnostic food keeps the focus solely on the ingredient. Considering how rooted the philosophy is in our food, our menus are seasonal so as to optimise the quality of the produce. This gives us very many opportunities to experiment with ingredients and flavours. While we have a well-knit network of farmers and suppliers, keeping our ingredients fresh and season-relevant will remain a challenge.
What's the next big thing for the restaurant trade?
Collaborations. Collaborations and more collaborations. The sharing of ideas and thoughts makes for a masterpiece!
What are your global food trend predictions for 2018?
Root to stem cooking, millets, turmeric and other ancient spices, as well as plant-based food.
Describe your food offering. What are the most popular items on the menu and why?
Every diner's Masque experience begins with a visit to the kitchen. We want them to feel invested in their food and where it's coming from. It also opens an avenue to dialogue between them and the chefs, as we give them a little background on the restaurant and our philosophy. A chef prepares their first course – currently an orange and carrot ice that we make on an old-school ice crushing machine – that the diners eat in the kitchen itself.
After that, they're led back to their table. Our menus move in progression, beginning with smaller bites and snacks, then larger plates, a palate-cleanser or pre-dessert, dessert, and then petits fours. We currently offer a ten-course tasting menu; one can also opt for wine or cocktail pairings, or order drinks a la carte. A chef or server will come out with every course to briefly explain each dish to the table – the techniques used, where the produce was sourced, and so on. At the end of the meal, each guest is handed a sweet nibble as a giveaway.
The rotating menu makes it near impossible to pinpoint a most popular dish, because it's unlikely to be served again, but to many, we've found what's refreshing about the experience is the exhilaration that comes with relinquishing a certain amount of control to the chefs and being surprised by every course. All we ask at the time of booking is whether they have any allergies or dietary restrictions, so we can make arrangements accordingly and avoid any mishaps.
What's your background and how did you get into the restaurant industry?
After working in the finance sector for four years, and experiencing the life-altering phase of motherhood, I worked with my mum to start a small-scale catering service. Having always been surrounded by my mum's and grandma's kitchen, I was inspired to do something in the food space. After months of writing emails to Michelle Roux Jr., I was accepted in the bakery section of Le Gavroche. Working in a three-Michelin starred restaurant shaped my idea of how a good commercial kitchen is run. This was followed by short stints at Zuma and La Petite Maison. When one particular culinary travel took me to San Sebastian I realised how Basque cuisine was given a facelift and the region had become of importance in the culinary map.
That drew a huge connect for me to how deeply rooted Indian culture and cuisine was, yet a contemporary tale to reflect a rapidly modernised India was missing. It really got me thinking about a restaurant that would concentrate on putting Indian ingredients and lost produce on a global map. When I met my head chef and co-owner we shared the same vision and the restaurant was born.
How has the Masque business changed since it opened its first site?
We had no blueprint to follow in India when Masque first opened in September 2016. We were offering set meals in a city comfortable with its a la carte culture. We went decidedly against pinning our food down to the specifics of a cuisine by putting the focus on the ingredients. Interestingly – and thankfully – business has only been on the rise since we first opened our doors, dismissing the worry that maybe people would be excited about a first visit and then lose interest.
Why have you chosen to open restaurants in the current locations so far? And what has determined where subsequent restaurants have been established?
We chose the Mahalaxmi Mills compound for the sheer space it gave us, setting us in the heart of South Bombay in what seems like a space in transition. The mill compound represents a Bombay of the past while it burgeons with chic cultural spaces. It fit perfectly with our philosophy of food that is deeply rooted to the local, but offers a modern, contemporary take.
Do you think the Indian trend is here to stay?
Yes – I wouldn't even call it a trend! More and more chefs are looking back at their roots to carve a new way forward. Indian ingredients are vastly underrated, and people are realising that. We need more restaurants and people like these to bring these treasures out into the limelight!