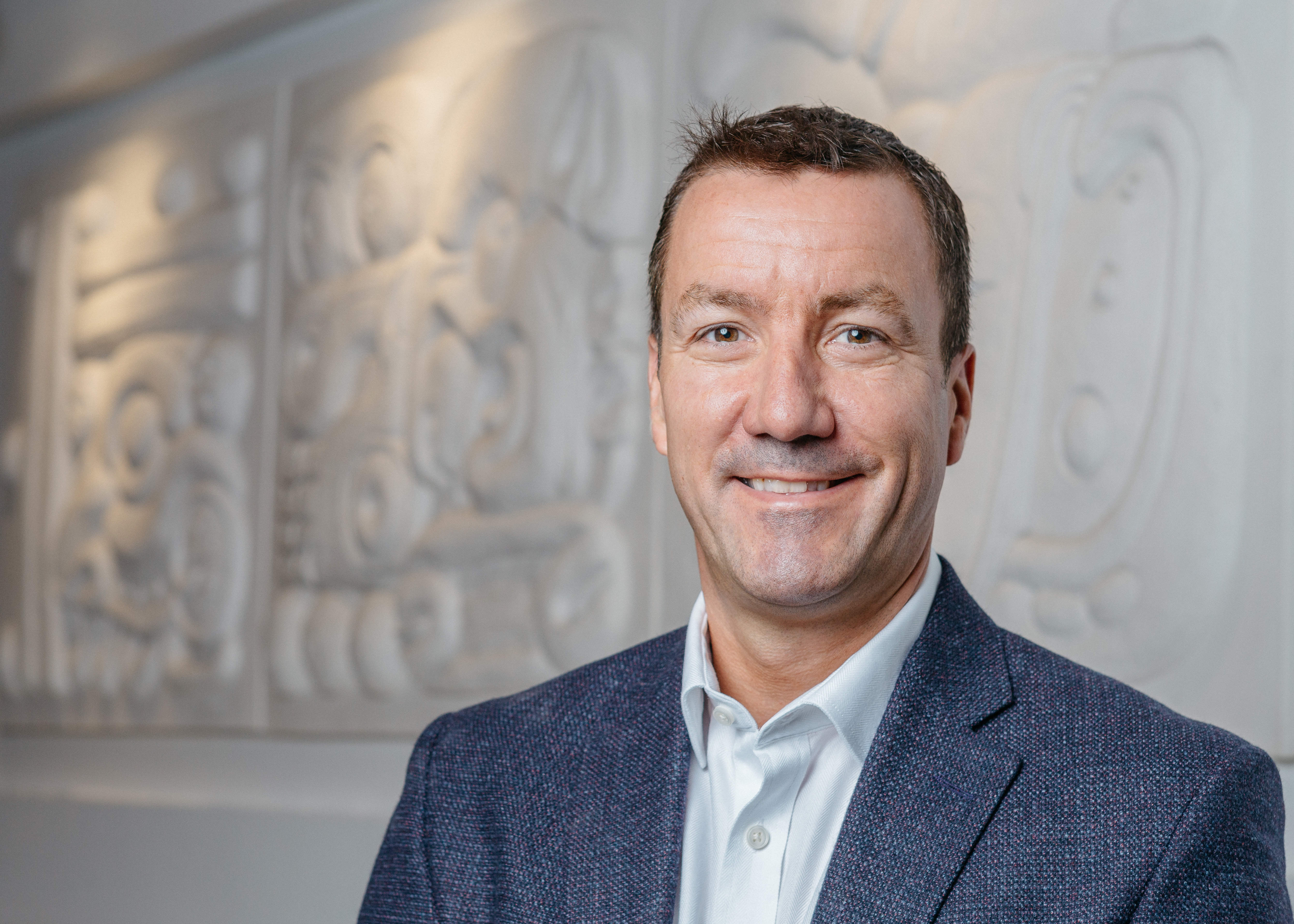 2018 is set to be a year of celebrations for American restaurant chain Chipotle as it marks its 25th anniversary. We catch up with Jim Slater, managing director for Chipotle in Europe, to find out what the opportunities are for the business going forward.
What's your background and how did you get into the restaurant industry?
My first job in the hospitality industry was a dancer in a club when I was 17, but my first "proper" role in hospitality was looking after 49,000 hungry and very thirsty supporters at the Stadium of Light…when Sunderland used to fill it every week! Before Chipotle, I most recently served managing director at Costa Coffee, where I sat on the board, sipping flat whites, for eight years.
How has the Chipotle business changed since it opened its first site?
The first Chipotle (pronounced "CHIP-OAT-LAY") was opened in 1993 in Denver, Colorado by Steve Ells, who continues to serve as chairman and CEO. Some 24 years and almost 2,400 restaurants later, the menu is almost identical now as it was in the beginning. So is the commitment to using great quality ingredients, and preparing our food using classic cooking techniques. To the extent anything has changed, those changes are aimed at making our food taste better, by sourcing better ingredients, modifying recipes, or using new cooking techniques.
Tell us about Chipotle's business strategy, its operations and financial performance?
Chipotle has always focused on creating delicious food cooking from scratch, using classical cooking techniques with ingredients chosen from ethical and sustainable sources. We pride ourselves in developing real culinary skills in our team members, and creating fast, fresh and pure food for our guests. And we do this in a way that makes our food available and accessible to anyone.
Why have you chosen to open restaurants in the current locations so far? And what has determined where subsequent restaurants have been established?
So far, Chipotle has restaurants in the UK, France, Germany, Canada and of course America. Places where customers value delicious food that is served in a way that allows us to meet virtually any set of dietary restrictions or preferences. In America the brand is enormous, and is widely credited with inventing the "fast casual" industry sector. The verb "to Chipotlify" is often used to describe anything being personalized, in recognition of the way in which our 54 pure ingredients can be individually tailored in thousands of different ways. Right now, our restaurants outside the US are in big cities like London, Paris and Frankfurt.
How are the international restaurants doing overall? Which countries are the most successful, which the least?
Sales are growing rapidly in Germany, France and Canada. The UK is a tough market right now for most restaurant businesses, with economic factors such as increasing business rates, wage inflation, fresh ingredients inflation and wavering consumer confidence all impacting the industry, but we're holding our own there.
What are your overall expansion plans?
There are a number of places where we think our restaurants would do well, but it's always been important to us to manage our growth well. But we'll take the right opportunities to continue to expand as they arise.
Could your overseas operations become larger than UK operations, or vice versa?
With the best will in the world, it will take a wee while before our international business is bigger than our home market in the USA!
How do you fund your sites?
Each new site has been funded by our own operating income. Chipotle is a successful, cash generating, business and we reinvest our profits into creating new jobs, buying high quality ingredients and opening new restaurants. Unlike most restaurant companies, we do not franchise (we own and operate all of our restaurants), and we are not dependent on capital markets to fund our growth.
Do you think the Mexican trend is here to stay?
For sure, Mexican is here to stay. The reason for Chipotle's success lies in its delicious grilled chicken, juicy steak, succulent pulled pork (carnitas) and incredible hand shredded braised beef barbacoa…not to mention our famous hand smashed guacamole!
What are the opportunities and challenges for your business?
The growing trend towards healthy eating is certainly an opportunity for Chipotle. That's where we started, and to this day we have an incredibly flexible menu and serve our food in a way that allows us to accommodate virtually any set of dietary preferences or restrictions. I guess you could say that we've been appealing to the mass market healthy eating trend since 1993! Like most restaurants, rising ingredient costs can present challenges, but we have always done well to manage them. Chipotle generally has the highest food cost (as a percentage of revenue) or any large restaurant company, so we have a lot of experience managing those costs.
What's the next big thing for the restaurant trade?
Healthy eating and ethical sourcing are surging forward into the mainstream. Customers are thankfully starting to see through High Street brands which try to appear healthy whilst stuffing their products full of additives and e-numbers, and looking for options that let them pick and choose exactly what goes into their own individual order.