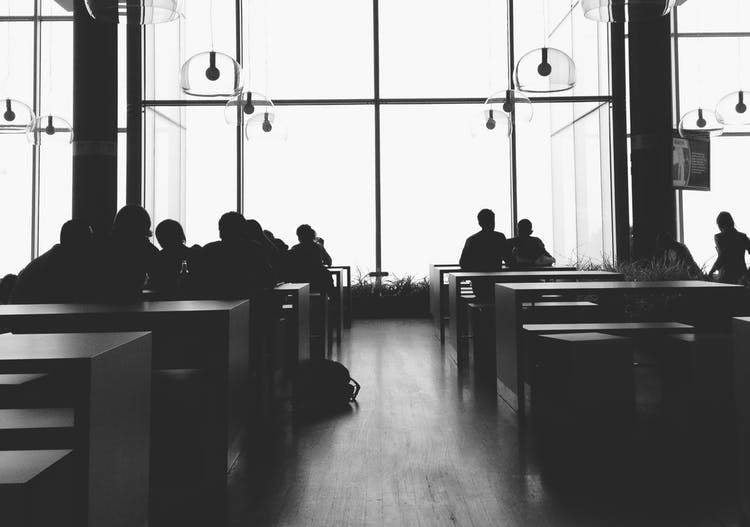 As one of the fastest growing modern food trends in the foodservice industry, overnight dining, or night owl dining as it's otherwise known, accounts for 83% of the UK's out-of-home dining's (OOH) overall growth.
Around 257 million British diners visit food and beverage outlets between midnight and 7am every year, according to global information company The NPD Group. The OOH segment of the restaurant industry accounts for 11.3 billion visits for the year ending May 2018 and is worth £56bn.
NDP research states that an establishment that serves coffee between the night owl hours of midnight and 7am is three times more likely to be visited during this time than the rest of the day.
London leads the overnight eating market, accounting for 26% of night-time diners and more than 67 million visits every year. The capital city's OOH market increased by 38% in visits within two years. The quick-service sector is the most successful in the night owl market having contributed to nearly 27% of visits over a two-year period ending May 2018.
And it's a similar story in other places overseas, multiple fast food restaurants in the US sell quick-serve late-night food. Establishments like Happy Dog, Mikey's Late Night Slice, Stuggy's, Magnolia Café and Jackbeagle's serve a range of dishes from fried chicken to hot dogs and pizza in the early hours of the morning.
In a press release to launch the data NDP Group insights director Dominic Allport said that: "A huge variety of sectors routinely involve night work – including hotels and restaurants, arts and entertainment, media, transport, health and social work, wholesale and retail.
"People in these occupations want to visit foodservice outlets to buy food and beverages that they can consume away from home. Our data indicates the foodservice industry is contributing to London's 24-hour economy. And we know from other foodservice trends that major cities will often follow London," said Allport.
Restaurants serving food in the night owl market
Major chains dominate the OOH market, making up 64% of all visits. While the US and UK favour greasy food in the late night market, a few smaller, popular eateries that fit into this unique food trend in London tend to offer a more casual dining atmosphere.
Balans Soho Society and Vingt-Quatre (VQ) have a few locations across London open within the late night market.
David Taylor, owner of Balans Soho Society, said: "We've been on Old Compton Street for 31 years and we've always been extremely popular during those hours [midnight to 6am], right from the start, attracting an incredibly wide range of people – London's glitterati, clubbers, celebs, night workers, everybody and anybody. Even now there's not a huge amount of choice at that time."
In order to capitalise on this growing trend, Taylor explains the importance of quality food.
He added: "To be successful you really have to raise your game. We serve the highest quality food at all hours of the day and night and one of the things we see often in our online reviews is that people don't expect to get quality at that time. They're used to greasy buckets of chicken and kebabs shoved at them over a Formica top in a wafer-thin carrier bag – not the sort of menu and service we provide.
"When lives are no longer dictated by what the clock is saying, meals can suddenly be at any time you choose. We now expect to have much more choice of when and how we eat. Inevitably this means customers will be looking to brands to provide them with a service when they want it, not when it's decided for them."
As late-night dining grows, what needs to change?
This growth trend could benefit many operators if approached effectively, and while fast casual chains lead the growth in the OOH market, a rise in more high-quality eateries is promising.
VQ's high-end restaurants are particularly popular on Sunday's and busy on Friday and Saturday nights.
VQ managing director Simon Prideaux said: "Demand is increasing as people lead more flexible lifestyles. Therefore, you would naturally expect the restaurant industry to try and meet the demand. But in order to do so there needs to be greater support for businesses wishing to operate overnight.
"London is a world-leading cosmopolitan city, but it needs to build its night-time culture to become a city with a thriving 24-hour economy that can compete with the likes of New York and Tokyo."