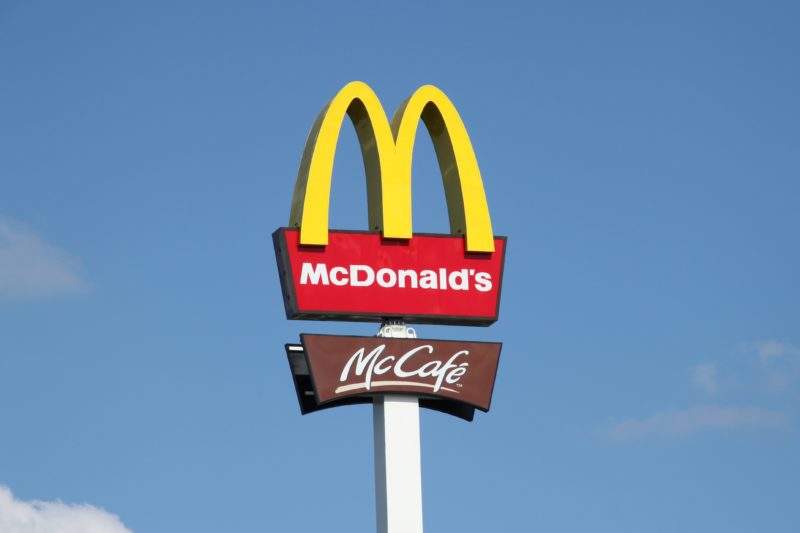 McDonald's has over 1,270 restaurants in the UK, with over 600 of them operating on a 24/7 basis. Out of these locations, a few offer play areas, wireless charging and breakfast from 5am. However, what does it take to have the most reviewed restaurant in the UK? Here are the top ten most popular McDonald's restaurants in the UK based on TripAdvisor reviews.
1) County Hall Westminster Bridge Road, London
761 reviews
3 out of 5
29% rated 'average'
"First they asked me to park up and wait for 3 McMuffin's when they should be firing these out every minute, then they gave me half a cappuccino and no sugars in bag even though I explicitly requested them. Useless simpletons."
1 out of 5 – 1 March 2018
"I love McDonalds. I love the chicken, I love the beef, I love the fries, I love the breakfast. My only criticism is that it's making me fat."
5 out of 5 – 17 December 2017
Credit: Swetamani, TripAdvisor.
2) Euston Road, Kings Cross, London
215 reviews
3.5 out of 5
36% rated 'very good'
"Usually the breakfasts from here are OK, nothing amazing – but this morning my hash brown was undercooked, all floppy and had no seasoning on it either. It tasted quite rank. Then there was my bacon bagel, which had been thrown together so carelessly it looked like it had gone 10 rounds with a baby armadillo. If you combine all this with the stone cold breakfast wrap I was given last week, it is all very disappointing."
2 out of 5 – 26 April 2018
"Twenty-six chicken nugget Happy Meals and 18 cheeseburger Happy Meals!! Well at first the staff thought we were joking but on realising we weren't completed our order superbly. All food was served hot and completed within 10 minutes. Huge thanks to all the staff who delivered this first class service."
5 out of 5 – 8 April 2017
Credit: Chris C, TripAdvisor.
3) Mondial Way, Hayes, England
164 reviews
3.5 out of 5
31% rated 'excellent'
"McDonald's can be hit and miss, often ships can be overcooked and food can taste like it's been hanging round for hours. However, each time I pop into this branch, the food is always piping hot and freshly made. They have a really good ticket ordering facility which means as soon as your ticket is called your food is ready."
5 out of 5 – 10 February 2017
"Just down the street from the Renaissance Hotel. Excellent design and predictable product. [It] was as a better alternative than the restaurant in the hotel."
5 out of 5 – 19 April 2015
4) Solstice Park Mid Summer Place, Amesbury, England
146 reviews
2.5 out of 5
37% rated 'terrible'
"As I am on a crutch currently I opted to have table service and [the] food arrived quickly and with a smile. [The] customer service lady was very friendly and stopped to have a chat, which was nice as I was on my own. Once I had finished, a nice member of staff took my tray for me and thanked me for coming! I wish they were all as nice as this!"
5 out of 5 – 11 October 2018
"Upon entering it has a fresh look and has a nice look,. I noticed the restaurant was broken into sections! I ordered via the new interactive system and it asked me which zone to sit in. I sat down and got the instant feeling they are trying to turn a fast food restaurant into an up-market sit-down restaurant and I'll be honest I don't want that from a McDonald's. I want quick food to eat and go, this whole sit down meal feeling does NOT work for me."
2 out of 5 – 29 April 2018
Credit: Andre G, TripAdvisor.
5) Bank Hey Street, Blackpool, Lancashire
144 reviews
3.5 out of 5
29% rated 'excellent'
"A good McDonald's, clean and hot food. Had breakfast. Good brew and good McMuffin's. Used the self-order and was able to customise one of the muffins, I haven't seen that before."
5 out of 5 – 2 September 2017
"Nipped in to 'Use the facilities' as they say. What a surreal experience. After shouldering through swathes of feral youths around the doorway, I encountered just as many hanging on the stairwell, upper floor & toilets. This joint is like some unmanaged youth-club from the dark-side of Hades populated by the spawn of the walking dead. It goes without saying that the food on offer is only suitable for farm animals, but the toilets are generally clean, hence my visit. Keep up the high standard, guys."
2 out of 5 – 13 February 2017
6) Huntriss Row, Scarborough, North Yorkshire
141 reviews
3 out of 5
29% rated 'very good'
"This is the cleanest, nicest McDonald's I have ever been in. The decor made me and my husband smile and the coffee was great. This is a great place for a coffee better than queuing at one of the specialist coffee shops!!"
5 out of 5 – 20 August 2018
"Not only did they forget parts of my order, they also gave me the wrong McFlurry after checking twice that they had the right one. All I wanted was some ice cream, now all I have is disappointment."
1 out of 5 – 11 May 2018
Credit: 2014Jandy, TripAdvisor.
7) Baldock Road, Hertfordshire
136 reviews
2.5 out of 5
39% rated 'terrible'
"I don't know why but it seems McDonald's staff are incapable of placing the required items into a paper bag without getting the order wrong. It's odd how it's always missing contents as opposed to having extra though… one could be a cynic and think this was intentional?"
2 out of 5 – 1 March 2018
"Love the new customise touch screen so I can spend time on what I want to eat and there are a many choices of burgers. Very kids friendly and the burgers are good value."
5 out of 5 – 8 October 2017
8) Oxford Street, Oxford Square, London
130 reviews
3.5 out of 5
41% rated 'very good'
"This is a very busy McDonald's with not enough seating, despite having two floors! The new quick service tills are in place but no table service at this restaurant. Nonetheless staff were friendly and efficient."
4 out of 5 – 22 June 2018
"For those of us who are used to a huge line of tills with helpful smiling staff, you will be in for a shock. Here you get only a few, helpful smiling staff and only a few tills. What you do get following your order is a ticket, with a number on it. TV's in the corner show when your order (by the ticket number) is being prepared and when it is being served. You know, like in Argos. This system works well."
3 out of 5 – 5 February 2017
Credit: Jennifer C, TripAdvisor.
9) Lord Street, Liverpool, Merseyside
121 reviews
3 out of 5
26% rated 'very good'
"My friend and I came here today for lunch, usually they're really good but today was just very lacking. Used the self-service and although it was quick, they got our orders wrong. Went back to complain and ask for it to be fixed, but the queue had gotten quite large and the staff ignored us when we tried to catch their attention."
1 out of 5 – 25 June 2018
"Great McDonald's, but very busy on weekend to the point where they use door supervisors due to drunken idiots piling in from the clubs. Though it faces challenges during this period McDonald's holds its ground and troopers through the weekend. It is great to sit and enjoy a meal, I recommend using upstairs for a quieter experience."
4 out of 5 – 31 May 2018
Credit: MyUserNameWasTaken, TripAdvisor.
10) Leicester Square, London
119 reviews
3 out of 5
45% rated 'average'
"McDonald's is somewhere we always go and this store didn't disappoint, Friendly service quick service and plenty of space. Ripped seats in the seating area so would recommend this was fixed but other than that a good trip."
4 out of 5 – 25 June 2018
"Visited London in November 2017 and again in January 2018, and this was by far the best McDonald's we'd had. The food was piping hot on both visits, we sat outside and ate it yet it didn't go cold. I have a nut allergy so when I'm on holiday I like to eat where it's more reliable, this ticked all the boxes for me. It also caters for vegetarians."
4 out of 5 – 4 February 2018
Credit: Mikey, Flickr.