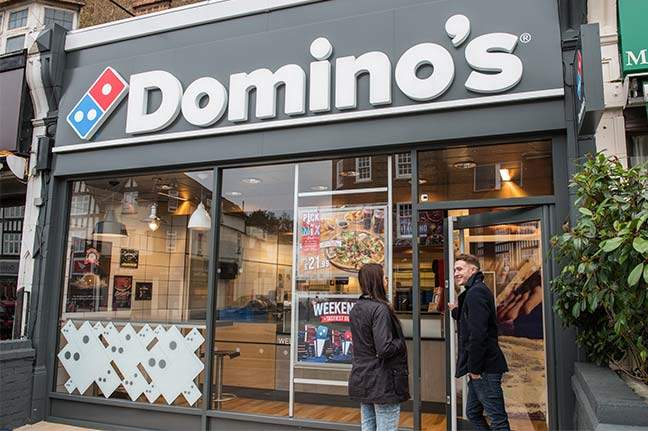 Although vegan has been a hot topic for us this week, you can't ignore all of the quirky openings popping up all over the world. Here's our round up of some of those launches.
A spicy new concept opens its doors in Texas
Nikky Phinyawatana, chef and creator of Asian Mint, a new Bangkok style Thai cuisine concept, has announced the official opening of her new restaurant concept, EnjoyMint.
The new restaurant is located at 300 W. Campbell Road, Suite 140 in Richardson, Texas, between Torchy's Tacos and Snuffer's.
The new concept includes options that resemble street food served in Thailand in bowls made with fresh vegetables, noodle, and rice options topped off with skewers of grilled steak, chicken or shrimp, as well as fried chicken and the most popular requested, fried tofu. Eight bowls are featured with many of them gluten free and vegetarian and vegan friendly. The spicy condiment bar is expected to be a big hit, allowing everyone to try new spices.
Other exciting features include an easy to use cashless kiosk, an electronics charging bar and a video selfie machine.
"We are excited to grow our team of diverse Mintees that embrace our core values of nurturing family and protecting our environment," stated chef Nikky.
Johnny's Italian Steakhouse announces big expansion plans in Wisconsin, US
Johnny's Italian Steakhouse, a dining destination offering what they describe as "an everyday indulgence", announces expansion plans in the state of Wisconsin, in the United States.
Johnny's currently has a foothold in the state with two existing locations in Eau Claire and Middleton. Kickstarting the development push is its newest opening in Sun Prairie, projected to open in August. The growing restaurant franchise has a goal of bringing five additional locations to the area over the next three years.
Target development markets include Racine, Kenosha, Green Bay, Milwaukee, Janesville and Sheboygan. The company aims to add five locations in these markets within the next three years. This folds into the brand's overall expansion efforts as it plans to award 24 total units by 2020.
Already finding success in the Wisconsin territory is Tom Larson, owner and operator of Johnny's Italian Steakhouse in Eau Claire.
"The Johnny's Italian Steakhouse brand is built around timeless themes and ageless traditions which the Wisconsin area has embraced, allowing our business to flourish," Larson said. "We've been voted the Best Steak, Best Dining Experience, and Best Atmosphere year after year. Our placement inside the Holiday Inn and Suites South is advantageous for business and guests. We see many people from the community come in just for dinner, but many hotel guests enjoy the great experience of coming down to Johnny's to break up their busy days."
"We are beyond excited to expand the Johnny's brand footprint in Wisconsin," said Mike Whalen, CEO of Johnny's Italian Steakhouse. "Through smart, strategic growth and finding the right franchisees to partner with, we know we will continue to see success and positive results in the area."
Domino's Pizza opens first store in Kosovo
Global pizza company Domino's Pizza is continuing its global growth momentum with the opening of its first store in Kosovo, South Eastern Europe.
Domino's Pizza Kosovo is on a mission to bring the great pizza and excellent customer service of a renowned international brand to the neighbourhoods of Pristina. The new store features an inviting interior design, spacious seating and a kids' corner with space for birthday parties or school groups, as well as a front row seat to watch all of the action of pizza-making.
"Establishing ourselves in Kosovo provides an excellent opportunity for our brand to continue growing globally," said Joe Jordan, executive vice president of Domino's International. "Domino's has terrific potential to offer an unmatched pizza experience to the people of Pristina."
Domino's now operates in more than 85 markets worldwide, with more than half of its global retail sales coming from international stores.
Boise Juice Co's second location opens in South East Boise, US
Boise Juice Company has unveiled the opening of its second juice bar in South East Boise, US.
The second location of this local juice bar will offer the same menu items and services as their first location. Their menu includes bottled organic cold pressed juice, acai and pitaya bowls, and whole food smoothies. They also will offer juice cleanses, wellness packs, delivery service, and catering. The menu is dairy free, gluten free, and vegan.
Founder, Jes said: "Being able to serve more of the Boise community has been a goal of ours since we first opened our storefront in Northwest Boise August of 2016. We can't wait to be a part of the Southeast Boise community!"
Green Flash Brewhouse & Eatery opens in Lincoln, Nebraska
Green Flash Brewing Company, known for its popular line up of specialty craft beers including fan favourites like West Coast IPA and GFB Blonde Ale, has announced that the Green Flash Brewhouse & Eatery is officially open in Lincoln, Nebraska, next to the University of Nebraska campus.
As Green Flash's first full-scale restaurant, the new location will serve fresh Green Flash and Alpine beer, as well as a full menu of dishes highlighting fresh and seasonal ingredients, including various vegetarian options. The new brewery will be used to experiment and innovate, providing Lincoln with exclusive Green Flash offerings. Green Flash Brewhouse & Eatery currently has 25 employees running the restaurant and brewery operations.
We've been graciously welcomed here in Lincoln and already feel at home," commented Dave Adams, VP of Hospitality for Green Flash. "We're looking forward to being part of the community and providing a new place for people to enjoy delicious food and fresh beers. The feedback has been overwhelmingly positive so far. It's really special to see it all come together."
Located at 16th and P Streets, the Green Flash Brewhouse & Eatery is the company's fourth location in the US. Attached to the restaurant is a 10,000 square-foot production facility.